At Angus Lift Trucks, the safety and quality standard behind our products and service team is also part of the backbone of our company.
We represent and service all types of forklift truck tyres and hire qualified staff to transition our clients through the repair, service, maintenance, and buying process. 
Our trained and certified technicians understand how to utilize tyre performance and how to make them work for our clients. After all, forklift tyres are the basis of safety and performance.
The 4 Types of Forklift Truck Tyres:
In our industry, we often encounter international vernacular of the four types of forklift truck tyres, which may be confusing when considering the best tyre performance option for your business.
Solid tyres, solid resilient tyres, solid rubber tyres, or solid pneumatic tyres

Pneumatic tyres

Press on bands, cushion, or band tyres

Bonded tires, polyurethane or rubber tyres
For any warehouse, construction, or heavy-duty yard or plant, the tyres operating the industrial forklift are a crucial element for job safety and efficiency and the overall performance and longevity of the equipment and your employee's career.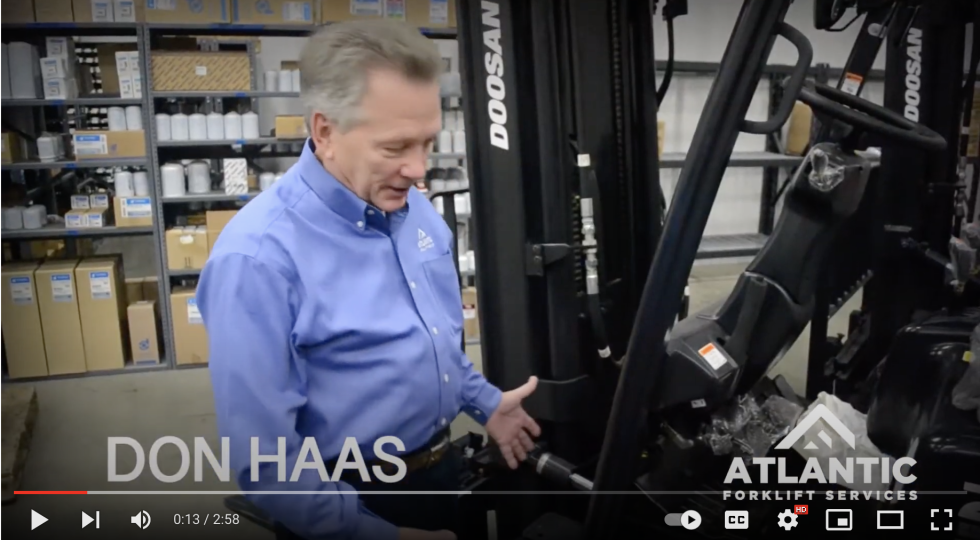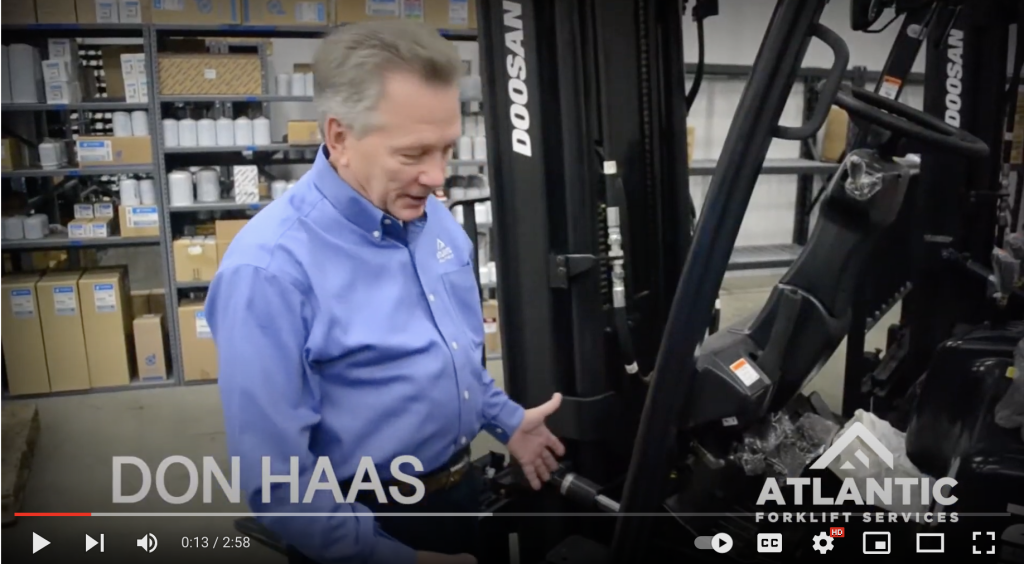 1. Solid Forklift Tyres:
Solid forklift truck tyres are formed out of solid and durable rubber instead of being filled with air or any other inflation method. This forklift tyre is ideal for rougher work conditions prone to sharp floor debris that may puncture the wall and lining.
Since these lift truck tyres are hard and solid, they're not ideal for terrain with a pitched or uneven incline. They're suitable for outdoor landscapes with scattered debris like you'd find in a recycling facility or a yard strewn with sharp objects like a machine shop.
Pros of solid forklift tyres:
Puncture resistant

Outdoor terrain
Cons on solid forklift tyres: 
Ergonomically hard on operator

Terrain obstacle difficulties
2. Pneumatic Forklift Tyres:
Pneumatic forklift tyres can be solid, air-filled, foam-filled, or non-marking white pneumatic tyres. Pneumatic air-filled tyres are used on larger forklift equipment or side loaders for added cushioning. 
These forklift truck tyres are similar to a car tyre and require air, an inner tube, and a tyre flap to keep the air (or other filling) securely trapped. Pneumatic tyres are best suited for larger forklift equipment where solid tyres would be too heavy and add strain on the equipment.
Filled with a compressed substance, these forklift tyre types look thicker, have a deep tread pattern, and are suitable for in and outdoor forklift trucks. These flexible tyres usually have a wider profile for enhanced stability and traction and provide a cushioned experience for the forklift operator, making them ideal for long shifts.
Pros of pneumatic forklift tyres:
Very versatile

Terrain and large scale friendly
Cons of pneumatic forklift tyres:
Not puncture resistant

Tyre repair time
3. Press on Bands or Cushion Forklift Tyres:
As the name suggests, this type of forklift tyre is manufactured with a thin rubber compound bonded to a steel band. This forklift tyre is ideal for the indoor environment with smooth surfaces. They're an engineered forklift tyre type that is less expensive to produce and is often used with electric and or internal combustion forklifts for light lifting duties.
Press on band or cushion forklift tyres do not require compressed air but utilize specialized equipment to press the rubber directly onto the wheel.
Press on or cushion tyres are not limited either. There are treaded or smooth cushion tyres, non-marking, and other types to suit multiple forklift applications.
Pros of press on bands or cushion forklift tyres:
Ideal for indoors

Longer service lifespan
Cons of press on bands or cushion forklift tyres: 
Tyre may tear

Difficult instant repair
4. Bonded or Polyurethane  Forklift Tyres:
Polyurethane forklift truck tyres are a popular choice as they (with proper use and maintenance) tend to last longer than pneumatic or cushion tyres. Bonded or poly forklift truck tyres are ideal for indoor warehouse situations with clean surface flooring. These lift truck tyres often have little tread, making them vulnerable to sharp debris that can become embedded in the tyre.
One of the true benefits of polyurethane forklift truck tyres above other products is that they're chemical burn resistant, making them perfect for a warehouse prone to chemical seepage or spills. 
This forklift tyre type is ideal for environments where carrying capacity is optimized during daily operation, but their lack of tread and cushion results in a rougher riding experience.
All types of forklift truck tyres have their individual application, but for forklift trucks that need more versatile handling options, speak to one of our team members who will gladly advise on the different types of tyres you will need on your fork truck.
Pros of polyurethane forklift tyres:
Versatile on smooth surfaces

Longevity
Cons of polyurethane forklift tyres:
Hard on operator

Vulnerable to punctures
Speciality Tyres For Unique Forklift Operating Conditions
While most forklift operations occur in distribution and warehouse-type situations, plants and other industries use forklifts for highly specialized conditions. At one time, polyurethane or bonded forklift tyres belonged in this category.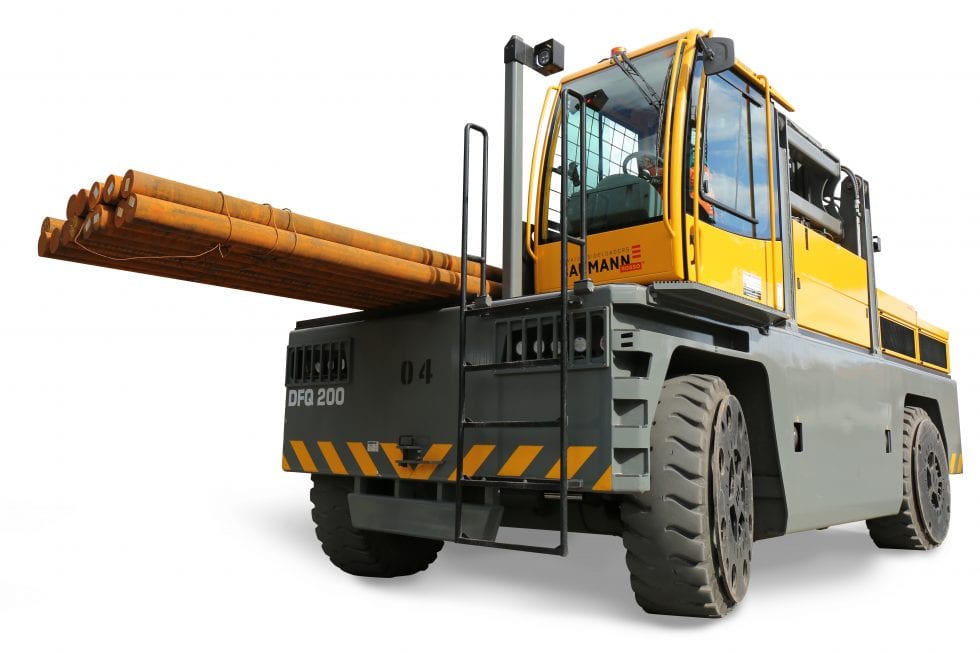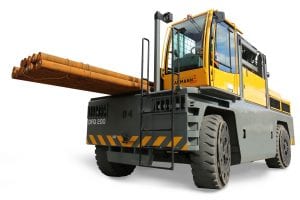 1. Fibreglass is a highly specialized forklift tyre type. They play an essential function in environments where heat has large ramifications. Rubber, the natural material found in forklift tyres, has a low melting point and is not heat tolerant. Fibreglass forklift truck tyres have a higher threshold for heat resistance and are ideal for conditions and climates that demand performance. Fibreglass meets that demand better than rubber-based products.
2. Anti-static forklift tyres are suitable for highly volatile industries that handle combustible and explosive products. When extreme caution is necessary, anti-static fork truck tyres produce virtually no static discharge to ignite fumes or flammable materials. 
3. Walnut cold-prepped winter lift truck tyres are making a splash as the latest gripping component to help prevent slipping on icy surfaces. Better traction means stabilized and safe load management. Used in freezer applications for grip.
Caveat:
For all types of forklift truck tyres, you need to understand the application of the equipment. Once you commit to one type, they're not interchangeable. Talk to an expert.
Basic Maintenance and Inspection Guide for Tyres:
Equipment may be costly, but so is time wasted on machinery that breaks down because of poor and irregular maintenance protocol. 
Schedule regular tyre maintenance as part of the routine and replace defective tyres before the repeated drag on the forklift truck's other components results in damaged goods or injured workers.
Each year as many as 1300 staff are seriously injured in highly preventable accidents. Please consult us for employee training on all types of forklift truck operations with RTITB accreditation. One split second of carelessness or inexperience has the potential to change the lives of many.
Key Tyre Hazards that Imply the Tyre's Lifespan is Compromised:
Forklift Tyres beyond 50% wear line

Chunking means pieces are falling off the fork truck tyre

Tearing means repeated wear in spots

Flat areas indicate a wear pattern problem
Call your nearest Angus Lift Trucks representative for service or a consultation about the types of forklift truck tyres best suited to your business. We will provide you with competitive rates and work to find a solution that includes proactive maintenance and offers a speedy reply window for service calls. 
A Word about Bargain and Refurbished Forklift Tyre Types:
A forklift truck and forklift truck tyres are an investment. While no one wants to toss usable products into the kip, sometimes that is the right call. However, great opportunities also exist in refurbished equipment repaired to a high standard. 
Bargain lift truck tyres often cost you more than top-quality resources in the long run. Not only will the wear and tear be evident on the surface of your warehouse floor, but it will cost you time and labour, and you risk the health of employees.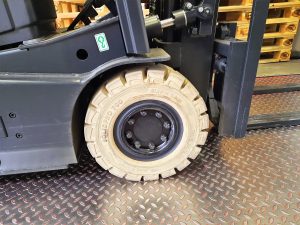 Stats suggest that forklift truck tyres that are worn beyond their serviceability transfer the wear and tear back onto your equipment and employee by asking them to absorb as much as 84% of the shock when manoeuvred over rough terrain.
If you choose to use a decent set of used forklift tyres, consider the amount of time the fork truck will be out of commission for tyre replacement. A used set of forklift tyres will take more time as you will be replacing the tyres again in a shorter timeframe than investing in new quality lift truck tyres.
If buying isn't an option, you can also consider our forklift hire solutions.
Maintaining the Lifespan of Your Forklift Tyre Types with Care
Choosing the correct types of forklift truck tyres is an important consideration. Forklifts only get a break in their environments when the operator does. These versatile machines rely on proper tyres to make them as efficient as the person operating them.
All forklift tyre types should comply with manufacturer guidelines and safety operation manuals.
A solid set of tyres allows the forklift truck:
Smoother handling

Efficient turning radius for speed and safety

Increased stability

Maximized performance

Fuel efficiency
However, machines, regardless of age or use, break down. Preventative maintenance is an assured way to optimize the longevity of forklift trucks and their tyres.
Routine maintenance and service are a vital component of Angus Lift Truck LTD, and our team of experts can assess and repair your forklift truck quickly. Our service team can meet you at your location within a few hours for emergencies and have your forklift equipment operational again.
With prime locations for service, repair, and maintenance, contact our UK locations: Derbyshire, East Midlands, West Midlands, Leicestershire, Northamptonshire, Birmingham, Warwickshire, Nottinghamshire.
How We Can Help
At Angus Lift Trucks, we understand the forklift truck business, our clients, maintenance, and service, and anticipate the needs that this business continually demands. This is an integral part of who we are. We stand behind our product and service and have taken the opportunity to expand throughout the UK for the last ten years. We're here to serve.
This dedication to the forklift truck industry comes with recognition and awards. Headquartered in Hinckley, we strive to build and maintain a reputable service team, offer repair and paint facilities, a showroom, and our RTITB accredited operator training centre covering areas as Leicestershire, Nottinghamshire, Northamptonshire, Birmingham, Warwickshire, Derbyshire, East & West Midlands.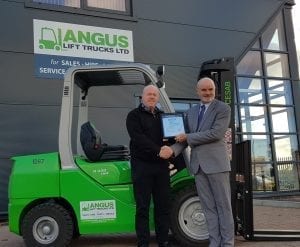 As an independent dealership, we represent the best brands in the industry and can serve several types of forklift truck tyres to fit your CESAB, Manitou, Combilift, Baumann, or Flexi machinery, name just a few.
At Angus, we represent and service an extensive lineup of forklift types: counterbalance, reach trucks, articulated forklifts, pallet and stacker trucks, side and multi-directional loaders, iron-phosphate and rough terrain vehicles. We have a variety of forklifts available for sale in UK areas like Leicestershire, Nottinghamshire, Northamptonshire, Birmingham, Warwickshire, Derbyshire, East Midlands & West Midlands.
Our Angus brand has become synonymous with professionalism, service, quality, leadership, and a great place to work.
FAQs: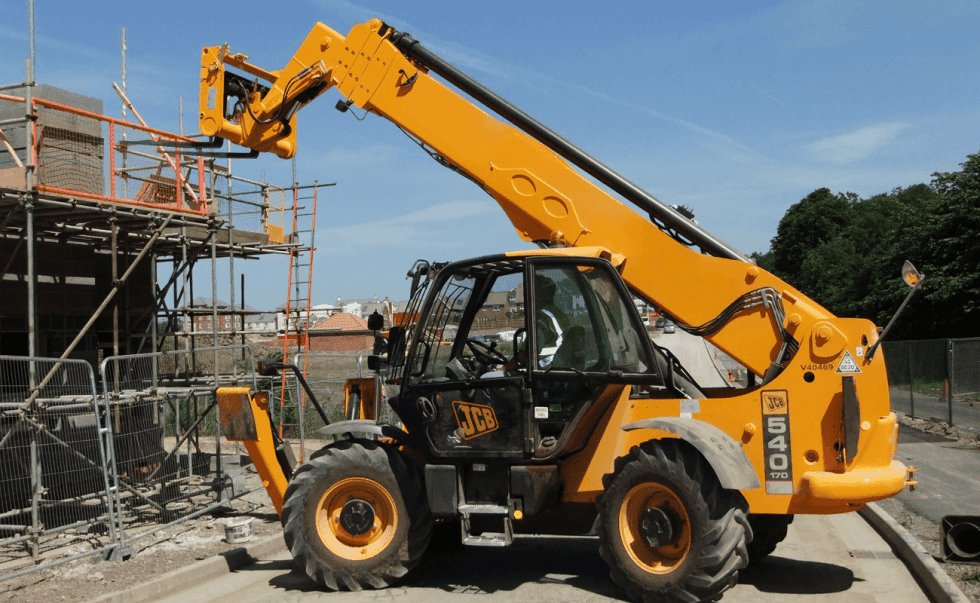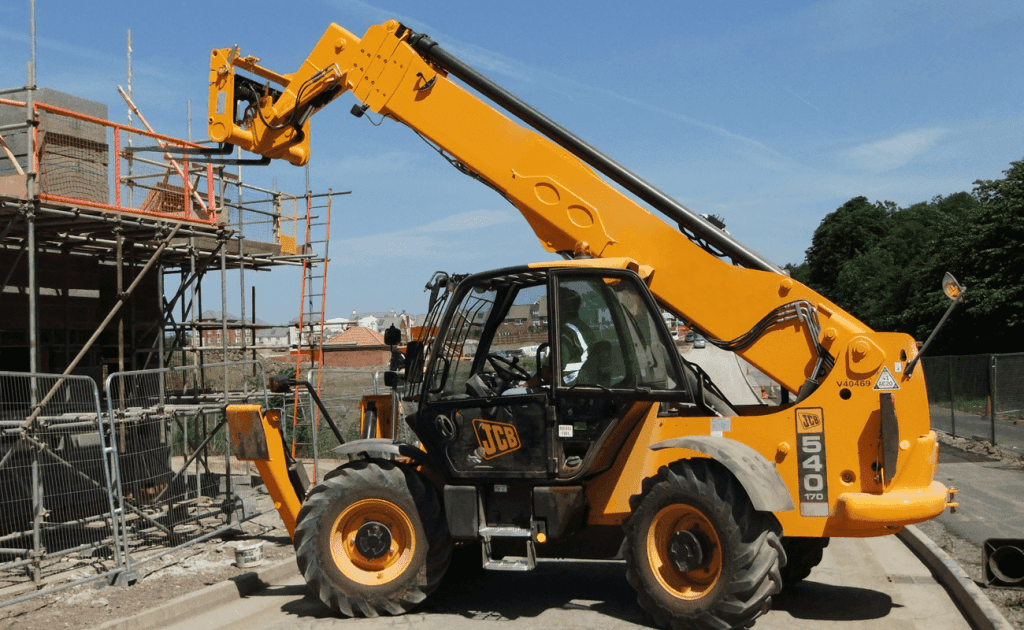 What's the difference between standard fit and quick fit regarding solid forklift truck tyre types?
These phrases apply to solid tyres and the kind of wheel rims on your forklift truck. Standard fit applies to forklifts with split-rims (bolted with locking ring and flange). Quick fit is used for tyres that are either one or multiple piece rims (no lock ring, flange, or advance band.)
Consult your forklift truck manual or contact our service department for the correct fitting requirements. 
How to store forklift truck tyres?
Correctly storing spare forklift tyres is important. This ensures their longevity. Keeping them away from direct sunlight and heat to prevent tyre cracking is crucial.
Also, keep them away from chemicals like petrol, grease, and other toxic agents to prevent deterioration of the rubber. Proper storage may also prevent theft.
Can I replace the tyres on the forklift myself?
The easy answer is yes, sometimes, assuming you have the know-how and tools. Hiring a service professional may save you money and time in the long run.
A service professional can also assess other signs that may contribute to wear and tear and help you reduce expensive repairs.
How often should I replace the types of tyres?
A rule of thumb to gauge the wear on your forklift truck tyre is when there is less than one inch from the lettering imprinted on the tyre to the top of the remaining tread. Consult your manual or service professional.
How do I know what size tyre the forklift truck needs?
First look at the tyre wall. Manufacturers print this information alongside the forklift tyre brand; however, if this has worn off, a few simple measurements are all you need: outside diameter, the width of the steel band, and the inside diameter. Consult your operating manual or call our service team for advice.
Does a deeper tread pattern mean a better quality forklift tyre?
Wear on a fork truck tyre is visible in the tread, but the purpose in the pattern and tread depth isn't always a sign of condition. Some forklift tyres are designed with a low tread for a specific purpose while a deeper design in tread serves another. Common purposes in tread variances are for handling, traction, road noise, and wear.
Forklift Tyres that need to be replaced are called bald tyres and are no longer safe.
Finally, do get in touch if you require forklift rental services in Leicestershire, Northamptonshire, Birmingham, Warwickshire, Nottinghamshire, Derbyshire, East Midlands, and West Midlands!
This post is also available in:

Français

Deutsch

Italiano

Português

Español

Български

Hrvatski

Eesti

Latviešu

Lietuvių

Polski

Português

Русский

Slovenčina

Slovenščina

Türkçe

Українська

Albanian

Čeština

Dansk

Nederlands

Ελληνικά

Magyar

Română