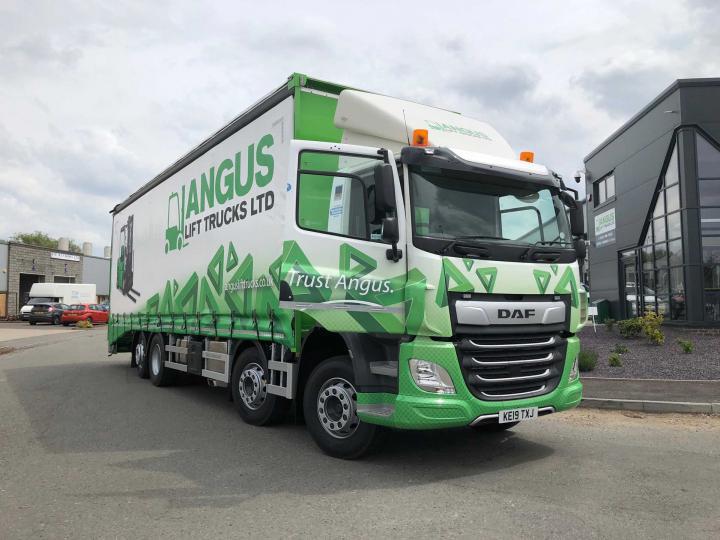 Why Angus Lift Trucks?
Angus Lift Trucks offers a wide variety of new and used forklifts for sale in Nottingham and across Nottinghamshire county to help fill your needs. If you find that you're interested in purchasing a forklift, whether it be new or used, or you're looking for a forklift truck for sale in Nottingham area, Angus enables you to find the right forklift, at the right price.
Whether you want a new or pre-owned lift, we have a wide variety of forklifts for sale in Nottinghamshire to match any project needs.
Our Forklift Range
We have a diverse range of new and used forklifts for sale in Nottingham area including LPG, diesel and electric counterbalance forklift trucks, pallet trucks, stacker trucks and reach trucks & warehouse equipment.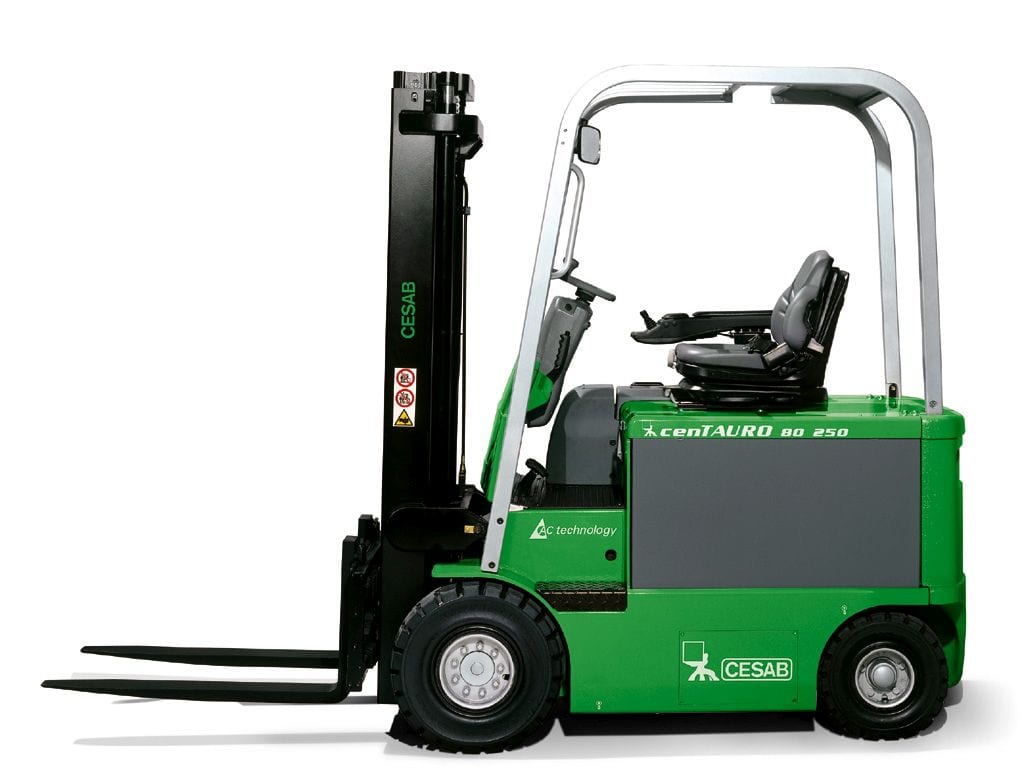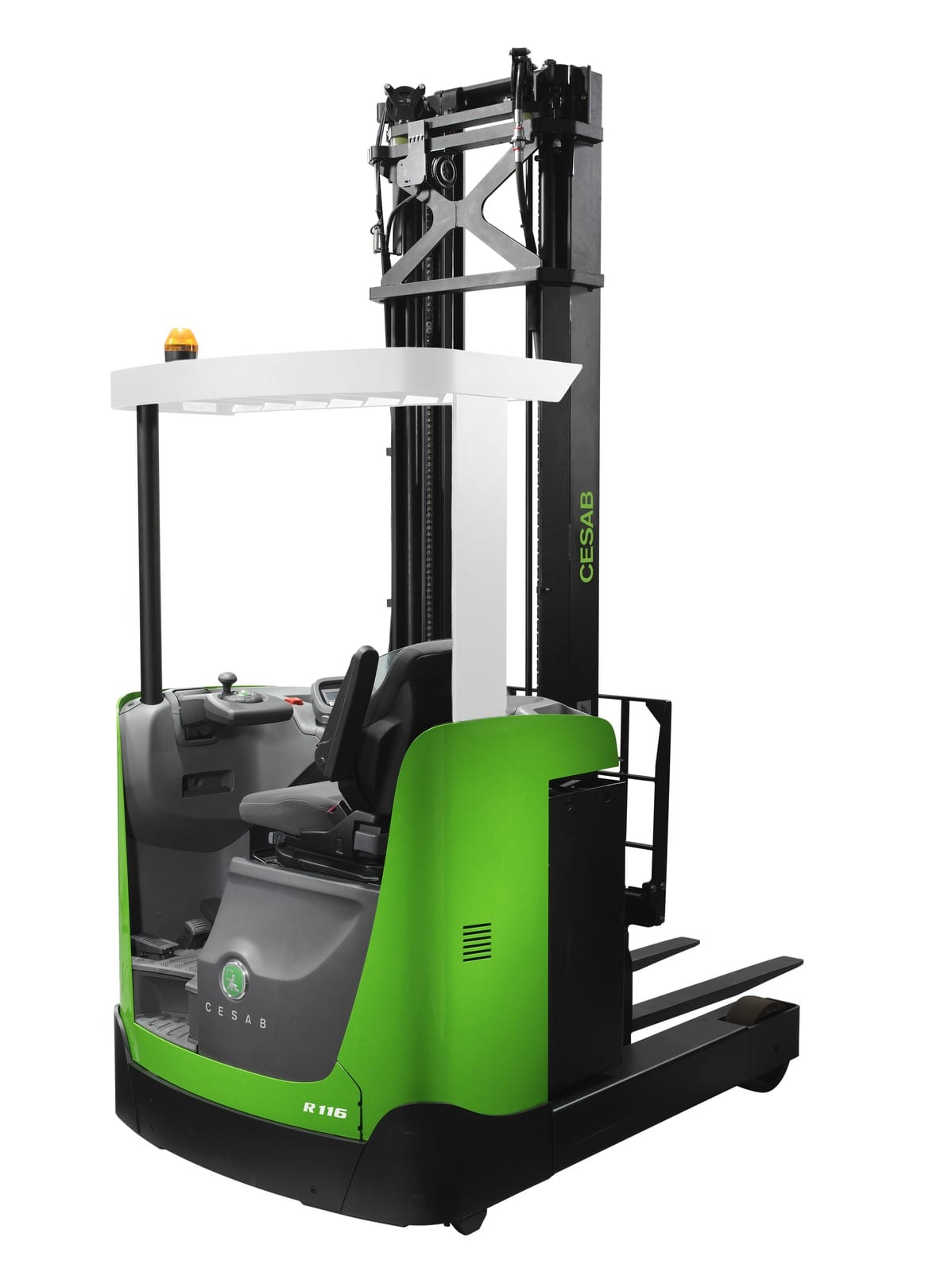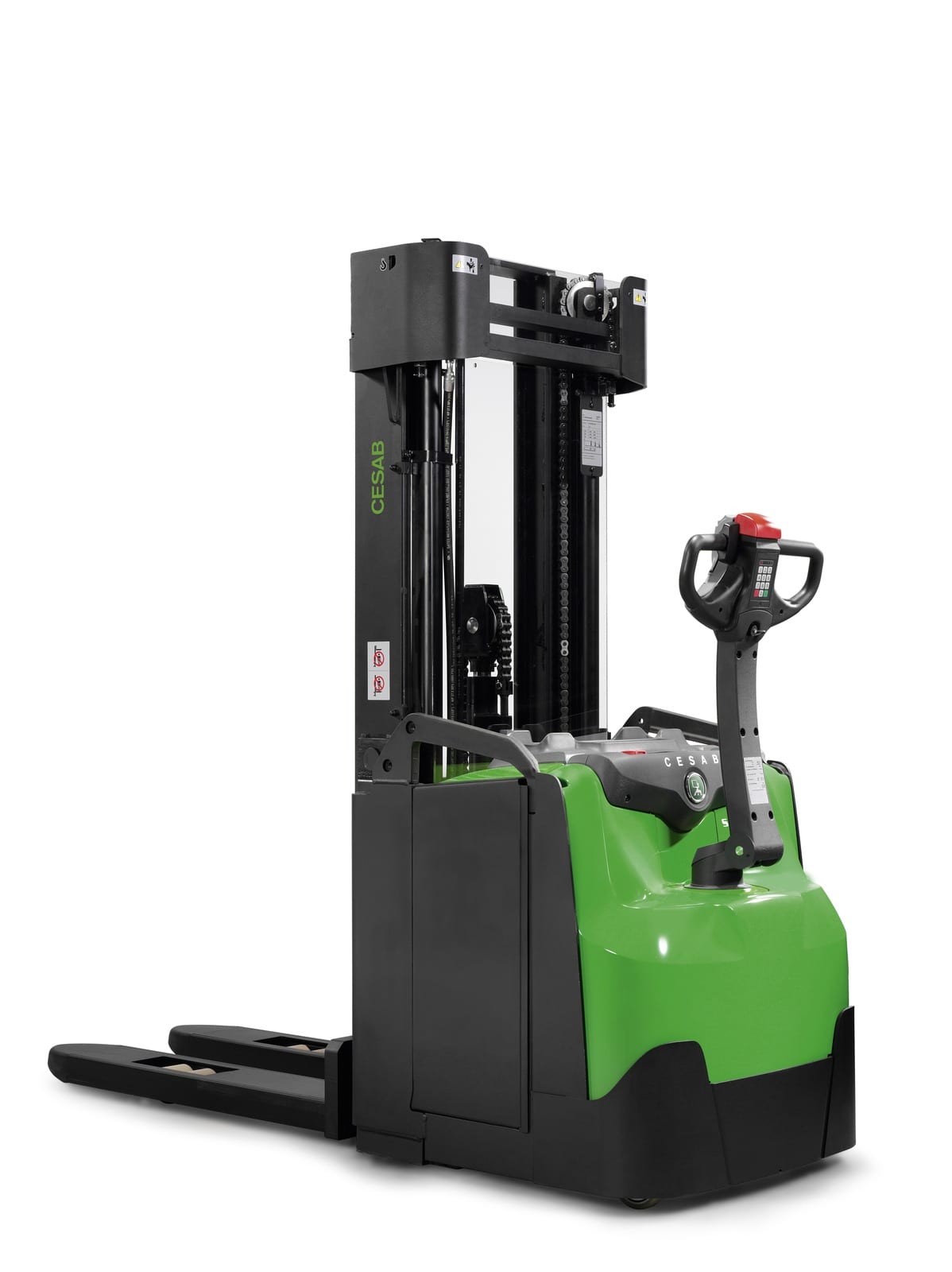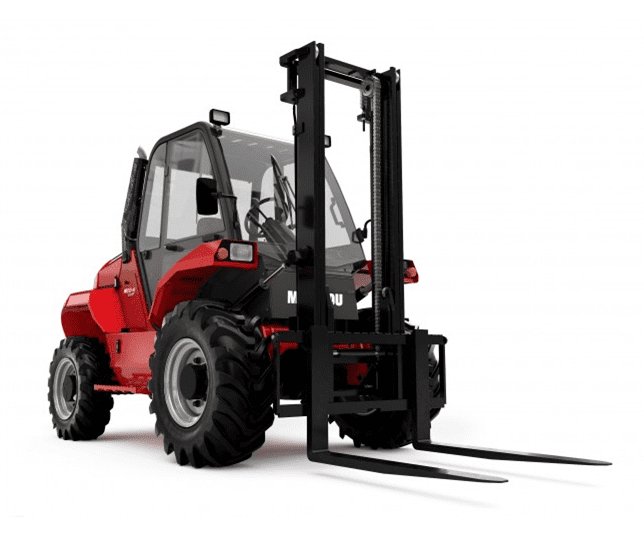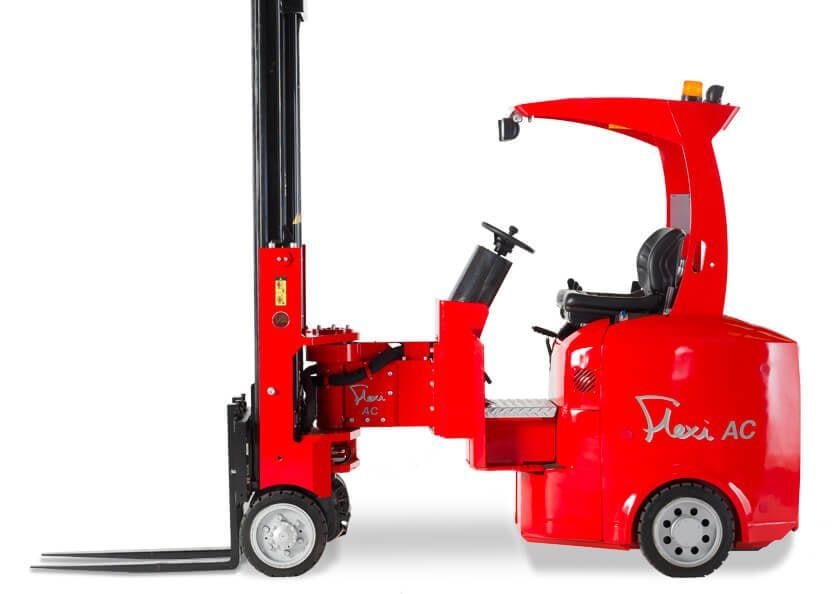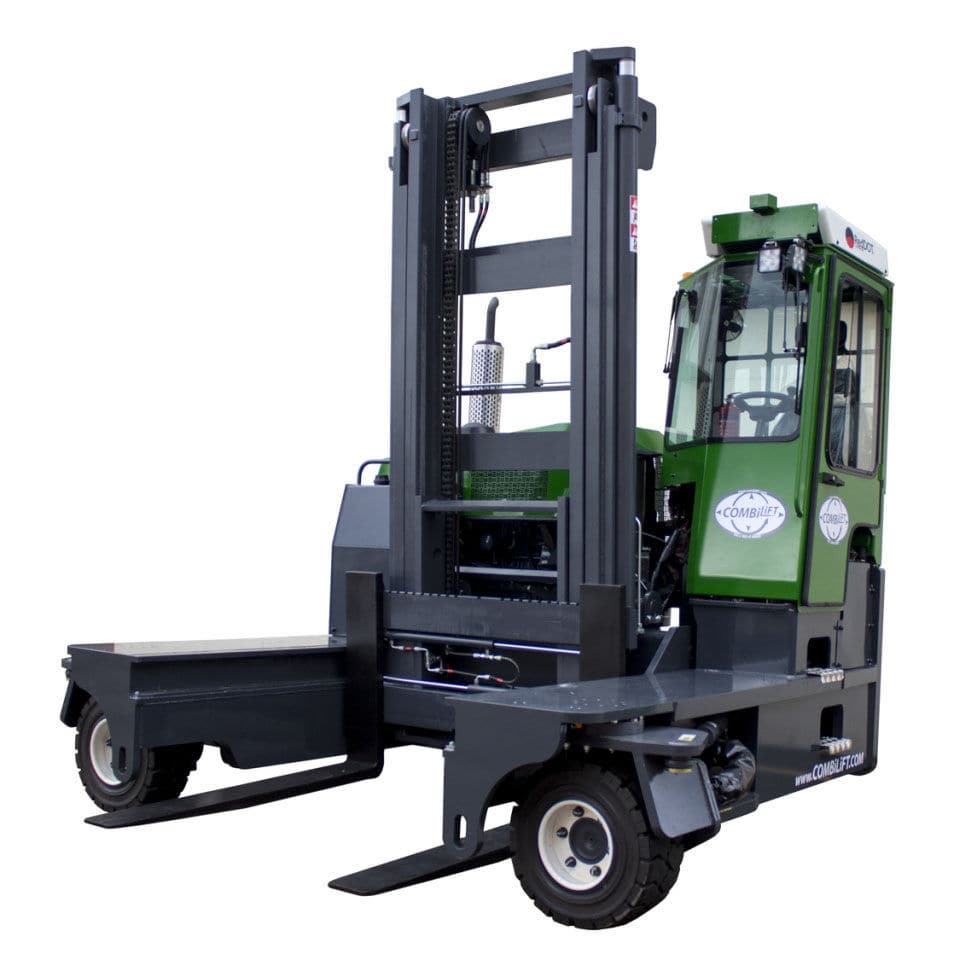 Multi Directional Forklifts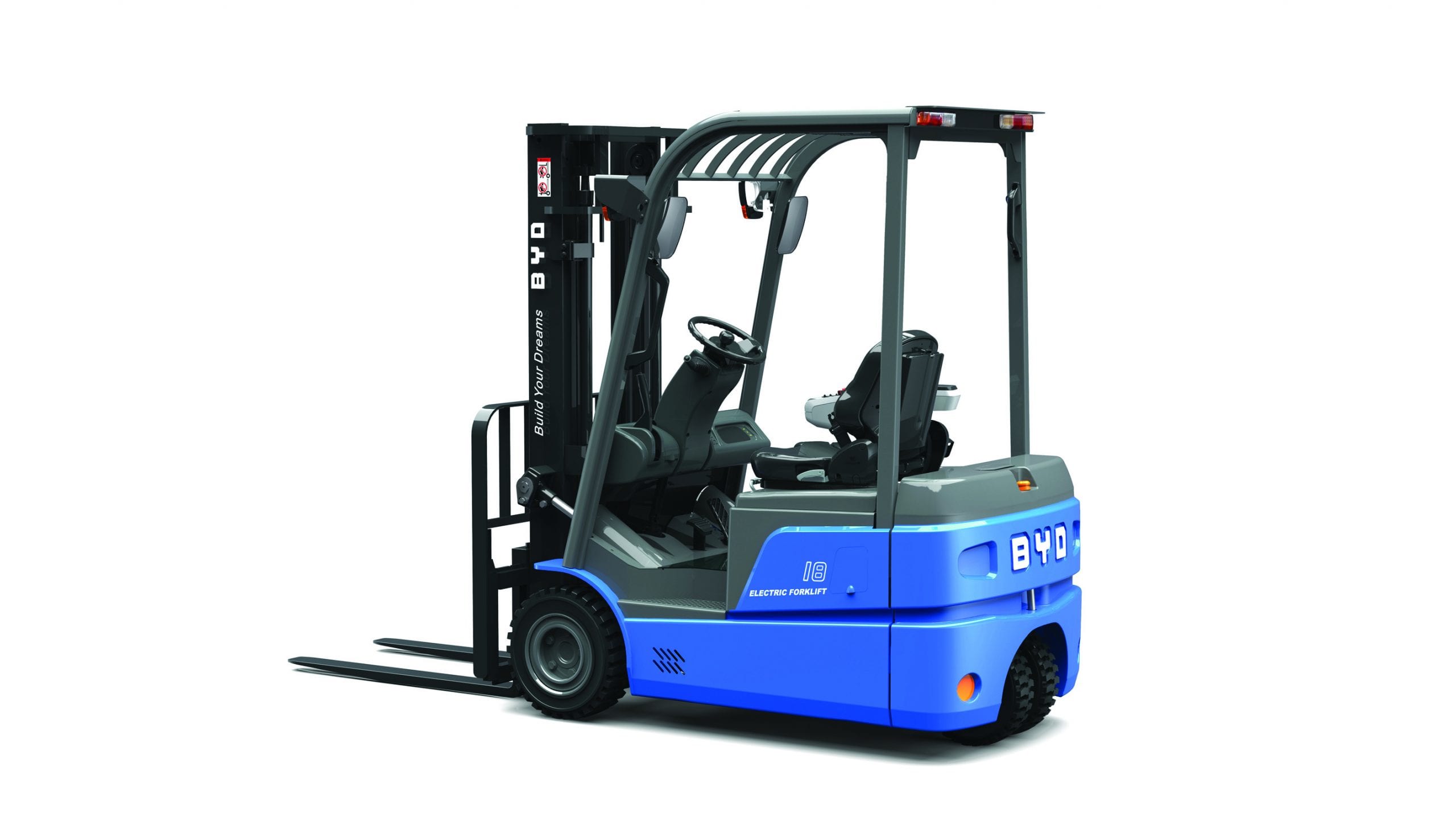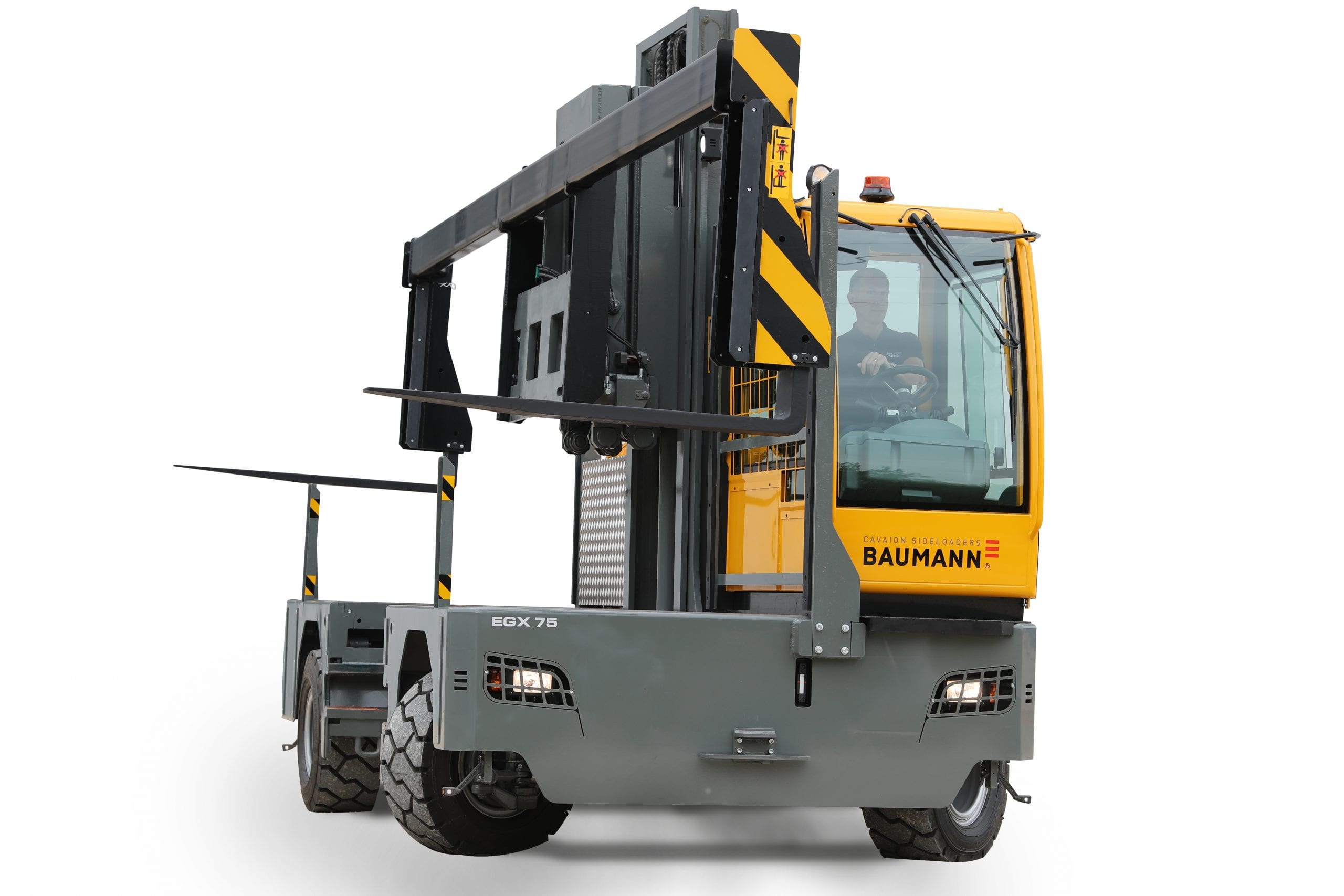 Counterbalance Forklifts for Sale in Nottinghamshire
The best forklifts for your project combine easy manoeuvrability with high capacity and safety. At Angus Lift Trucks, we prioritized these features to offer great counterbalance forklifts for sale in the Nottingham area and around. You can choose from three-wheel, four-wheel, or engine truck varieties to meet your unique project's needs.
We recommend you buy a three-wheel truck if your Nottingham area project requires something compact with a small turn radius. They're small enough to fit in compact warehouses but spacious enough for your operators to move comfortably. For stable trucks at a higher capacity, look to our four-wheel trucks. They're sturdy and reliable without sacrificing smooth movement.
For rugged outdoor projects in the fields, our engine trucks will do the job. Contact us to learn more about your options to buy counterbalance forklifts in Nottingham, and the full range available from Angus.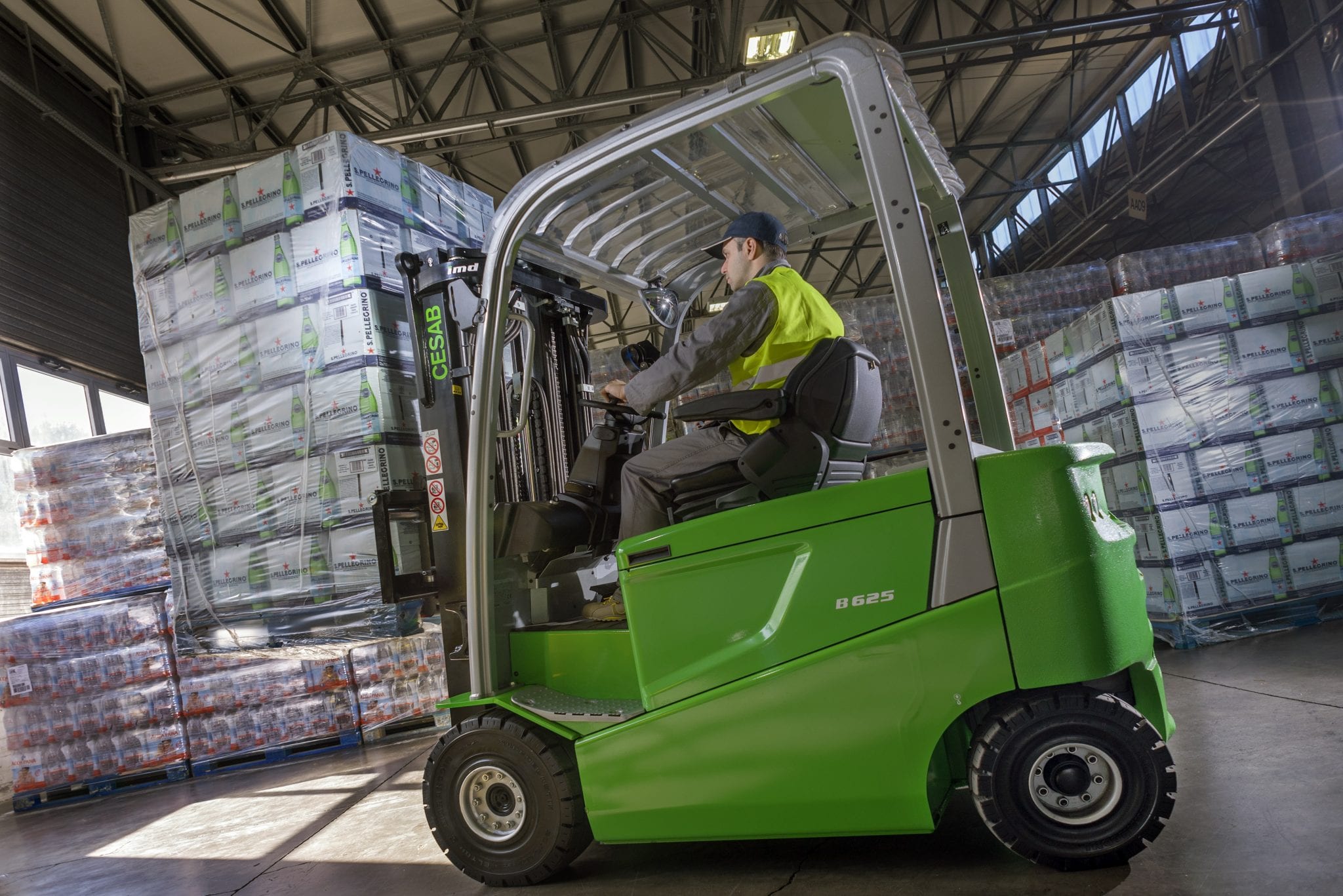 Reach Truck Forklifts for Sale in Nottingham area
Reach trucks are forklifts that work in tighter spots in places like warehouses. They are used to raise and place large and heavy objects. Angus Lift Trucks is an approved distributor of CESAB reach truck forklifts for sale in the Nottingham area, and across Nottinghamshire.
CESAB offers a line of reach trucks that aim to make your day more comfortable and safer. The basic model, the R100, offers the minimum features of a typical reach truck. It lifts as high as 8.5 meters and promotes accessibility on the job. The R200 provides slightly more features, such as a knack for stacking and loading products while keeping the driver's comfort in mind. The final model, the R300, is ideal for high-paced and fast-operating work. It works well and efficiently in a quick manner.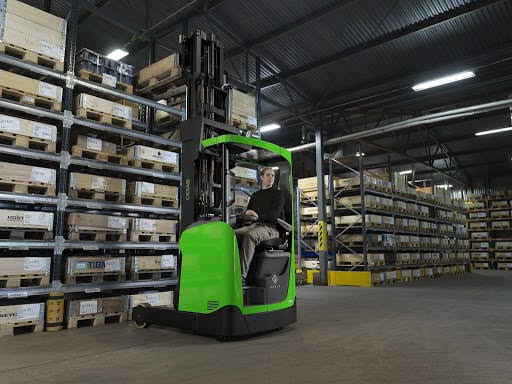 ​Powered Stacker Truck for Sale in Nottingham
The Powered Stacker Trucks are optimal for moving and carrying multiple heavy objects at once. Our CESAB powered stacker forklift truck for sale in Nottingham and across Nottinghamshire takes into account the safety of the users as well as the durability and reliability of the product.
The S100 is an ideal purchase when your Nottingham project needs low impact and slower-moving work. It produces little sound as well as using little energy. Implementing an automatic emergency brake ensures safety for everyone involved. Built for slightly higher impact work, and available for sale across Nottinghamshire is the S200. The implemented 5-point design allows you to maneuver the machine effortlessly. The final model available for sale from Angus, in the Nottingham area, the S300, is ideal for the highest impact work and can even reach 10 km/h in speed.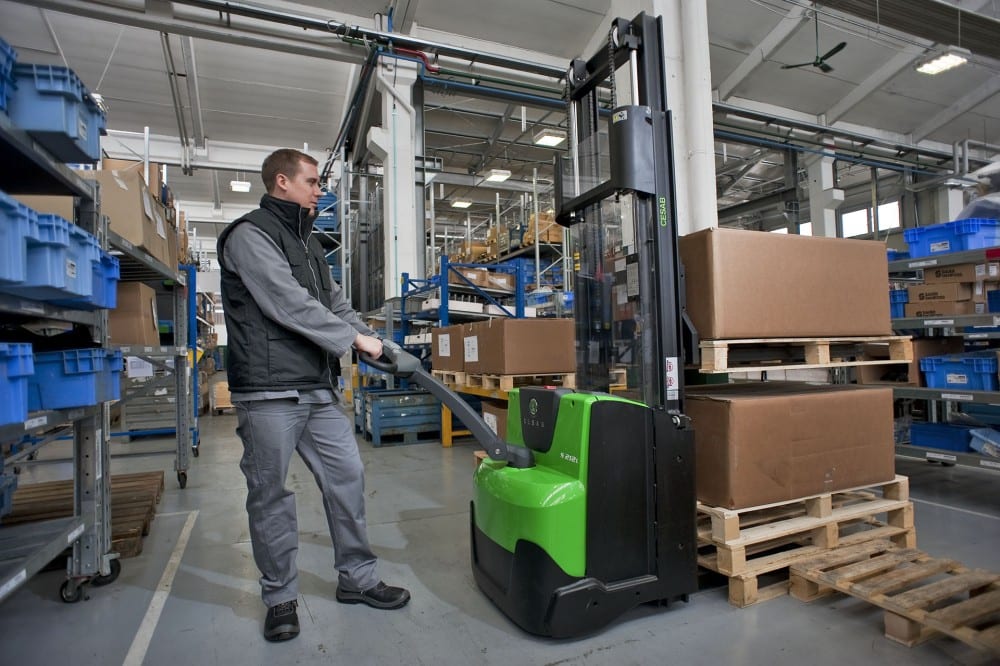 Powered Pallet Trucks for Sale in Nottinghamshire
A pallet truck works to help carry and move pallets, most commonly purchased for use in warehouses across Nottingham. If you are looking for CESAB powered pallet trucks for sale in Nottingham, we have a selection.
The P216i is more efficient and weighs less than its predecessor. It has a Li-ion design, so the lift requires no extra charging or changing batteries, making it an ideal purchase for a variety of Nottingham-based projects. This means the truck can be accessible at any time of day. The P100 is not heavy or bulky to store. The design is sleek and light and works well in tight spaces.
The P200 pallet truck is available for sale in Nottingham area too, and it takes things one step further and is ideal for a medium load. It excels in loading and transporting efficiently, even in tighter areas. Finally, Angus's Nottingham forklift range is complemented with the sale of P300, which is excellent for enormous loads and more work. It's compact yet reliable and accounts for the safety of the driver. The pallet trucks are all compact yet reliable trucks that get the job done.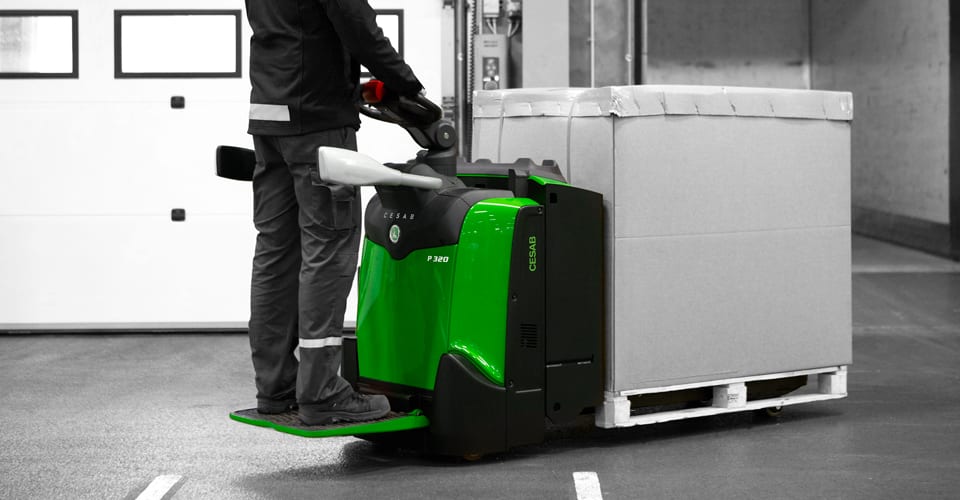 Flexi Forklift for Sale in Nottingham
Flexi forklifts are a great option for those looking to add to their forklift collection or even purchase their first one for their Nottingham project. Many different models can aid in your work, depending on what you're looking for.
If you do a lot of work in tight spaces, a narrow aisle Flexi articulated forklift for sale in Nottingham area could help make your day more efficient. The Flex G3, for example, is a compact model that allows the driver to maneuver into tight spaces that other lifts cannot reach. Our shop offers photos and detailed descriptions of each of the Flexi products on sale across Nottinghamshire to ensure you know what you're getting.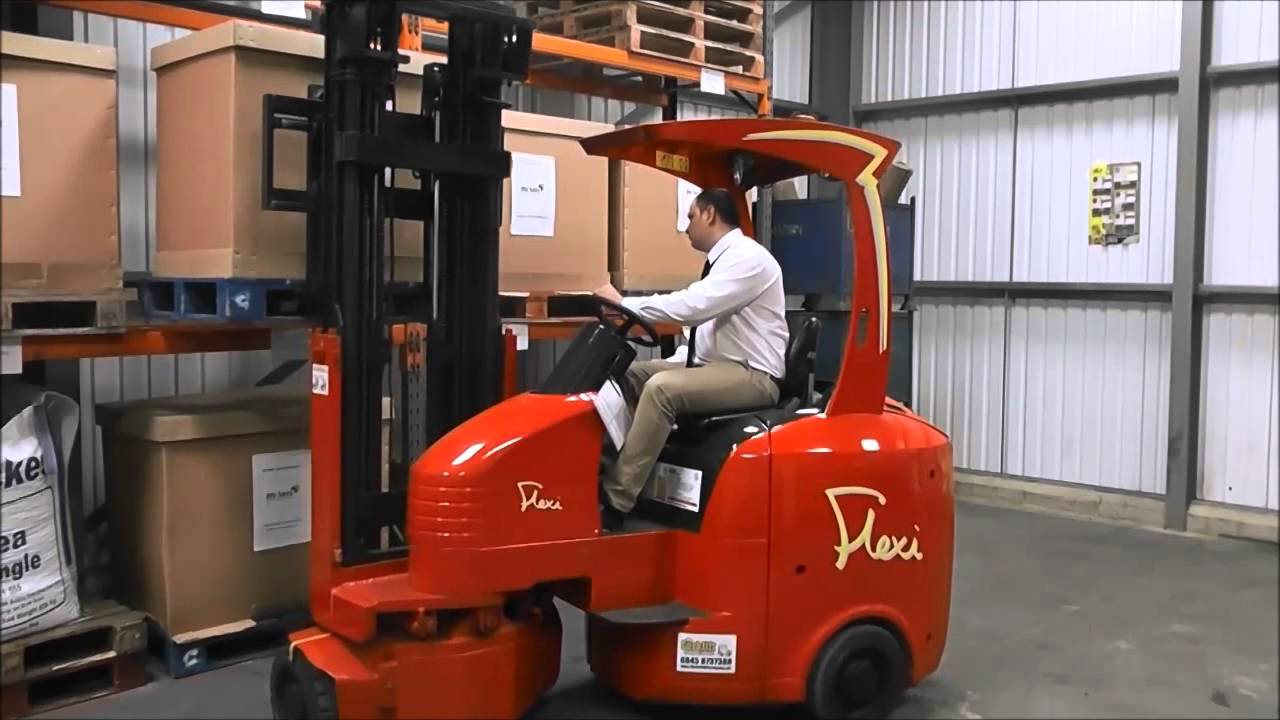 Multi-Directional Forklifts for Sale in Nottingham
The Combilift multi-directional forklift for sale in Nottingham is an exceptionally well-rounded and versatile lift. Not only does the Combilift boast the ability to carry bulky and otherwise heavy and hard to carry loads, but both taking up as little space as possible and producing the most efficient worktimes is another feature.
The weight distributions across the forklift ensure that nothing will ever tip over and that you can load heavy products without concern, making this forklift an ideal purchase for a variety of projects in Nottingham, and around. The product itself is cost-efficient and produces an excellent quality of work while keeping your safety in mind. The Combilift is ideal for someone looking to carry and transport large and hard to transport items.

Iron-phosphate Forklifts for Sale in Nottingham
The BYD ECB20 is an iron-phosphate forklift for sale in Nottingham. The lift can charge in just one hour, ensuring you can use it nearly any time. It also features an eight-year warranty, giving you peace of mind that they will take care of you should anything happen. The BYD ECB20 forklift is available for sale from Angus, in Nottingham area, protects against explosions, and has an explosive-resistant system in place.
The battery, fully charged, can last multiple shifts meaning you do not have to stop and charge your lift while working. This is convenient and produces more efficient work. You can always charge the lift after working hours and never be concerned about whether the battery will last or not.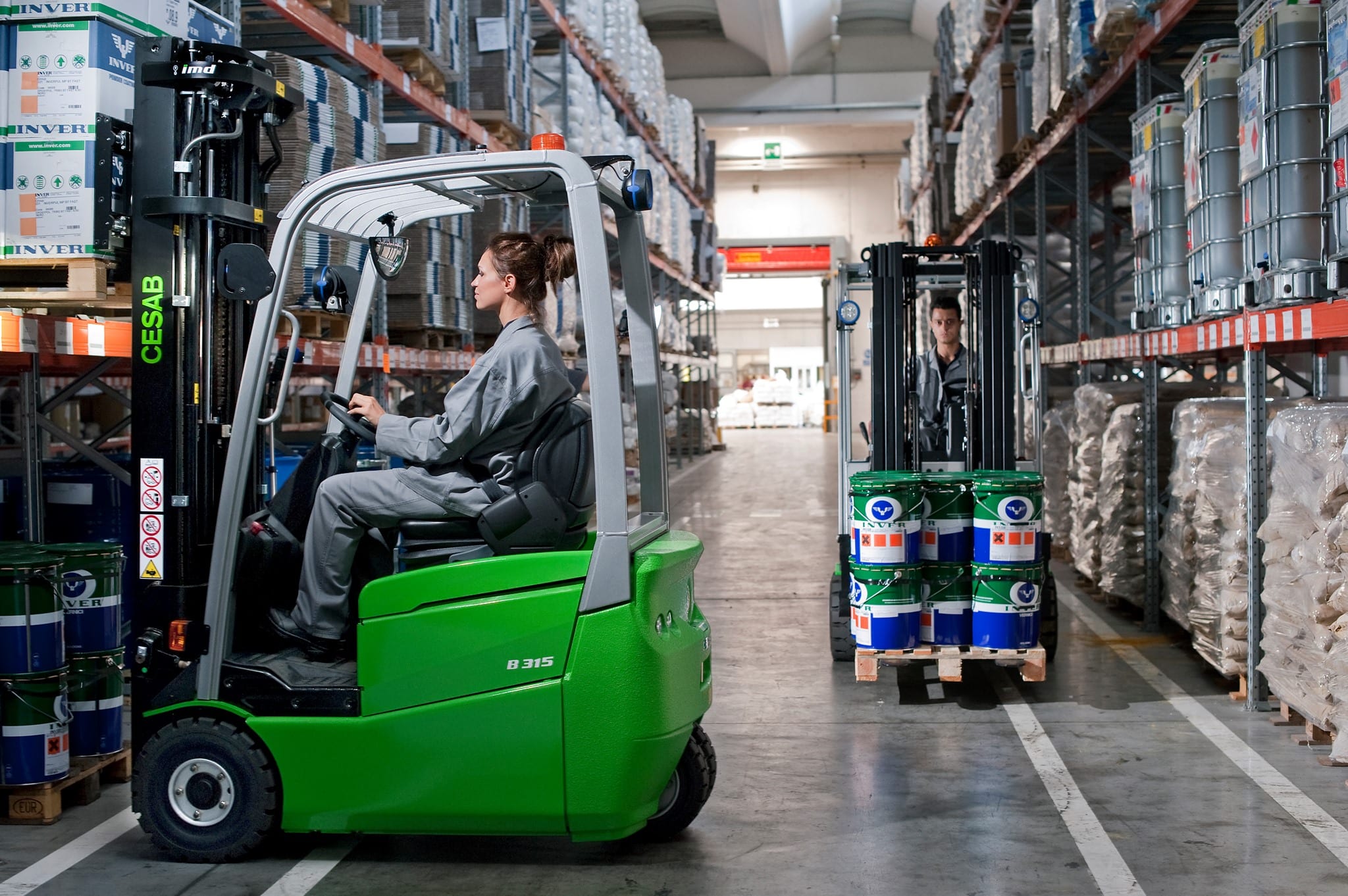 Sideloaders for Sale in Nottingham
We have a large variety of Baumann sideloader lift trucks for sale in Nottingham for those who are looking to buy. Our sales range includes a long line of both electric and diesel models for purchase in Nottingham and across Nottinghamshire. Depending on what you're looking for and what type of work you do in the Nottingham area, we have a sideloader fork truck to match your project needs.
The New HX40, for example, can be purchased as either new or used and can be available at our Nottingham facility. You have the option to reach out and contact us directly to learn about the current models we have on offer. We often have both refurbished and brand new products, speaking to a large audience of people.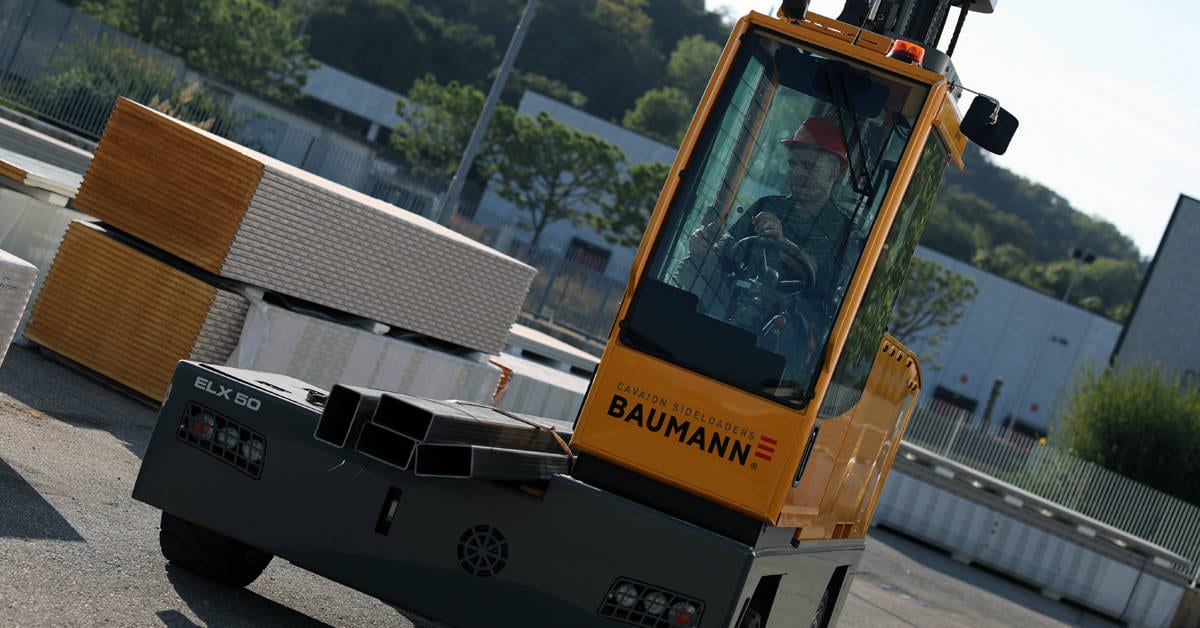 Rough Terrain Forklifts for Sale in Nottingham
If you're thinking about buying, our Manitou rough terrain forklifts for sale in Nottingham are nothing to overlook. We offer for sale an extensive inventory of Manitou rough terrain forklifts across Nottinghamshire, and plenty of information that thoroughly describes each lift, ensuring you know exactly what you're getting.
The M 30-2, for example, can traverse rough grounds and take on extreme conditions. If you find that you have many areas that require a sturdier lift, our Manitou rough terrain forklifts are available for sale in Nottingham. Our Manitou lifts are sure to last through challenging grounds and overcome any obstacle.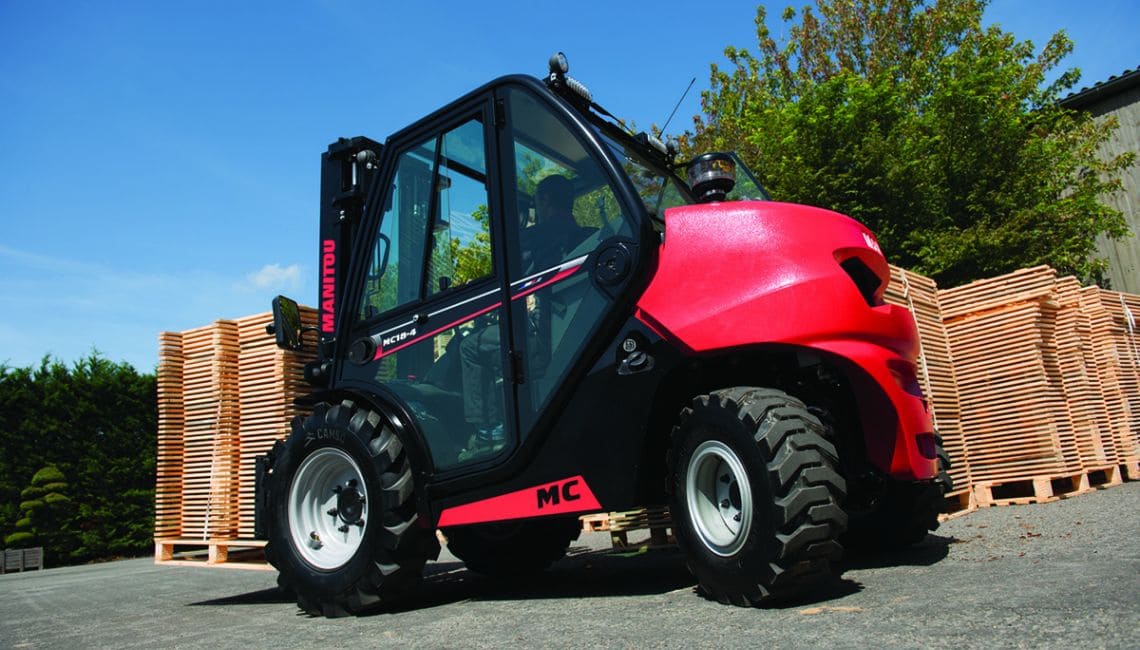 Electric Forklifts for Sale in Nottingham
Electric forklifts are only one of the many different types of lifts that Angus offers for sale in Nottingham area. The CESAB 3 wheel, discussed earlier, is a quality electric forklift available for sale from our Nottingham location, and we are an approved CESAB distributor too. Its sister model, the CESAB 4 wheel, is another reliable electric forklift option. Both can carry large amounts of weight, with the four-wheel variety maxing out at 8,500kg.
Keep in mind that an electric forklift requires either a rechargeable battery or an external charging source such as a plug. Electric forklifts are fantastic options to buy as they are low energy and don't need much upkeep. If you want a CESAB electric forklift for sale in Nottingham, Angus has the product your business needs.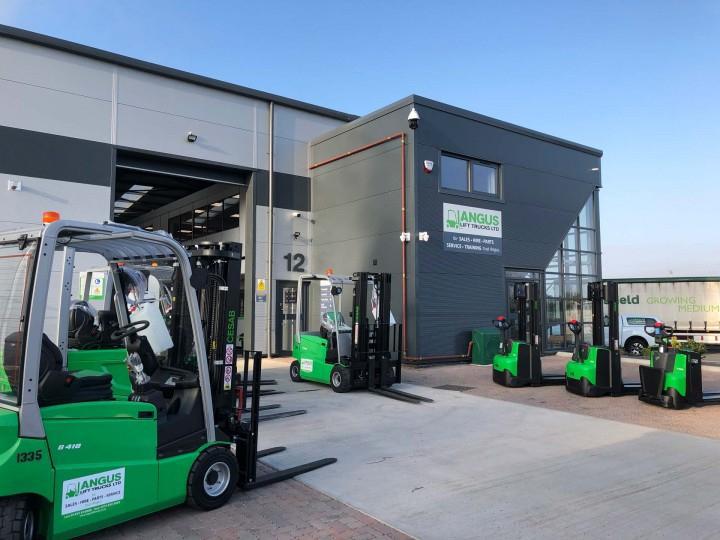 Used Forklifts for Sale in Nottinghamshire
Purchasing used forklifts in Nottingham and across Nottinghamshire has its advantages over buying new forklifts. Angus stocks and sells a variety of brands including CESAB, Hyster, Toyota, and many more used lifts to purchase within the Nottingham area, and across the UK. If you intend to buy a used CESAB forklift we are a top approved CESAB dealer, ensuring you can always find new parts and forklift at any of our fully stocked workshops in Nottinghamshire, and across the Midlands. Toyota is another well-known and reliable brand that ensures your used fork truck purchase will work as advertised. Hyster values its customers and prides itself on wanting customers to be happy with your purchase. We regularly stock various brands of used forklifts. No matter what you're looking for, Angus has the second-hand forklift for sale in Nottingham are that's right for your business.
Though we may cycle through different models, some featured used forklifts we had for sale in the UK including the CESAB P320 Pallet Truck and the Hyster H5.5FT. Depending on when you are looking to purchase, there will be different used lifts available for sale. Remember to check in regularly in order to find about our second-hand forklift sales in Nottingham for your project.
Buying used forklifts in Nottingham is a great way to dip your toe into the forklift experience without going all out. Buying a used forklift in Nottinghamshire provides you with a quality, reliable machine without having to pay the price of a newer model. The reliability of the used forklifts we have available ensures that you are not compromising on quality either.
If you're on the fence about wanting a forklift and are nervous about purchasing outright, it may be beneficial to buy a used forklift in Nottingham instead. If you buy pre-owned forklifts in Nottingham, you will have the chance to familiarize yourself with the brand and model. Should it be suitable, you could then consider purchasing the same forklift as new later.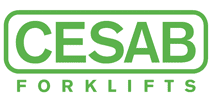 New Forklifts for Sale in Nottingham area
Looking for a forklift for sale near me in Nottingham area? Angus lets you buy a new forklift in Nottingham featuring many different brands. CESAB, as discussed earlier, is prevalent, as well as Flexi, Combilift, Baumann and Manitou. Each forklift offers various features that are better suited for specific projects.
As mentioned, the inventory of Angus when buying a new forklift in the Nottingham area is ever-changing. While something may be in stock currently, equipment moves quickly and may be gone. With that in mind, a few models available for sale in Nottingham are the CESAB 3 wheel which allows for easy maneuvering due to its small size. The Combilift, on the other side of the spectrum, is perfect for moving and distributing larger goods.
Purchasing a new forklift as opposed to a used one has its benefits. When purchasing new, you can rest assured that your lift will not have any issues or damages that may incur from a used one. Buying a new forklift in Nottingham will typically provide slightly more coverage than purchasing a used forklift as well, as there are often warranties and other insurances in place for the buyer.
Our forklift sales in Nottingham and across Nottinghamshire encompass a wide range of both used and new. If you're interested in a long-term investment and don't want to take the risk of purchasing a pre-existing lift that could potentially have various issues, buying new is the way to go.
Angus is an excellent place for purchasing new forklifts for Nottingham projects, learning about the different brands and models, and inquiring to learn more. If you're interested in purchasing a new forklift in Nottingham and across Nottinghamshire but don't know where to start, considering contacting Angus for help along the way on your journey to a new forklift.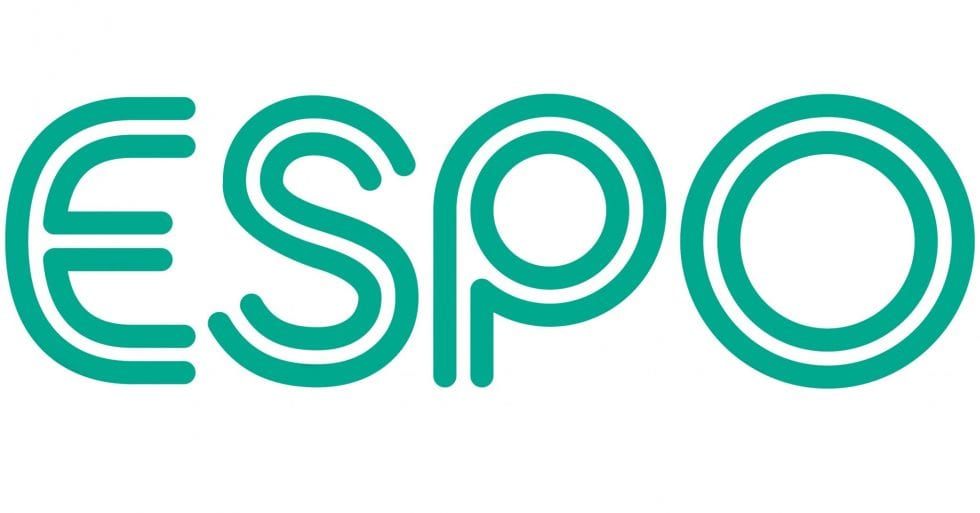 ESPO is a local authority purchasing and distribution consortium, supplying a huge range of workplace products, from food, furniture and hardware to stationery and vehicles, to the education sector and other public and private organisations.

Nylacast is a leading manufacturer of low-weight. low-friction polymers and award-winning solutions for safety-critical applications, with over 530 employees based at six sites around the world. The company's Leicester operation Includes Nylacast Automotive.
Areas We Serve
Angus Lift Trucks has over 35 Years of experience in forklift sales, hire, service & training across Leicestershire, Derbyshire, Northamptonshire, Nottinghamshire, Warwickshire, West Midlands and East Midlands.
Leicestershire
Leicester, Blaby, Charnwood, Harborough, Hinckley, Market Bosworth, Melton Mowbray, Oadby & Wigston
Nottinghamshire
Nottingham, Ashfield, Bassetlaw, Broxtowe, Gedling, Mansfield, Rushcliffe, Newark, to name just a few.
Warwickshire
Warwick, Atherstone, Bedworth, Kenilworth, Leamington Spa, Nuneaton, Rugby, Shipston-on-Stour, Southam, Stratford-upon-Avon, etc.
Birmingham
Digbeth, Erdington, Edgbaston, Harborne, Moseley, Solihull, and many more.
Northamptonshire
Brackley, Corby, Daventry, Desborough, Higham Ferrers, Kettering, Northampton, Rushden, Towcester, Wellingborough, and many more.
Derbyshire
Derby, Matlock, Ripley, Ashbourne, Ilkeston, Swadlincote, Burton-on-Trent, Buxton, Chesterfield, Draycott, to name just a few.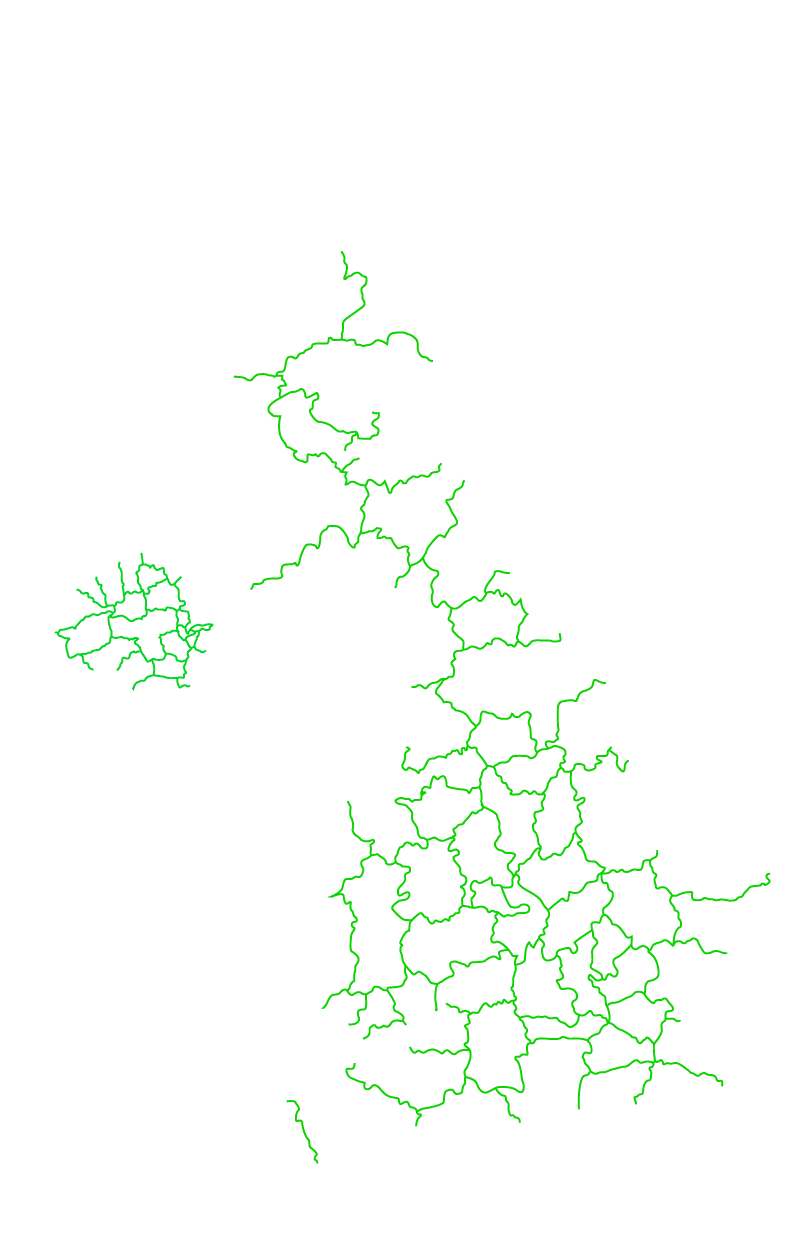 Our Forklift Services in Nottinghamshire
In addition to sales we offer the following forklift services across Nottinghamshire:
Whatever your forklift requirements are Angus Lift Trucks has over 35 Years of experience serving the Nottingham area. Call us today to discuss your forklift needs!