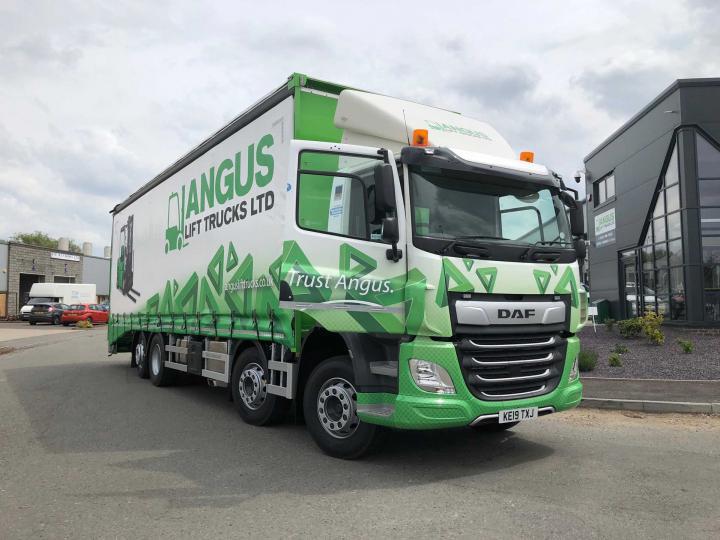 Why Angus Lift Trucks?
There is a wide range of electric forklift trucks on sale to choose from. A 3 wheel electric forklift range is available for sale,and an excellent option if you need a compact forklift that is easy to manoeuver.
If you're looking for lifting power that is comparable to the performance of a fuel-powered forklift, a 4 wheel electric forklifts for sale will be a better option for your UK project.
This wide selection means there is an electric forklift available for sale for every application. At Angus, you can find heavy-duty models suitable for outdoor uses and heavy loads.
Why buy Electric Forklifts?
Electric forklifts for sale are a popular option in the UK for distribution centres because emissions from fuel are an issue in indoor environments. Buying an electric forklift is a much better option to protect the health of warehouse workers.
Noise levels can become an issue in busy distribution centres. Electric forklifts are quiet and can reduce noise levels.
Recent models like the ones CESAB offers are energy efficient. Depending on the application, you might find that buying an electric forklift is more affordable than a fuel-powered model. Batteries charge fast, and you can replace the battery easily if it runs out in the middle of a shift.
Electric forklift trucks deliver excellent stability. It's an important feature that ensures safety. These forklifts use the weight of their battery as a counterbalance to improve stability and reduce risks of an accident. The counterbalanced design also helps operators secure a load quickly to improve productivity.
Controls tend to be simpler compared to forklifts that use diesel fuel. Most electric forklifts only have an accelerator and a brake. With a model that uses diesel fuel, the operator will have to use additional controls like the clutch pedal or rev up the engine before lifting an item. These simple controls allow for a faster workflow and can make novice operators feel more at ease.
Lastly, electric forklifts require less maintenance. They have fewer moving parts compared to fuel-powered forklifts, which means you'll be less likely to have to replace parts. In the long term, you could save money by using electric forklifts.
Used Electric Forklift Sales, UK
When you buy a used electric forklift from us, you don't have to worry about safety or performance.
Our Angus Lift Trucks Engineers check and service our used electric forklifts to ensure they meet safety standards. Our team cleans them up so that each pre owned electric forklift you buy from us is ready for its new home.
We aim to fulfill your electric forklift truck needs, including flexible financing and payment options that work for your business. Contact our sales team to see how we can help you today!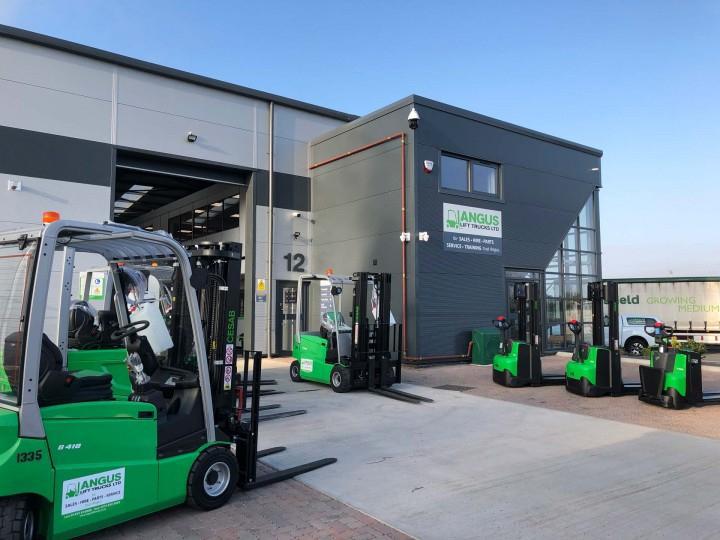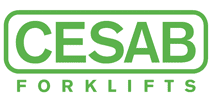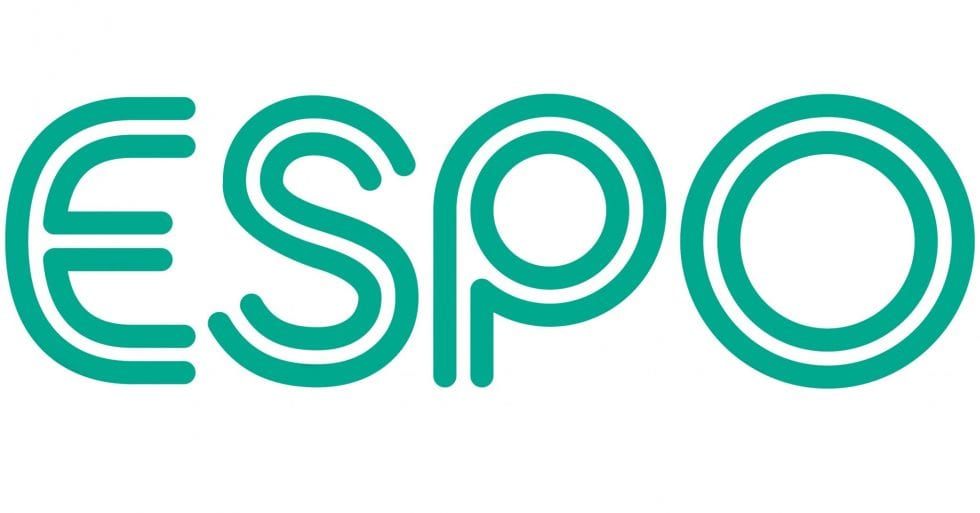 ESPO is a local authority purchasing and distribution consortium, supplying a huge range of workplace products, from food, furniture and hardware to stationery and vehicles, to the education sector and other public and private organisations.

Nylacast is a leading manufacturer of low-weight. low-friction polymers and award-winning solutions for safety-critical applications, with over 530 employees based at six sites around the world. The company's Leicester operation Includes Nylacast Automotive.
Areas We Serve
Angus Lift Trucks has over 35 Years of experience in forklift sales, hire, service & training across Leicestershire, Derbyshire, Northamptonshire, Nottinghamshire, Warwickshire, West Midlands and East Midlands.
Leicestershire
Leicester, Blaby, Charnwood, Harborough, Hinckley, Market Bosworth, Melton Mowbray, Oadby & Wigston
Nottinghamshire
Nottingham, Ashfield, Bassetlaw, Broxtowe, Gedling, Mansfield, Rushcliffe, Newark, to name just a few.
Warwickshire
Warwick, Atherstone, Bedworth, Kenilworth, Leamington Spa, Nuneaton, Rugby, Shipston-on-Stour, Southam, Stratford-upon-Avon, etc.
Birmingham
Digbeth, Erdington, Edgbaston, Harborne, Moseley, Solihull, and many more.
Northamptonshire
Brackley, Corby, Daventry, Desborough, Higham Ferrers, Kettering, Northampton, Rushden, Towcester, Wellingborough, and many more.
Derbyshire
Derby, Matlock, Ripley, Ashbourne, Ilkeston, Swadlincote, Burton-on-Trent, Buxton, Chesterfield, Draycott, to name just a few.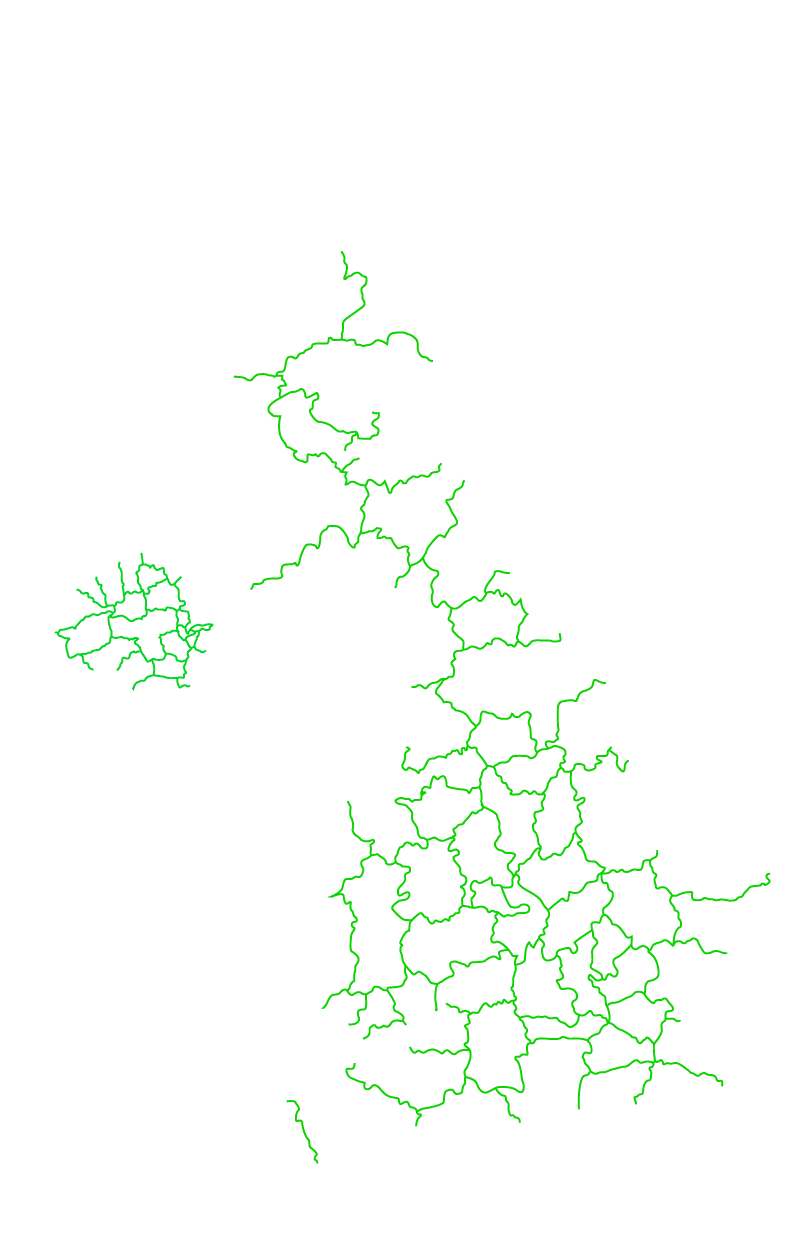 Our Forklift Services across UK
In addition to electric forklift sales we offer the following forklift services across the UK:
Whatever your forklift requirements are Angus Lift Trucks has over 35 Years of experience serving the UK area. Call us today to discuss your forklift needs!