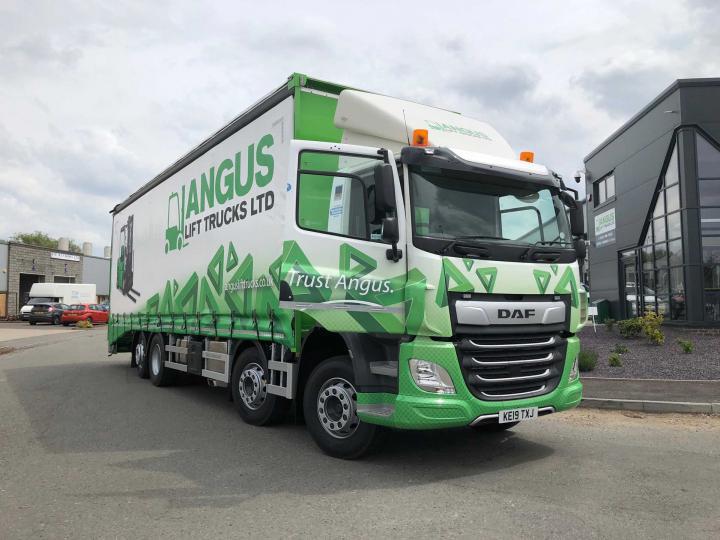 Why Angus Lift Trucks?
Angus Lift Trucks in Nottingham is your complete one-stop-shop for all of your hire, sale, and repair scissor lift needs. Angus Lifts Trucks is the proud leader in scissor lift hire and sales in Nottingham and across Nottinghamshire. One of four locations based in the UK, our stocked depots are fully serviced for your upcoming short or long-term project. 
We supply top-of-the-line forklift equipment from reputable brands such as Cesab, Genie, Baumann, Hako, Combilift, Baumann, Egholm, Manitou, and more. Specifically, Angus Lift Trucks is a one-stop shop for all your forklift sales, rentals, training, and service needs across the UK!
Within hours of any service call, we aim to be on your site within four hours of each request. Our priority is performance and safety, which is why you can rely on the support of our trained mobile engineers to provide service and repairs on-site. Our rates are sure to beat most "scissor lift hire near me" in Nottingham area search engine result.
Short Term Scissor Lifts Hire in Nottinghamshire
Do you require a short-term scissor lift rental in Nottingham area for an upcoming project lasting between 1 day to 12 months?
If you require to hire an electric-powered scissor lift for your Nottinghamshire project, Angus Lift Trucks Ltd can supply the appropriate equipment for your needs.
Our small and large scissor lifts have reliably and securely equipped projects across various industries, including electrical contractors, public sectors, outdoor events, and more.
Our equipment can lift up to 350 kgs (770 lbs) up to 13.70 m (44 ft), depending on the choice of your hired electric scissor lift.
Every piece of equipment supplied to you by Angus Lift Trucks is supported by our mobile engineers. Each member of our expert team is equipped for on-site repairs, maintenance, and other services. Servicing can be provided either on-site or at one of our four workshops in the UK.
For purchase inquiries on scissor lifts for sale in Nottingham, see "Scissor Lifts for Sale." We are proud to offer equipment from reputable brands you trust.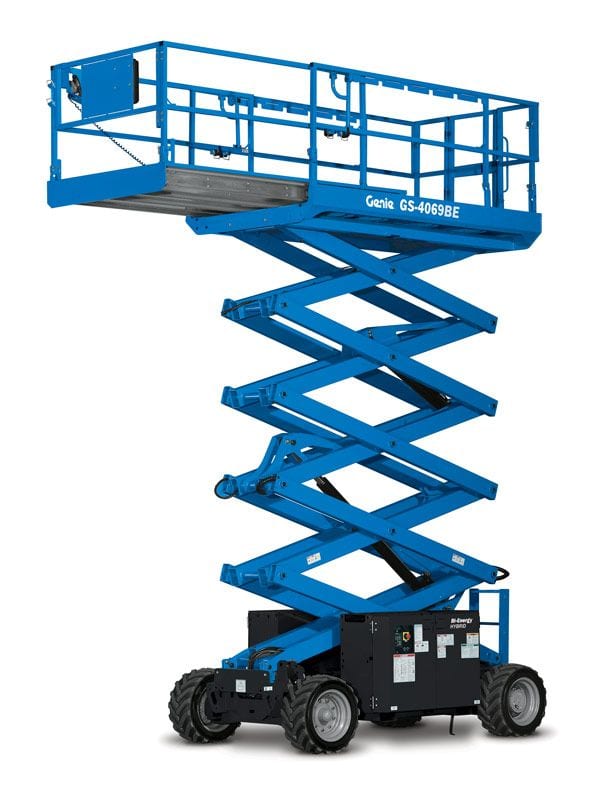 Long Term Scissor Lifts Hire in Nottingham area
If you require a long term scissor lift rental in Nottingham and across Nottinghamshire, look no further than Angus Lift Trucks. Our equipment rentals are a reliable and secure option for your upcoming 1 to 7-year project. Our experienced and trained mobile engineers are prepared to assist with on-site repairs, maintenance, and other services at all times.
Whether you require annual routine maintenance, major overhauls, or a tailored service package, our engineers have you covered at one of our four locations.
The local Nottingham depot is always fully equipped for off-site servicing.
We also own mini or mobile scissor lifts available for rental to meet the needs of any projects in and around Nottingham area. If the specific equipment you require is not displayed on our website, we invite you to call our Nottingham branch. Our inventory is continuously updated.
Whether you're in manufacturing, agriculture, or healthcare, our scissor lift rentals will optimally perform and deliver results to your satisfaction. Across your rental period with us, Angus Lift Trucks is there to support you and your project.
For purchase inquiries on scissor lifts for sale in Nottingham, see the section "Scissor Lifts for Sale."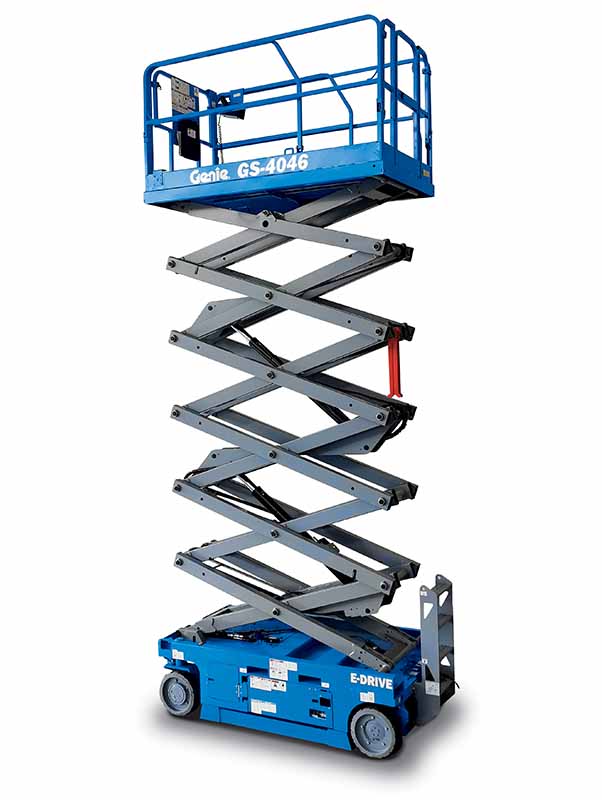 Our Scissor lift Hire Prices
We are proud to always offer our most competitive prices when it comes to scissor lift hire costs in Nottingham.
1-day to 12-month contracts are considered short-term hires. Rentals begin at £105.00 per week for a 2500 kg gas-powered vehicle.
For 1 to 7-year long-projects, long-term contracts are recommended. Rentals begin as low as £65.00 per week for a 2500 kg gas-powered vehicle.
Maintenance, servicing, and repairs by our team are included. Prices may vary depending on usage.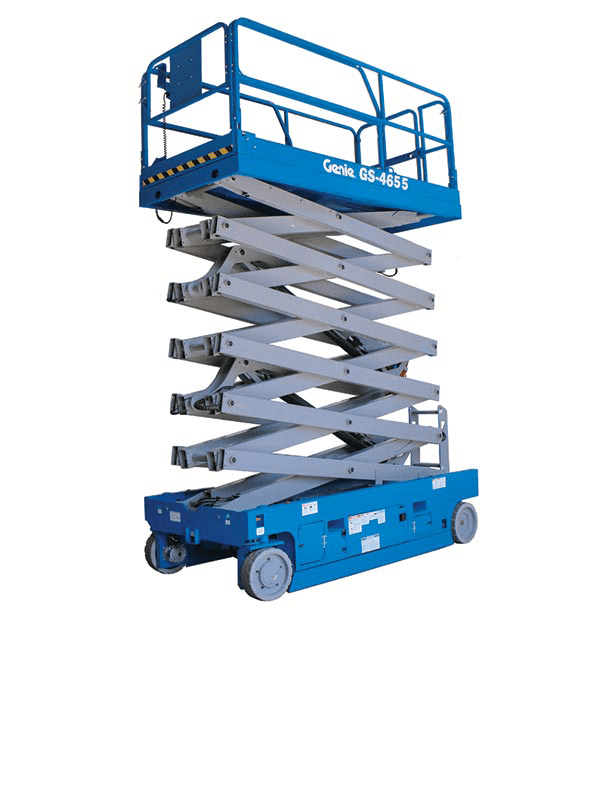 Scissor Lifts for Sale in Nottingham area
At Angus Lifts Trucks, we provide an extensive range of scissor lifts for sale in Nottingham area, as well as all four of our locations in the UK. We are a reliable distributor of new and used scissor lifts with a team of experienced mobile engineers that continually maintain equipment on site.
With over 35 years of experience in the supply, sales, and service of forklifts and scissor lifts, you can count on Nottingham's local Angus depot for all of your equipment needs. We sell forklifts including scissor lifts from reputable brands that you trust, such as Genie, Cesab, Hako, Manitou, Egholm, Combilift, Baumann and Flexi, with gas, diesel, and electric options available.
All our used scissor lifts available for sale in Nottinghamshire and across the UK are in excellent condition. Each piece of equipment is cleaned, checked, serviced, and painted by our mobile engineers. A thorough examination procedure accreditation was conducted by CFTS for Angus Lift Trucks. This means that you don't need to worry because your vehicle is 100% safe to use and covered for both LOLER 98 and PUWER 98 regulations. You can trust Angus to sell only exceptional scissor lift equipment–used or new, to cover all your Nottingham area project needs.
Are you looking to purchase a specific scissor lift model or brand but can't find what you're looking for on our website?
Call our Nottingham team to speak to one of our mobile engineers. We will do our best to accommodate your requests. If we can't find the specific model you are looking for, we will advise and consult with you on similar equipment that will get the job done.
We also provide flexible finance and payment options so that you can leave with the equipment that you need and begin your project as soon as possible.
Look no further than Angus Lift Trucks for scissor lifts for sale in Nottingham and across Nottinghamshire. You can trust both our equipment and our expert team to supply all of your needs.
After Sales Support
When you decide to search for a scissor lift for sale in the UK, you can trust that our equipment will work as hard as you. Suppose your scissor lift requires maintenance or repair. In that case, the expertly trained and professional team of Angus Service Engineers are located nationally and in Nottingham to assist you on or off-site.
Wherever you're based, an engineer is always close to lend a hand.
At Angus, we don't believe in doing a half job. When you purchase a scissor lift from us, it comes with our guarantee. There's no name more reputable for scissor lifts for sale and hire in the Nottingham area, and around.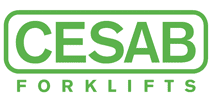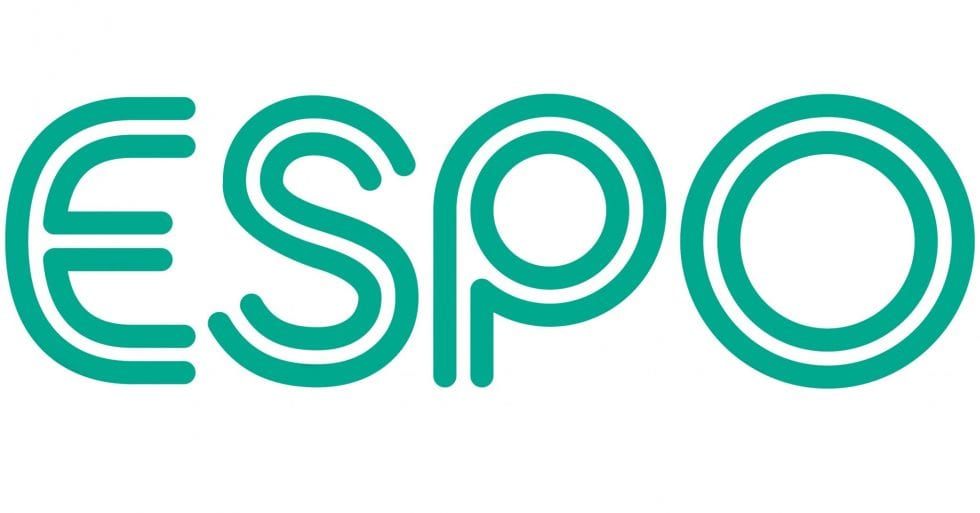 ESPO is a local authority purchasing and distribution consortium, supplying a huge range of workplace products, from food, furniture and hardware to stationery and vehicles, to the education sector and other public and private organisations.

Nylacast is a leading manufacturer of low-weight. low-friction polymers and award-winning solutions for safety-critical applications, with over 530 employees based at six sites around the world. The company's Leicester operation Includes Nylacast Automotive.
Areas We Serve
Angus Lift Trucks has over 35 Years of experience in forklift sales, hire, service & training across Leicestershire, Derbyshire, Northamptonshire, Nottinghamshire, Warwickshire, West Midlands and East Midlands.
Leicestershire
Leicester, Blaby, Charnwood, Harborough, Hinckley, Market Bosworth, Melton Mowbray, Oadby & Wigston
Nottinghamshire
Nottingham, Ashfield, Bassetlaw, Broxtowe, Gedling, Mansfield, Rushcliffe, Newark, to name just a few.
Warwickshire
Warwick, Atherstone, Bedworth, Kenilworth, Leamington Spa, Nuneaton, Rugby, Shipston-on-Stour, Southam, Stratford-upon-Avon, etc.
Birmingham
Digbeth, Erdington, Edgbaston, Harborne, Moseley, Solihull, and many more.
Northamptonshire
Brackley, Corby, Daventry, Desborough, Higham Ferrers, Kettering, Northampton, Rushden, Towcester, Wellingborough, and many more.
Derbyshire
Derby, Matlock, Ripley, Ashbourne, Ilkeston, Swadlincote, Burton-on-Trent, Buxton, Chesterfield, Draycott, to name just a few.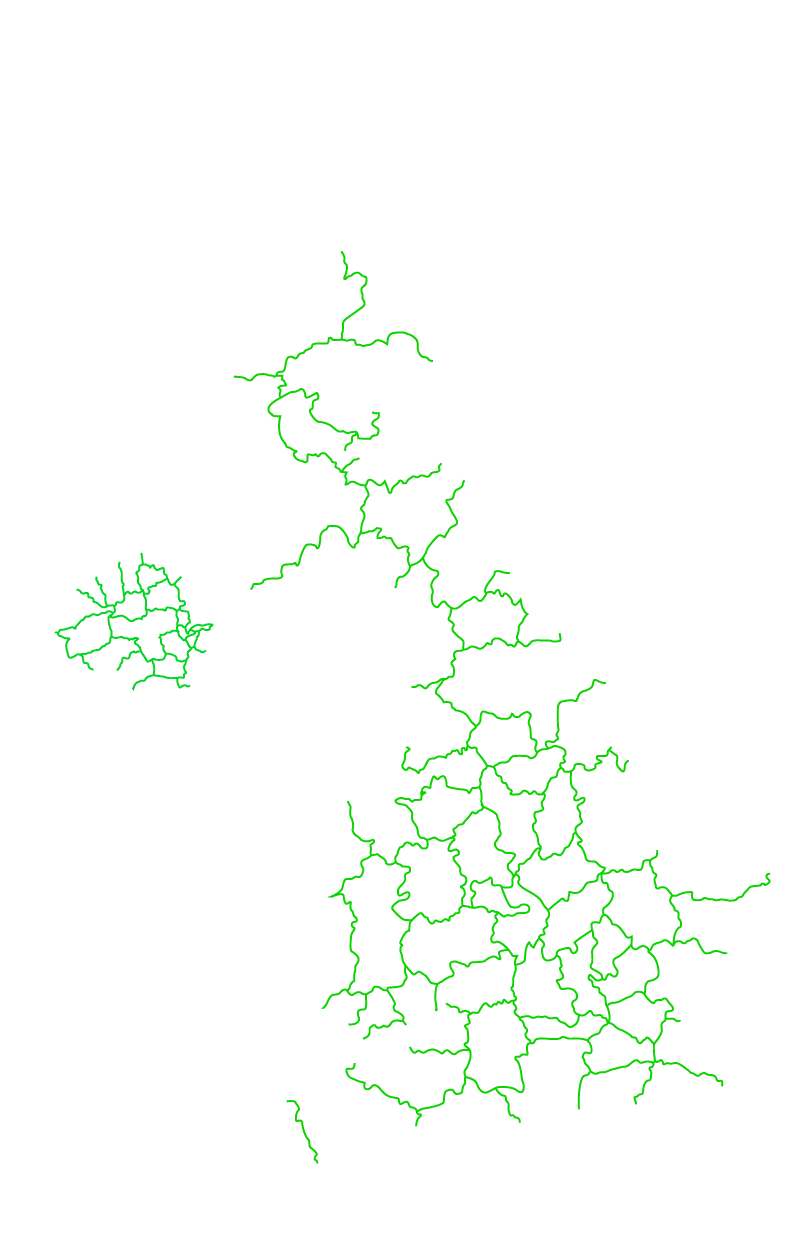 Our Forklift Services in Nottinghamshire
In addition to scissor lift sales & hire we offer the following forklift services in Nottinghamshire: