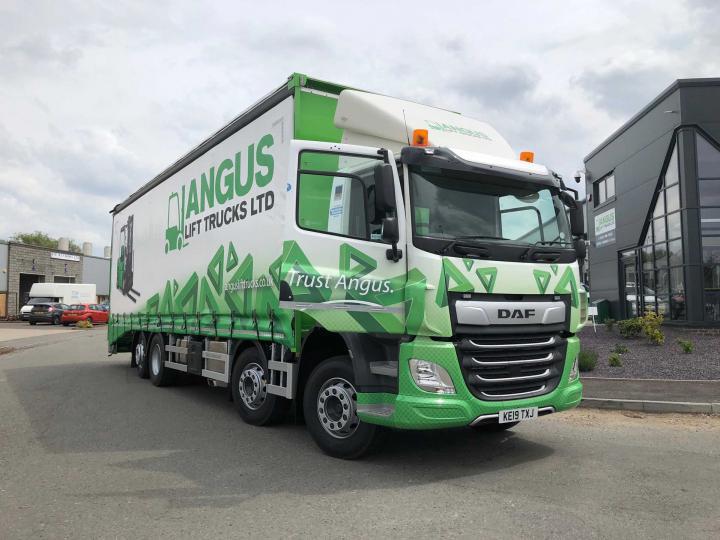 Why Angus Lift Trucks?
Angus Lift Trucks provides you with a range of forklift sales Northampton options. When it comes to finding new and used forklift truck equipment for sale across Northamptonshire, we have an extensive line of forklifts available to buy in and around Northampton, to ensure you have as many options as possible and find what you need.
When you are looking for forklift sales services in Northampton area, Angus Lift Trucks is here for you. If you are looking to buy forklifts in Northampton and around, we always put you first in every aspect of the sale, including flexible financing to help the purchase fit your budget.
We also provide you with the highest level of customer service and commit ourselves to meet your needs efficiently and effectively. Angus is always here to supply you with a large stock of forklift equipment and access platforms to fit any budget, and we also provide rental, training courses, and maintenance services too.
Our Forklift Range
We have a diverse range of new and used forklifts for sale in Northampton area including LPG, diesel and electric counterbalance forklift trucks, pallet trucks, stacker trucks and reach trucks & warehouse equipment.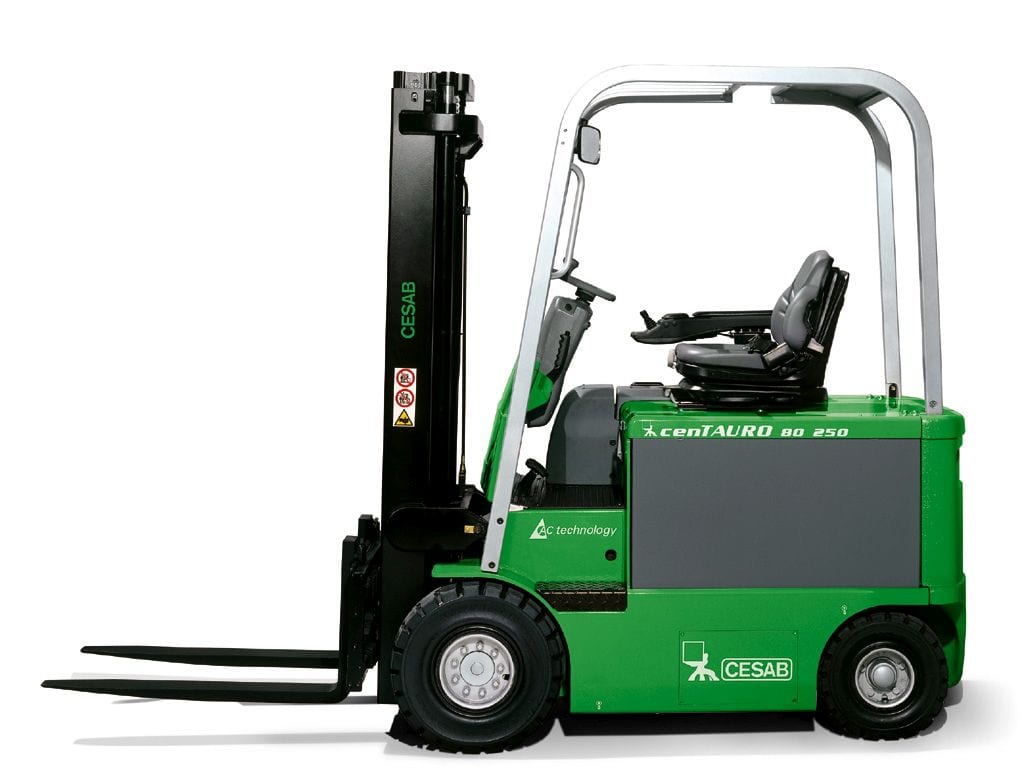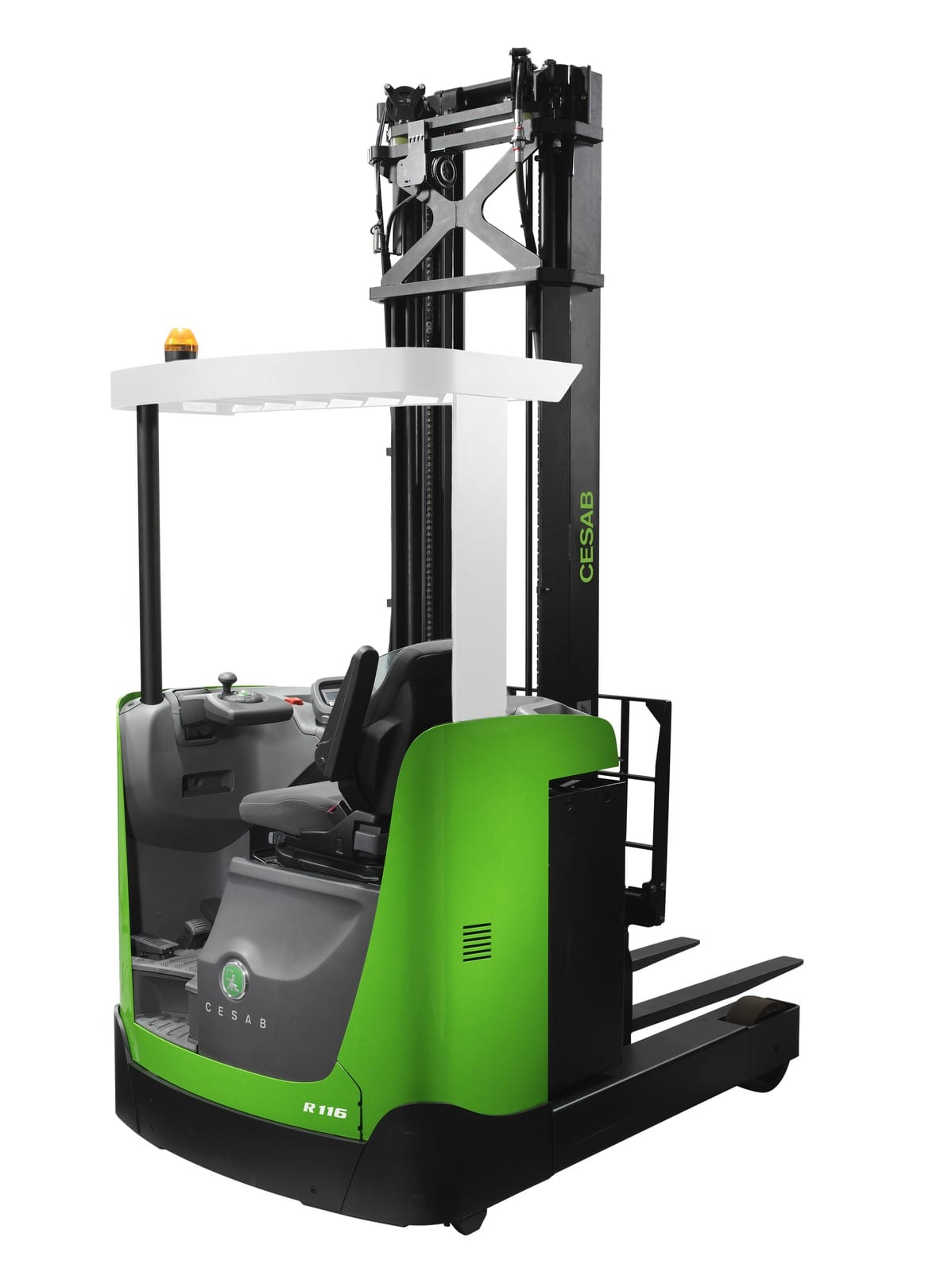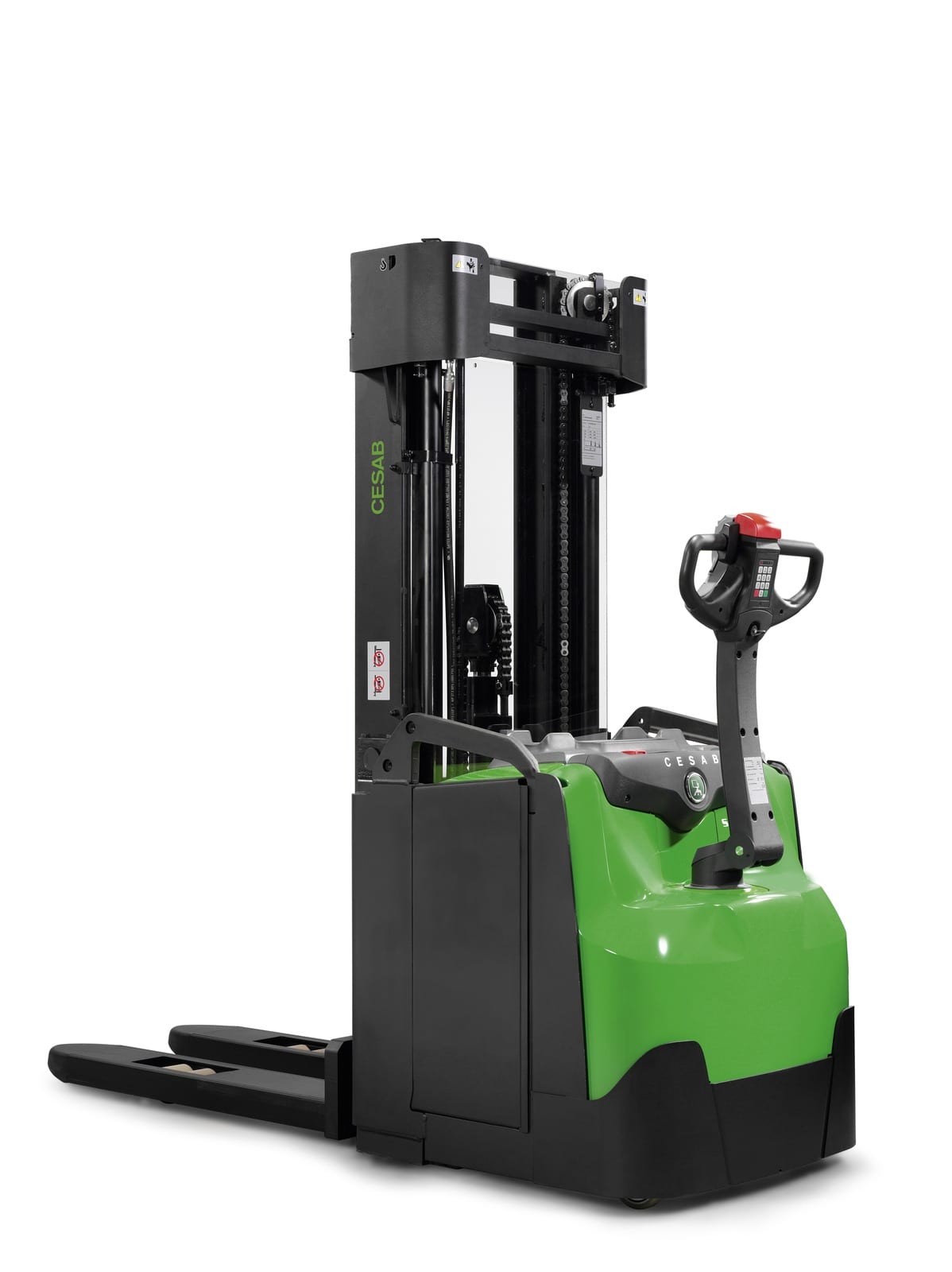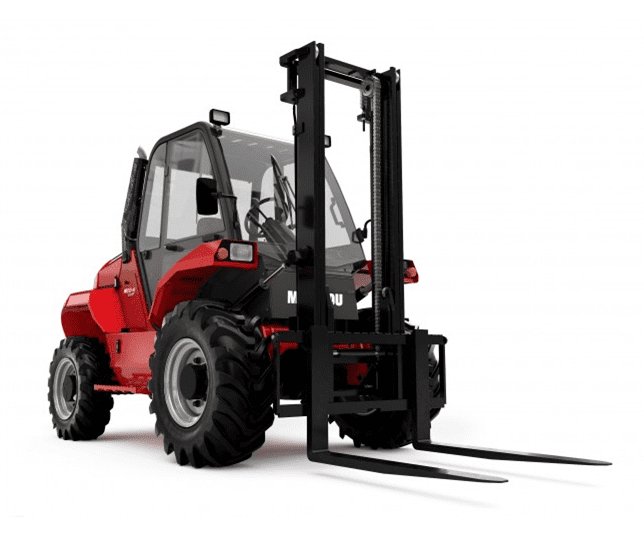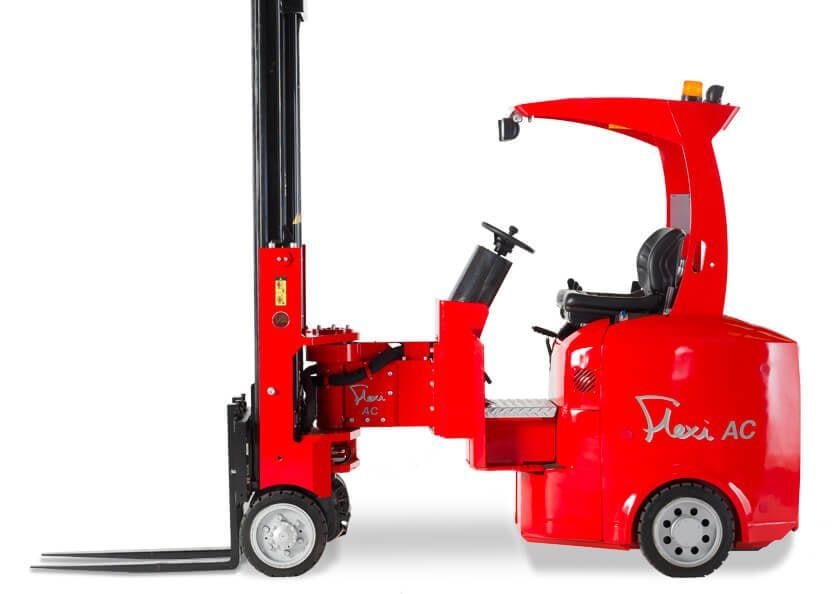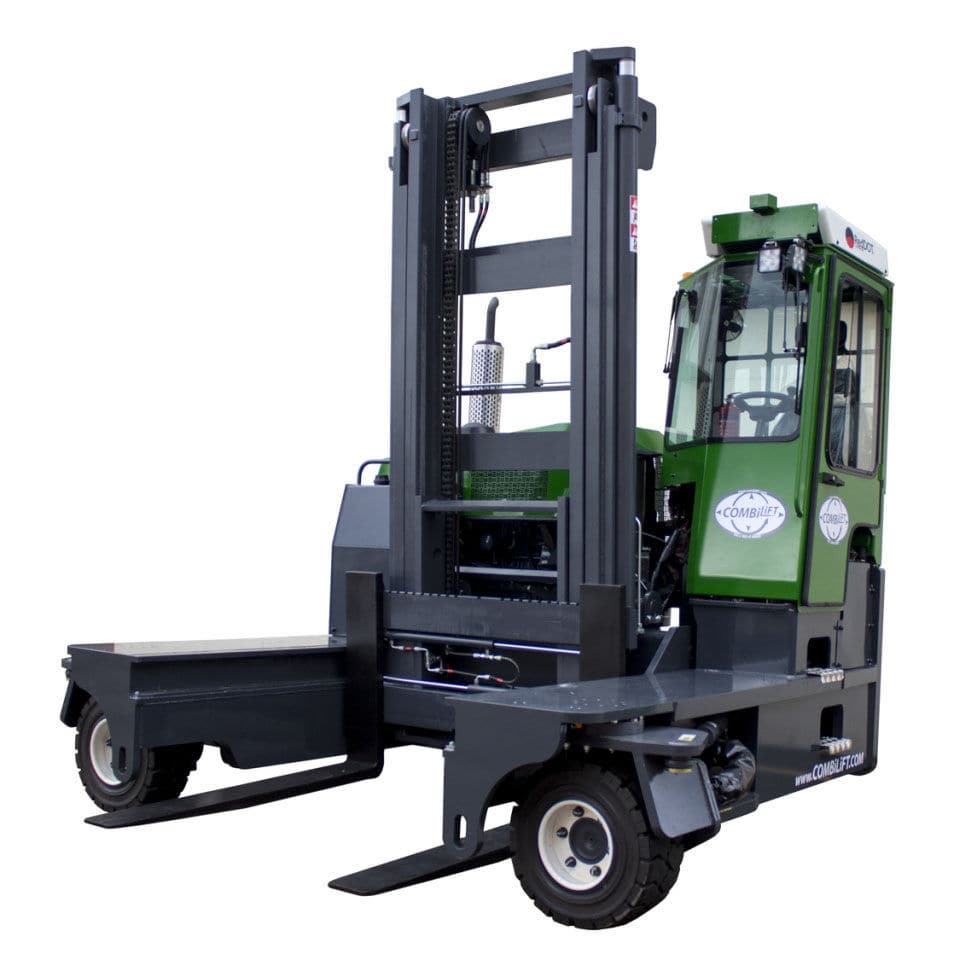 Multi Directional Forklifts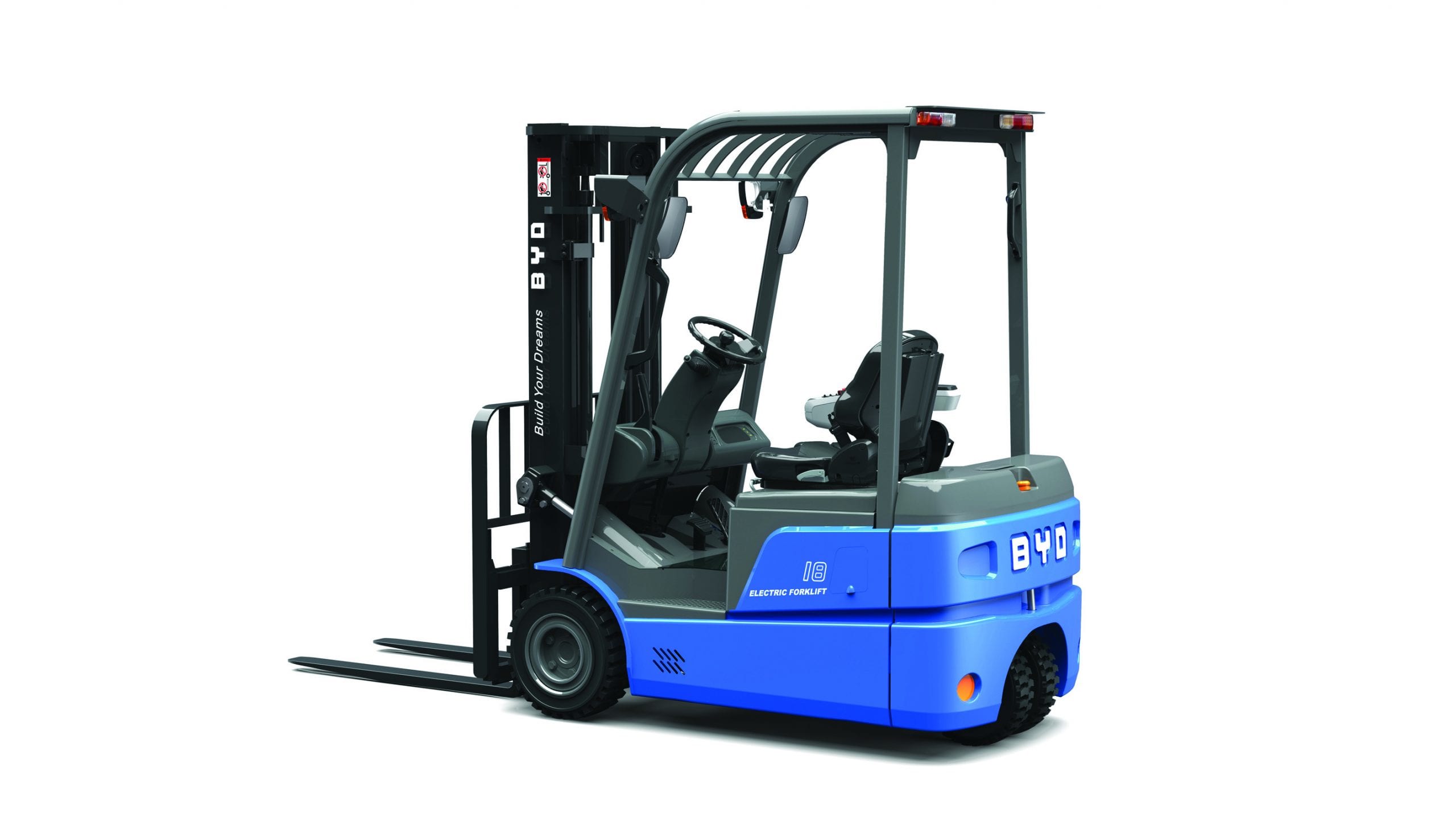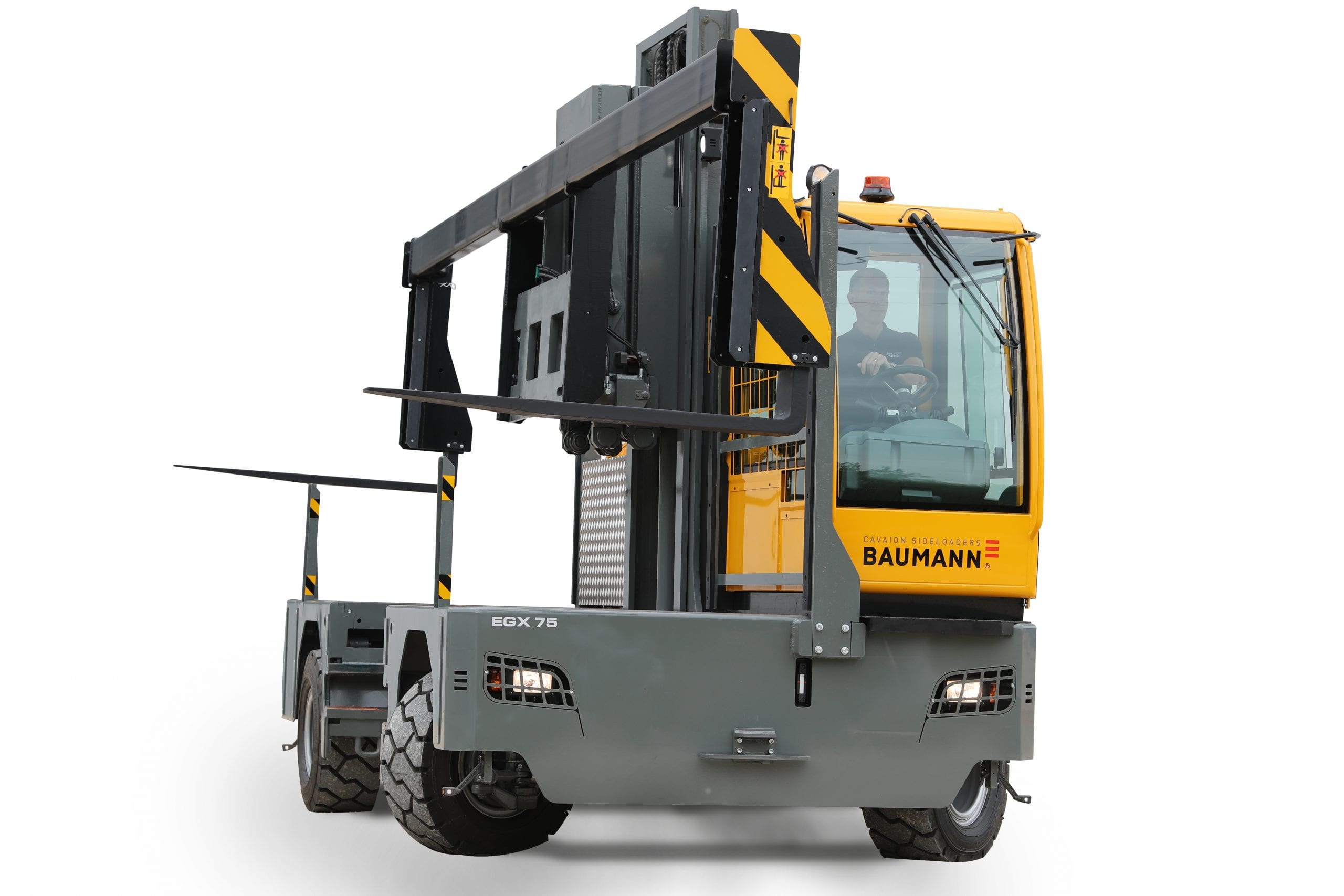 Counterbalance Forklifts for Sale in Northampton area
We provide some of the best variety of counterbalance forklift sales in Northampton area. Our range includes electric three-wheel and four-wheel forklifts, as well as engine trucks.
If you need the most manoeuvrability and don't have heavy-duty items, purchasing a three-wheel counterbalance truck is a perfect solution for your Northampton project. For heavier indoor items, you might prefer to buy a four-wheel forklift. And when you need to do rough work outside, our engine forklift trucks are available for sale in Northampton, offering some of the safest, most comfortable, and sturdy lifting available.
Spacious cockpits, smooth driving, and sturdiness are just a few of the features that make our trucks worth considering. Whether you work inside a warehouse or out on the fields, we'll find the best tools for your workers. Click below to see our roster of counterbalance forklift sales options in the Northampton area, and across Northamptonshire.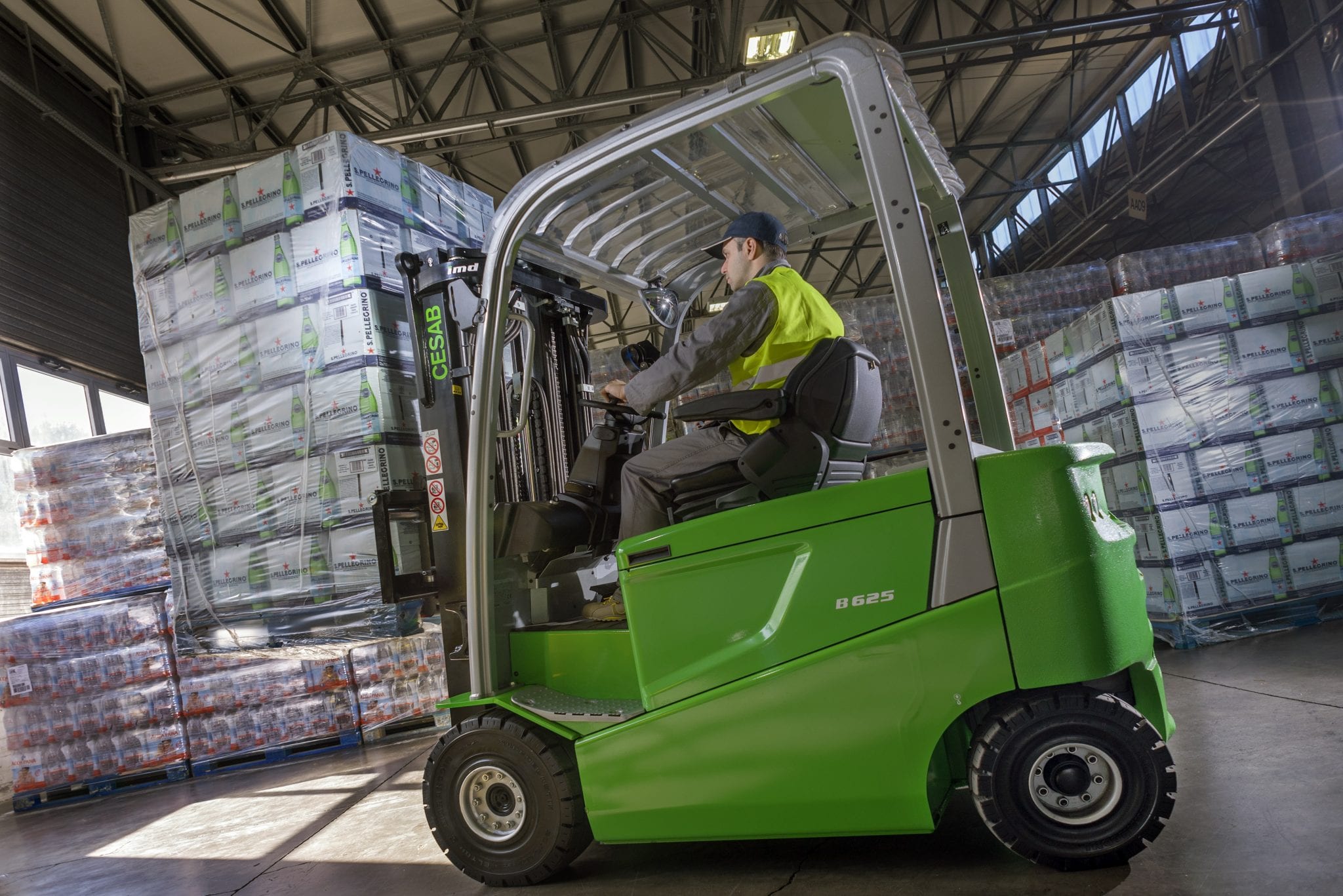 Reach Truck Forklift Sales in Northampton area
Best for a warehouse environment, the reach truck forklift is unique in many ways. This type of forklift has a narrow build, and is available for sale in Northampton, from Angus Lift Trucks. The design helps it to navigate through aisles and get into tighter spaces than your traditional forklift.
When you need to get the job done, but a regular forklift is too big, buying a reach truck forklift may be the answer for your Northampton project. With tighter turn radiuses and set-in wheels, our reach forklift sales in the Northampton area are a unique option that can help you out when you find your job has close quarters. We've got CESAB Reach Truck forklifts for sale in Northampton and across the UK that will meet your needs.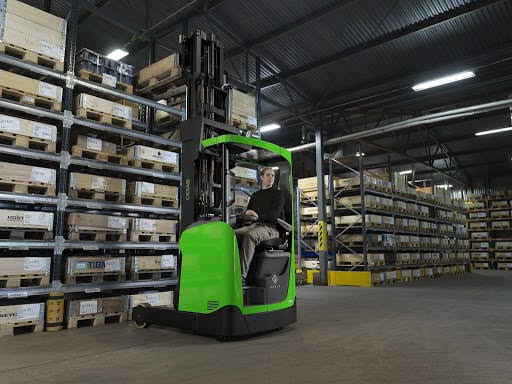 ​Powered Stacker Truck for Sale in Northampton
If lifting is your primary need when it comes to buying a forklift for your Northampton project, you don't want to waste time with a traditional one. The better option is buying a powered stacker truck.
The design of the powered stacker truck allows for higher lifting. It is made for this job as it can carry and lift with ease, even in areas short of space.
Angus stocks up the top brand options of powered stacker trucks. Pick up a CESAB Powered Stacker forklift truck for sale in Northampton from us and get our fantastic customer service along with it.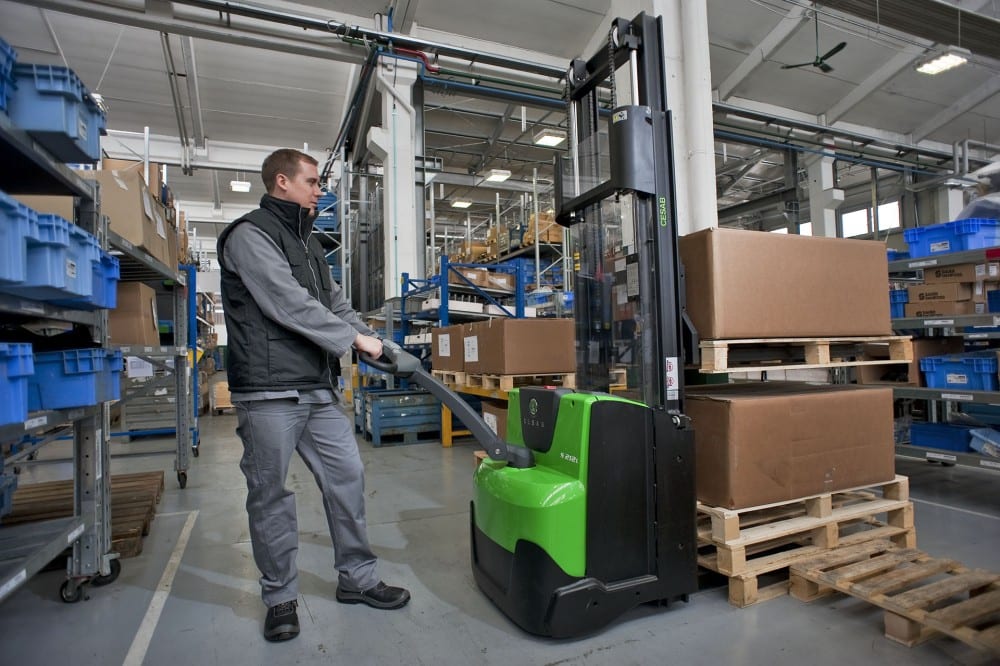 Powered Pallet Trucks Sales in Northamptonshire
A powered pallet truck or electric pallet truck is ideal when you need to lift and move heavy pallets. It is the powerhouse of forklifts that can handle pretty much anything you throw at it.
At Angus, we offer CESAB Powered Pallet Trucks for sale in Northampton area, which combine the reliability of the CESAB brand with the power you expect from this type of forklift. The result is a forklift that does the job well and works hard for you.
When you want a CESAB Powered Pallet Truck for sale in Northampton, then ask our team about the variety of forklift sales options available in Northampton and around. We'll make sure you get what you need and can get right back to work.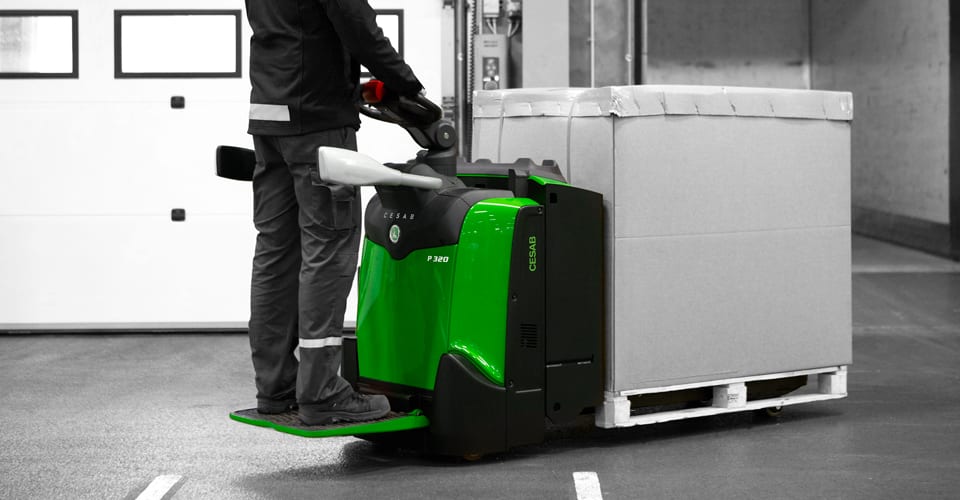 Flexi Forklift Sales Northampton
Flexi forklifts provide a nice range of models for sale to suit many needs. If you are a Flexi fan, then you should check out the Flexi range of forklifts available for sale in Northampton area from Angus.
Flexi has a reputation for efficiency and excellent handling. The company works hard to provide model choices that fit many needs. From the Flexi AC VNA to the FlexiPICK, there is a forklift sales option for everyone in and around the Northampton area. Plus, it is nice to know the company has a 30-year history of producing quality equipment.
If you want narrow aisle Flexi articulated forklifts for sale in Northampton and across Northamptonshire, look no further than our selection at Angus.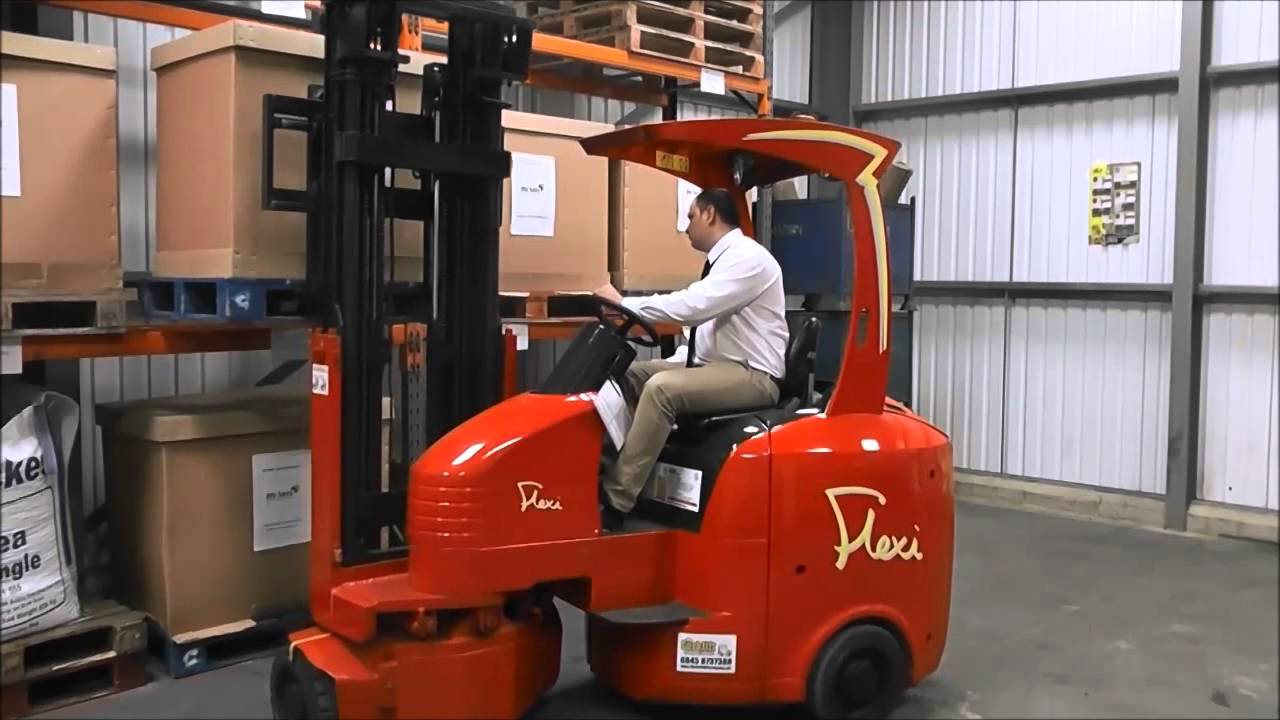 Multi-Directional Lift Trucks for Sale in Northampton
Sometimes a traditional forklift doesn't cut it for the job you need to do. In those situations, you may want to buy a multi-directional forklift for your Northampton project.
A great example is the Combilift multi-directional forklift sale option we have in Northampton area. It can move in multiple directions without limits to provide you with more usability of the equipment. It is ideal for handling situations where you need a solution that isn't so straightforward.
This type of forklift can work as a narrow-aisle, sideloader, or counterbalance. If you are in the market for Combilift multi-directional forklift sales in Northampton, see us at Angus.

Iron-phosphate Forklift Sales in Northampton
Our iron-phosphate forklift sales services in the Northampton area give you electric power with a supercharge. This power option requires far less maintenance than other electric batteries and much less than combustion forklifts. You can spend your time working rather than fixing or maintaining the equipment.
When looking for iron-phosphate forklift sales in Northampton and across Northamptonshire, Angus offers a wide selection. We understand the need for alternative power, especially when you also want to try to maximise your efficiency on the job, and this type of forklift is a perfect choice to buy for your Northampton area project.
They charge fast and provide you with all the functions of other forklifts. The benefits are numerous, which makes an iron-phosphate forklift something worth considering when you need a different option.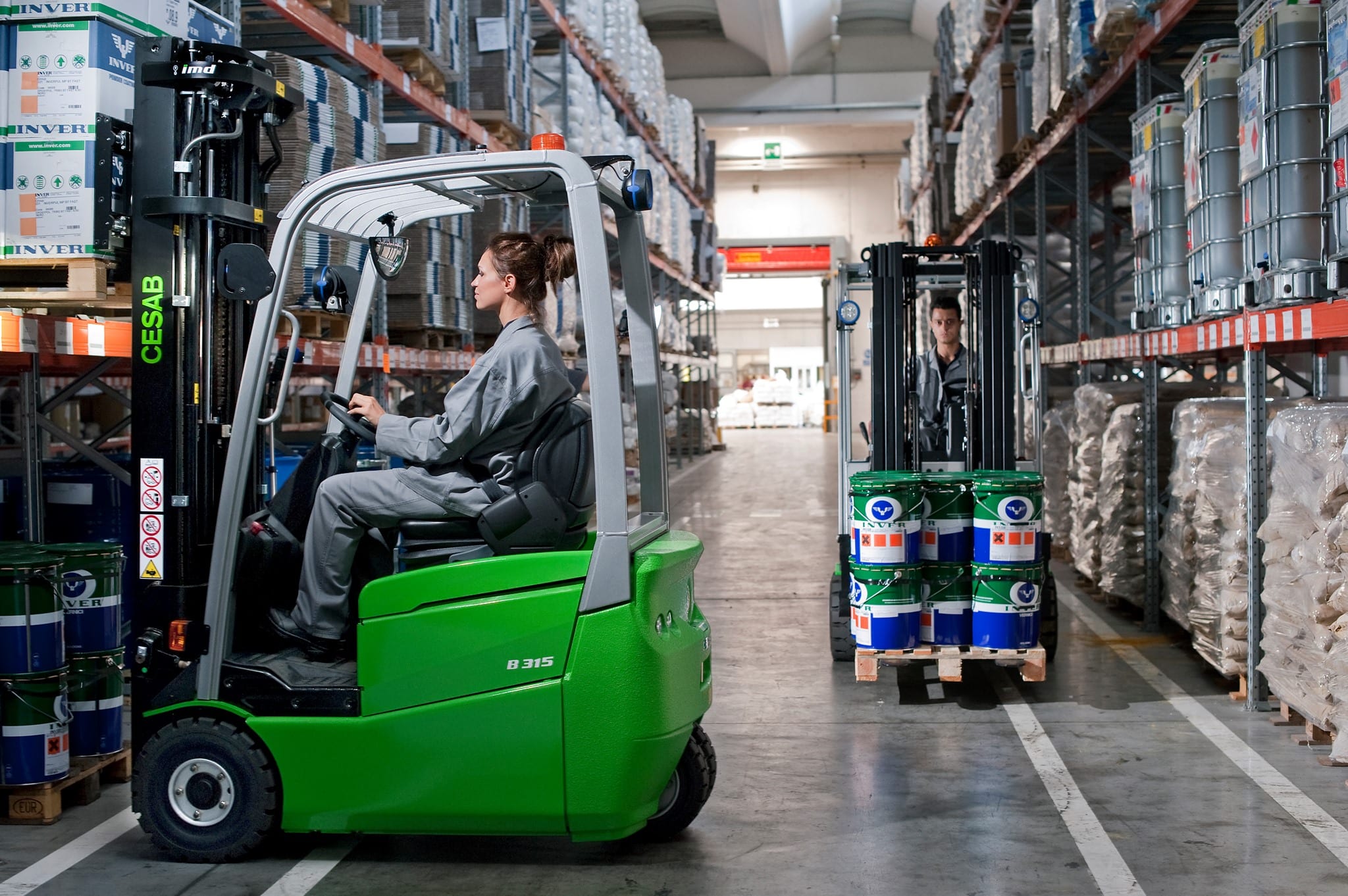 Sideloaders for Sale in Northampton
Do you need a Baumann sideloader lift truck for sale in the Northampton area? Look no more because Angus has them in stock.
A sideloader is a unique design in forklifts. As the name suggests, it loads from the side rather than the front. This provides more opportunities for reach as you can get into a space with the forks.
While it may seem unstable to load only on one side, a sideloader's design keeps it balanced and safe. It lets you work more efficiently when a frontloader just won't do the job. You can find many options in sideloader forklift trucks for sale in Northampton area, from various brands at Angus.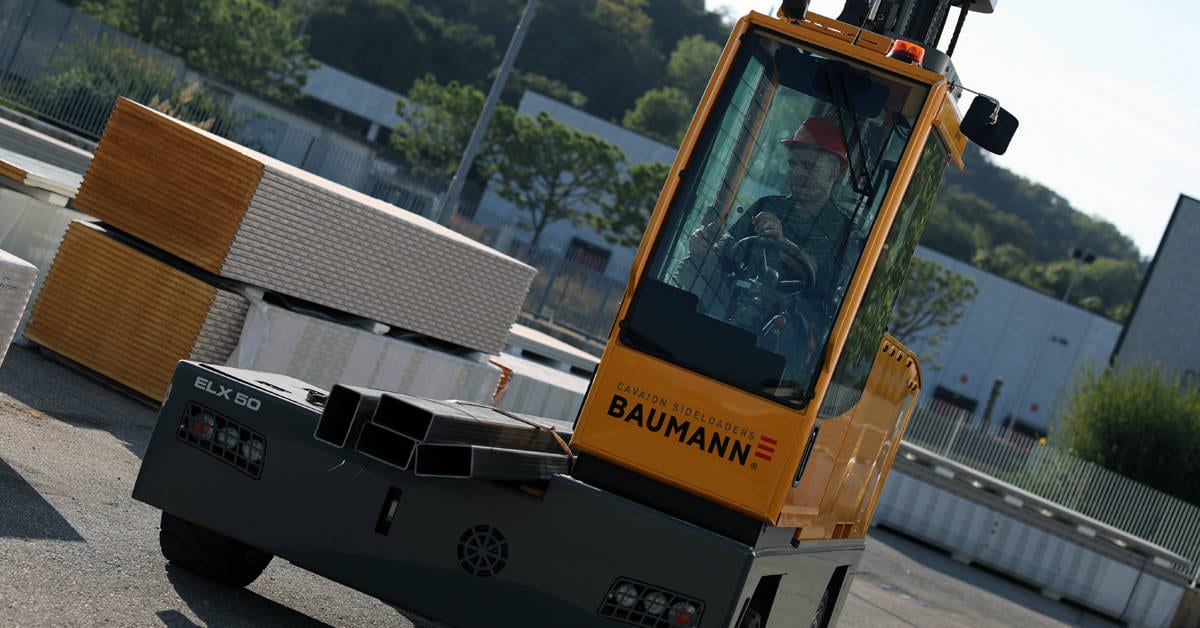 Rough Terrain Fork Trucks for Sale in Northampton
Some forklift needs don't occur in a warehouse with concrete floors or even anywhere with even ground. You may have to work in mud, sludge, hills, and rocks. When that's the case, you need to buy a rough terrain forklift for your Northampton project.
At Angus, we have Manitou rough terrain forklifts sales options in Northampton and across the UK. This brand provides a high-quality and tough-built forklift sale option that can handle less-than-perfect terrain. You can take these forklifts almost anywhere and get the job done.
The large wheels and heavy-duty build enable the forklift to keep moving. Don't let a rough worksite deter you when you can make it work with a rough terrain forklift. These forklift trucks are available for sale at our Northampton location.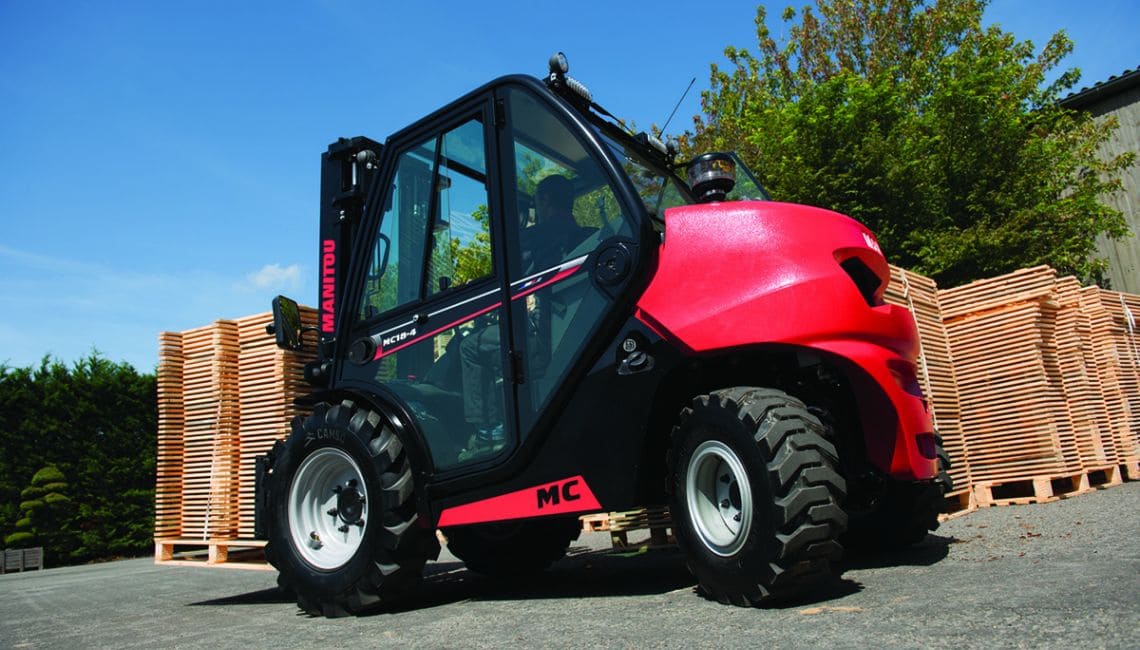 Electric Forklift Sales in Northampton
As an authorized CESAB dealer for Northampton area, we want to provide you with many forklift sales options from the brand. We know that electric forklifts are quickly becoming popular because of their clean and easy operation. So, you can count on us for a CESAB electric forklift for sale in Northampton when you need one.
Electric options provide you with a nice alternative to combustion models that are often dirty, loud, and require more maintenance. If you want to save time and money, it is well worth considering buying electric fork truck models, from your favorite brand, available at our Northampton location.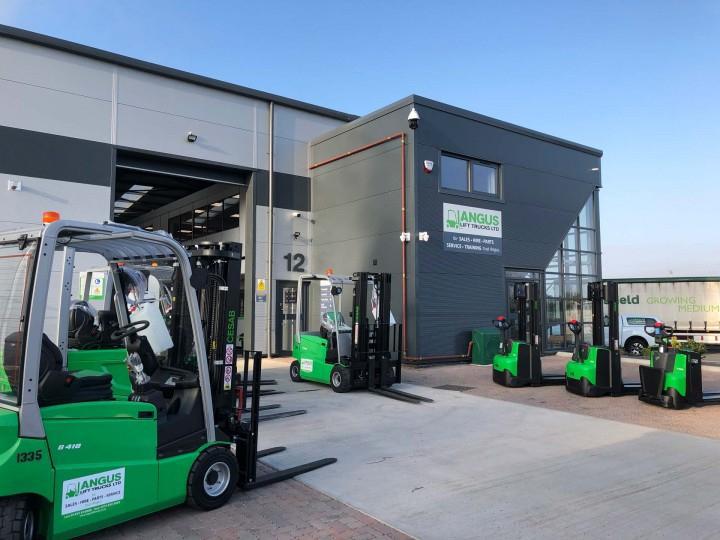 Used Forklifts for Sale in Northampton area
Angus provides an excellent selection of second hand forklift sales options in Northampton and across Northamptonshire, from which you can find something to suit your needs. Our goal is to give you choices from all the top brands, including CESAB, Flexi, Combilift, Baumann, and Manitou. Plus, we have the latest forklift models for sale, as well as the classic options you've grown to love, to ensure we meet your needs in the Northampton area, at all times.
Our Northampton area forklift sales options include brand new equipment if that's what you want, but we also have plenty of used forklifts for sale. When you buy pre-owned forklifts in Northampton, you can save money and get a great deal.
We ensure the forklifts are gently used with no mechanical issues or other defects. So, our used forklifts for sale in Northampton and across the U.K. are almost as pristine as new ones. The best part is that you will save money. You can buy pre-owned forklifts in Northampton area from Angus because we understand budgets can be tight. We want to offer you whatever you need at an affordable price, and offering used forklift sales is the best way we can do that for small and large projects in and around Northampton.
You will not lose out on quality or value with used equipment. It is similar to renting except that you will own the equipment, so you get the most for your money instead of spending money on temporary forklift equipment. It makes financial sense when you need to save on expenses.
If you are still unsure whether it's a good idea to buy used forklifts in Northampton area, then consider this: we always put our customers first. We would never sell something that is not up to our high standards.
Every piece of forklift equipment we sell, including used forklifts, meets our high standards. There really is no risk to buying used from Angus.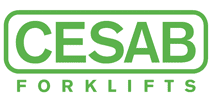 New Forklifts for Sale in Northampton area
If you like cutting-edge technology and the newest fork truck equipment you can get, then we have you covered with our new forklifts sales options in Northampton and across the UK. Our new forklift trucks for sale in Northampton are the best in the industry because at Angus we partner only with high-quality forklift manufacturers.
When you buy a new forklift in Northamptonshire, you should expect to see options, and that is what we provide. You can see new models from the top brand names. We ensure that if there is a new feature on a specific model, we highlight the feature so that you know about it and can make an informed decision.
When it comes to forklift truck sales in Northampton and across Northamptonshire, we want to give you choices. We've carried great equipment from CESAB as an authorized dealer. Our model lines include electric options and traditional selections. We also include various forklift models for different needs, such as the powered stacker truck from CESAB or the brand's reach truck.
We also carry great lines from Manitou, Combilift, Baumann and Flexi to give you a well-rounded selection of forklifts available on sale within the Northampton area, and across the UK. You'll have options in new models, such as the Flexi AC hiLOAD or Combilift Multi-Directional forklifts. Whatever forklift requirement you have, we can fill your order with one of our lines of new forklifts available to buy within the Northampton area.
Keep in mind, too, that when you look for a forklift for sale near me, you will always be able to count on us. We keep our model lines changing to ensure that we always have the latest models to offer. If you want it, we have it; we are a top choice for new forklift buys in Northampton.
Angus pays attention to demand and to what's changing in the field so that we can make sure to choose the equipment that will help make your job easier. Trust us to stock the forklifts you need when you need them.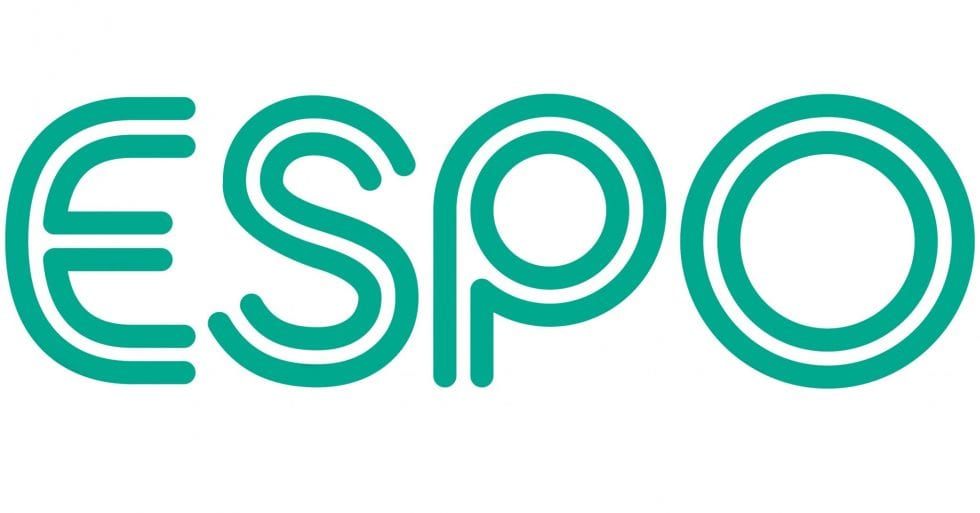 ESPO is a local authority purchasing and distribution consortium, supplying a huge range of workplace products, from food, furniture and hardware to stationery and vehicles, to the education sector and other public and private organisations.

Nylacast is a leading manufacturer of low-weight. low-friction polymers and award-winning solutions for safety-critical applications, with over 530 employees based at six sites around the world. The company's Leicester operation Includes Nylacast Automotive.
Areas We Serve
Angus Lift Trucks has over 35 Years of experience in forklift sales, hire, service & training across Leicestershire, Derbyshire, Northamptonshire, Nottinghamshire, Warwickshire, West Midlands and East Midlands.
Leicestershire
Leicester, Blaby, Charnwood, Harborough, Hinckley, Market Bosworth, Melton Mowbray, Oadby & Wigston
Nottinghamshire
Nottingham, Ashfield, Bassetlaw, Broxtowe, Gedling, Mansfield, Rushcliffe, Newark, to name just a few.
Warwickshire
Warwick, Atherstone, Bedworth, Kenilworth, Leamington Spa, Nuneaton, Rugby, Shipston-on-Stour, Southam, Stratford-upon-Avon, etc.
Birmingham
Digbeth, Erdington, Edgbaston, Harborne, Moseley, Solihull, and many more.
Northamptonshire
Brackley, Corby, Daventry, Desborough, Higham Ferrers, Kettering, Northampton, Rushden, Towcester, Wellingborough, and many more.
Derbyshire
Derby, Matlock, Ripley, Ashbourne, Ilkeston, Swadlincote, Burton-on-Trent, Buxton, Chesterfield, Draycott, to name just a few.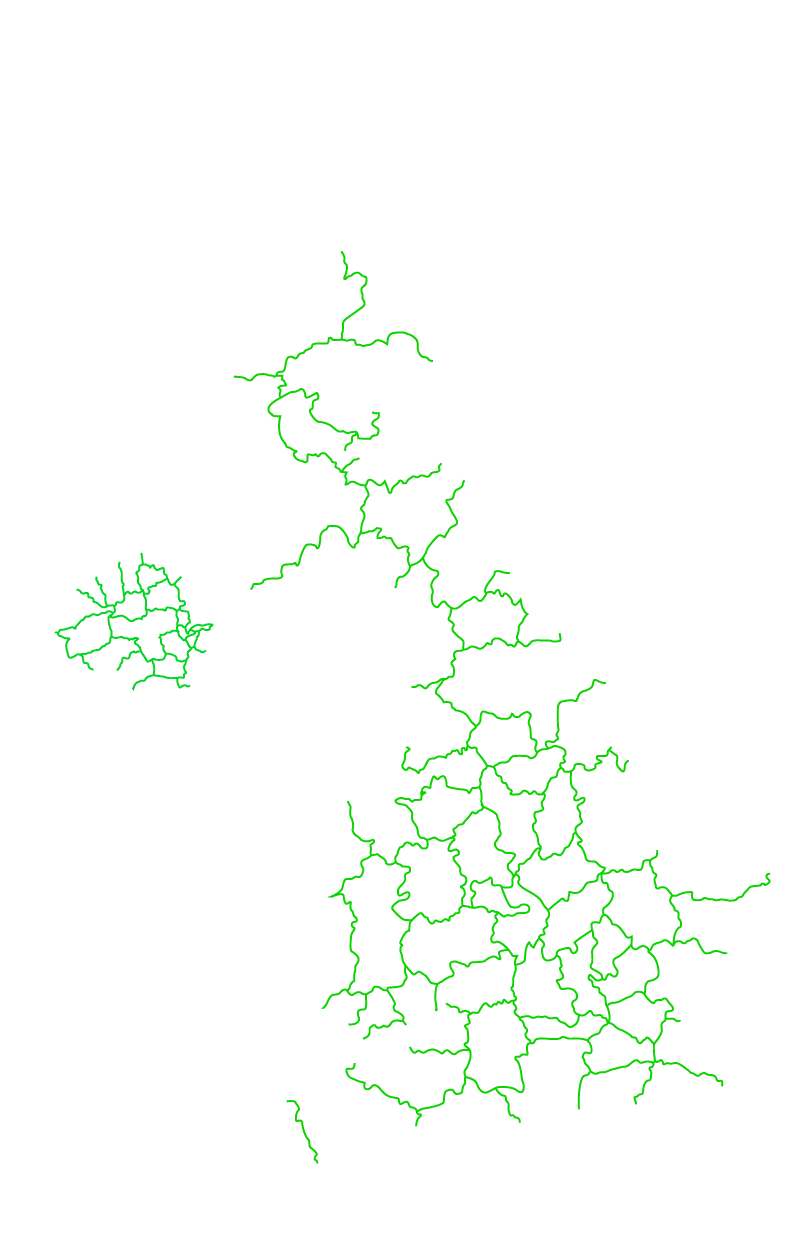 Our Forklift Services in Northamptonshire
In addition to forklift sales in Northampton, and across Northamptonshire we offer the following forklift services:
Whatever your forklift requirements are Angus Lift Trucks has over 35 Years of forklift sales experience in the Northampton area. Call us today to discuss your forklift needs!