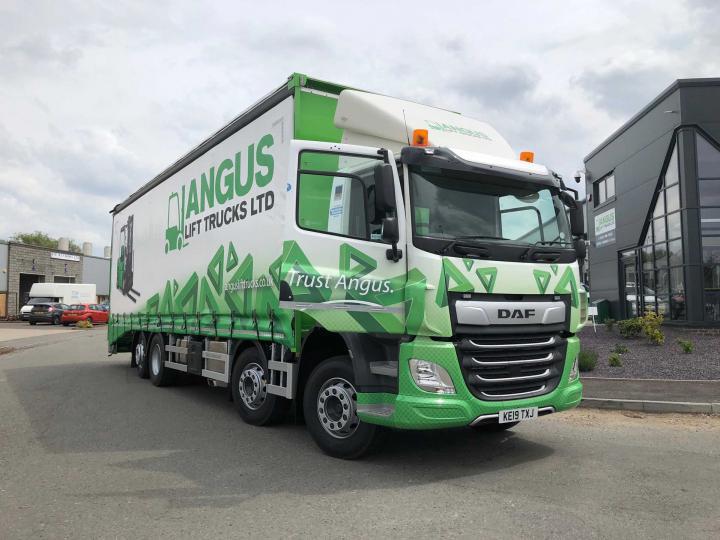 Why Angus Lift Trucks?
Whether you're looking to hire or buy platform equipment, Angus Lift Trucks is the one-stop-shop for cherry picker hire and sales in Northampton, and across Nothamptonshire.
From a short-term or long-term rental to a one-time purchase, Angus Lift Trucks should be your first stop for cherry pickers for sale in Northampton area.
With a wide variety of electric platforms, when you search for "cherry picker hire near me" in Northampton area , you can hire one from £59.00 a week for a smaller lift with an 8-meter height up to £99.00 a week for a larger machine that can reach up to 11.89 meters.
Angus Lift Trucks works with companies from all industries, including New Builds/Renovations, Healthcare, Manufacturers, Public Sectors, Agriculture, Outdoor events, Theatrical and stage staging. 
Short Term Cherry Pickers Hire in Northamptonshire
Angus Lift Trucks offers a wide range of short term cherry picker rental in Northampton, from as little as a single day up to a year (12 months). All of our inventory is available for hire for whatever time frame meets your needs. If you don't see what you need in stock, call, stop by our store or send us an email. Our stock is constantly rotating, and it's hard to keep up with all that we have online.
Many customers prefer to start with a short-term small cherry picker hire in Northampton to test different products. Other people choose to hire and buy boom lifts in Northampton using Angus Lift Trucks due to our reputation, prices, and selection. We also have multiple locations and distribute nationwide.
When you hire a cherry picker or other equipment from Angus Lift Trucks, the price includes any repairs or service issues that may arise while you have the equipment. These stipulations do not cover damage or replacement items like tyres.
If you've tested the product and decide you want one, Angus Lift Trucks offers cherry pickers for sale in Northampton and around, and we always offer our most competitive prices. Or if you need a cherry picker for an ongoing project, consider our long term hire contract.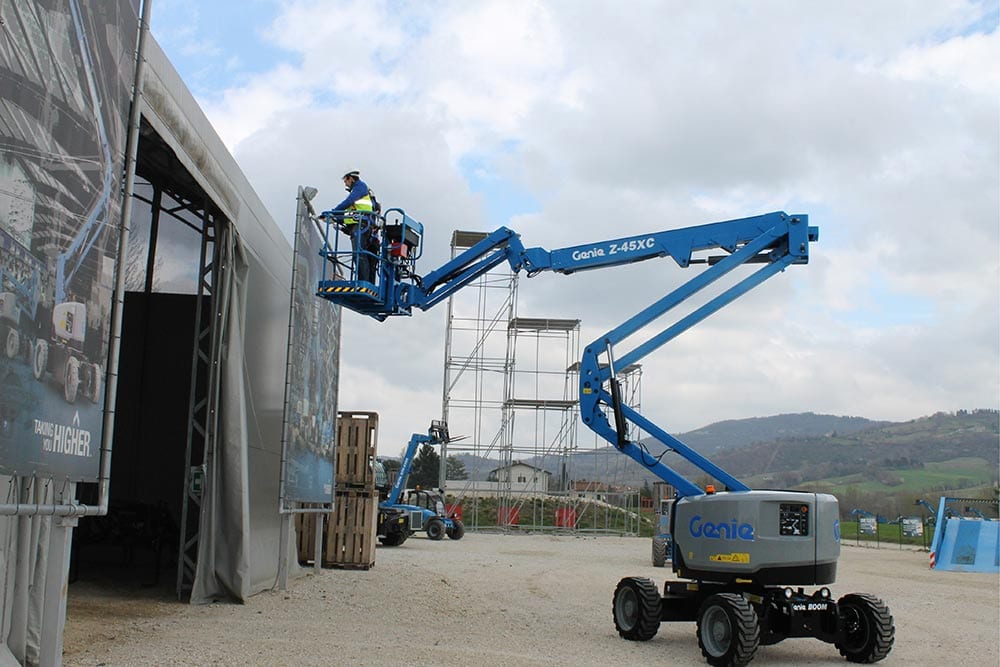 Long Term Boom Lifts Hire in Northampton area
Another feature that encourages clients to consider Angus Lift Trucks is the option to sign up for a long term boom lift hire in Northampton, and across the whole of Northamptonshire. When you arrange a mobile cherry picker rental in Northampton area from Angus, you can choose a timeframe from as short as six months up to as long as seven years.
Location does not matter for a long term hire. All equipment types are available for short or long term hire on a national basis. If there's not a shop near you, you can arrange to have it delivered to you. You pay a reasonable weekly fee for the agreed-upon hire time, depending on the usage allowance.
Your agreement covers any servicing or maintenance the equipment may need during your hire cycle. Many of these repairs and services can happen on-site, reducing the time your machine is out of commission. But major repairs may need to go offsite to one of Angus's fully-equipped shops.
Before you start shopping for cherry pickers for sale in Northampton, browse through the broad offerings of Angus Lift Trucks and see if a short or long term hire would be a better option than a purchase. But don't forget, Angus Lift Trucks has equipment for sale too.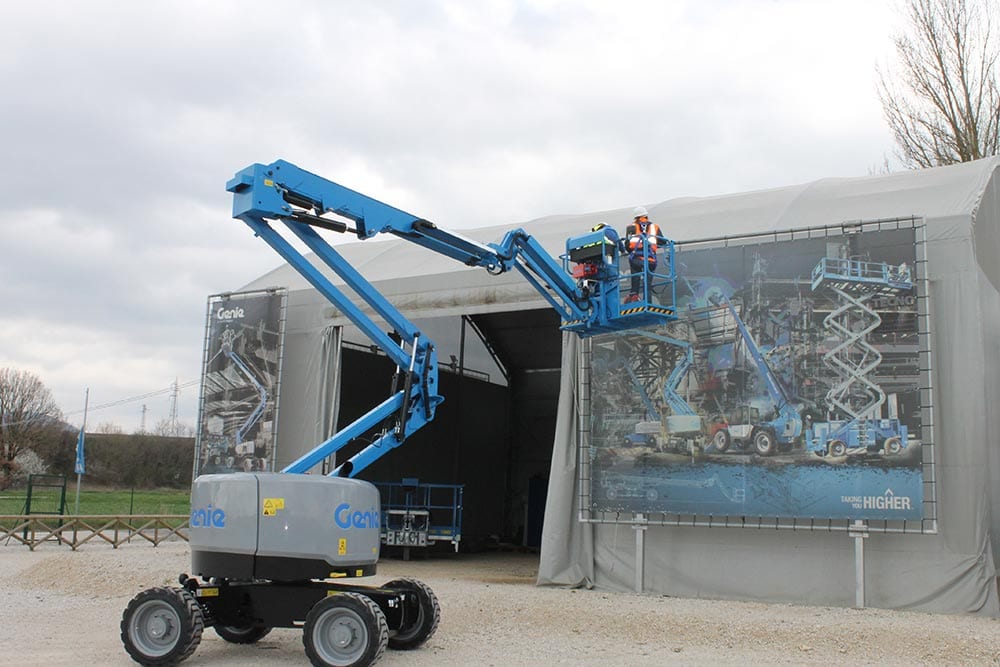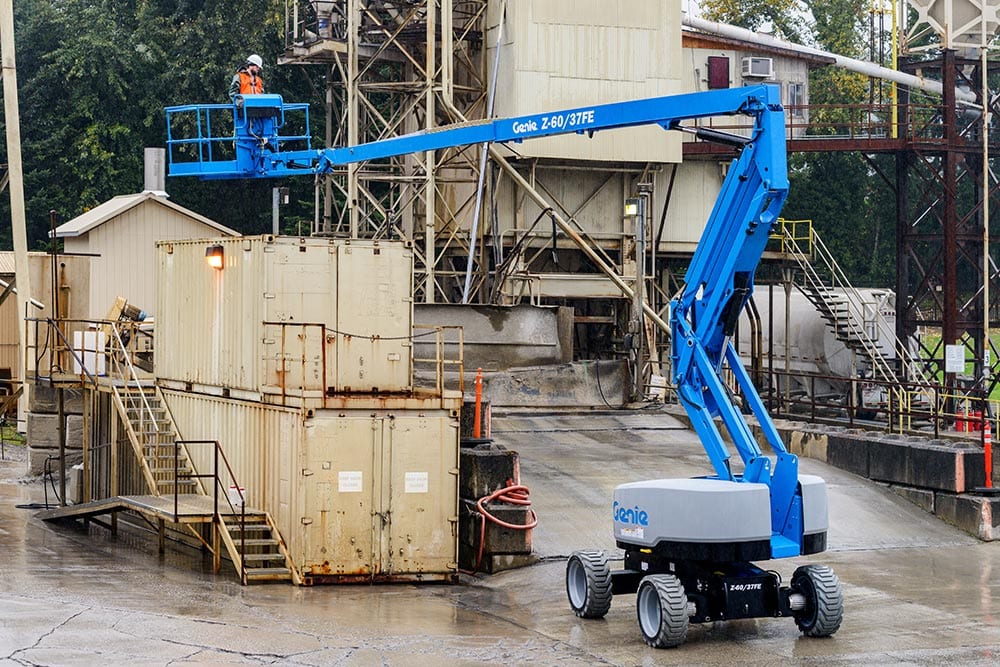 Our Cherry Picker Hire Prices
Cherry picker hire cost in Northampton using Angus Lift Trucks vary widely, depending on the type of equipment, whether you're short-term or long-term leasing or purchasing, and the contract terms.
Cherry picker hire prices can start at £59.00 per week for a smaller access platform and go up to £99.00 a week for an electric access platform that reaches 11.89 meters using a short-term rental range from one day up to twelve months. 
Cherry Pickers for Sale in Northampton area
When you're shopping for cherry pickers for sale in Northamptonshire, you'll come across a lot of options. Given so many choices, you may wonder why you should buy cherry pickers in Northampton from Angus Lift Trucks.
Besides affordable prices, the option to set a contract for short or long-term hire agreements or purchases, and superb customer service, the biggest reason to choose Angus is value.
Angus offers multiple boom lifts for sale in Northampton, both new and used. The wide range of options includes diesel, LPG, or electric operating systems for counterbalance forklift trucks, stacker trucks, pallet trucks, warehouse equipment, and reach trucks.
And best of all, Angus offers multiple flexible finance options and payment schedules. No matter your budget, payment preferences, or financing abilities, Angus wants to work with you; we'll find a way to get you approved.
Angus is an approved distribution centre for CESAB handling equipment and forklifts, and we carry a wide variety of models, sizes, and styles. Leasing or buying cherry pickers and other materials handling equipment from us allows you to have a name-brand product without the cost of buying direct.
Regardless of if you need a forklift, truck, boom platforms, cherry pickers, or scissor lifts across Northamptonshire, you're sure to find great deals by shopping or hiring from Angus Lift Trucks. Be sure to take advantage of all we have in stock by talking with a representative over the phone or in the store. We have a revolving stock of stuff coming in and out.
We deliver nationwide, so your location won't affect the lease or sale of cherry pickers equipment in Northampton area. Browse our inventory online or give us a call. We can help you find a satisfactory solution that allows you to be the proud owner (leasee) of a new or used cherry picker, forklift, or truck.
After Sales Support
When comparing the different cherry picker sales in Northampton, you'll want to consider what type of support you get once your sale is complete. Many companies do not offer advanced support for sales and may charge fees for routine maintenance or repairs for hires.
Angus doesn't cut you off when you walk out the door. We employ a full staff of experienced technicians to assist customers on-site when equipment needs maintaining or repairing.
If the technician can't complete the work on-site, we have multiple workshops to fix your machine. Available repair locations include shops in Ilkeston, Leicestershire, and Hinckley.
Regular maintenance and repairs are part of the agreement when you hire or purchase a cherry picker from Angus. You'll get full care for your equipment for as long as your boom lift hire agreement outlines. It's time to stop looking at boom lifts for sale in Northampton, UK, and pick Angus Lift Trucks.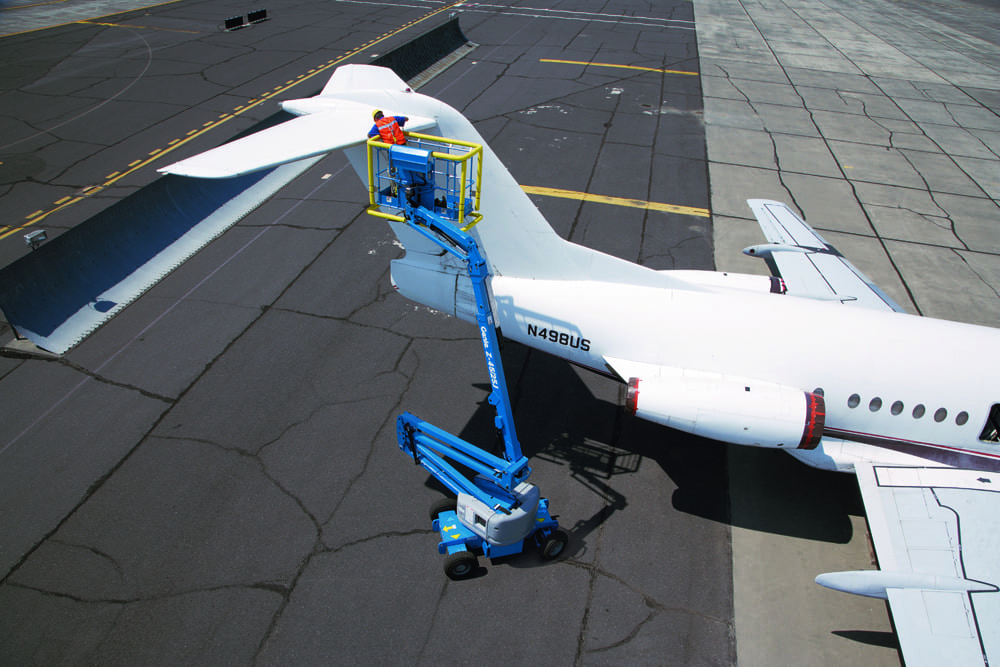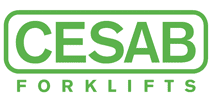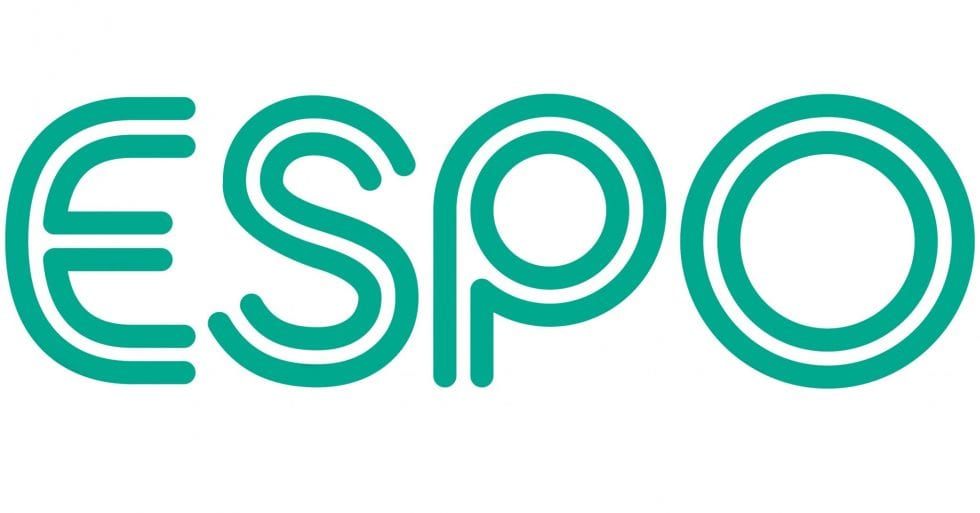 ESPO is a local authority purchasing and distribution consortium, supplying a huge range of workplace products, from food, furniture and hardware to stationery and vehicles, to the education sector and other public and private organisations.

Nylacast is a leading manufacturer of low-weight. low-friction polymers and award-winning solutions for safety-critical applications, with over 530 employees based at six sites around the world. The company's Leicester operation Includes Nylacast Automotive.
Areas We Serve
Angus Lift Trucks has over 35 Years of experience in forklift sales, hire, service & training across Leicestershire, Derbyshire, Northamptonshire, Nottinghamshire, Warwickshire, West Midlands and East Midlands.
Leicestershire
Leicester, Blaby, Charnwood, Harborough, Hinckley, Market Bosworth, Melton Mowbray, Oadby & Wigston
Nottinghamshire
Nottingham, Ashfield, Bassetlaw, Broxtowe, Gedling, Mansfield, Rushcliffe, Newark, to name just a few.
Warwickshire
Warwick, Atherstone, Bedworth, Kenilworth, Leamington Spa, Nuneaton, Rugby, Shipston-on-Stour, Southam, Stratford-upon-Avon, etc.
Birmingham
Digbeth, Erdington, Edgbaston, Harborne, Moseley, Solihull, and many more.
Northamptonshire
Brackley, Corby, Daventry, Desborough, Higham Ferrers, Kettering, Northampton, Rushden, Towcester, Wellingborough, and many more.
Derbyshire
Derby, Matlock, Ripley, Ashbourne, Ilkeston, Swadlincote, Burton-on-Trent, Buxton, Chesterfield, Draycott, to name just a few.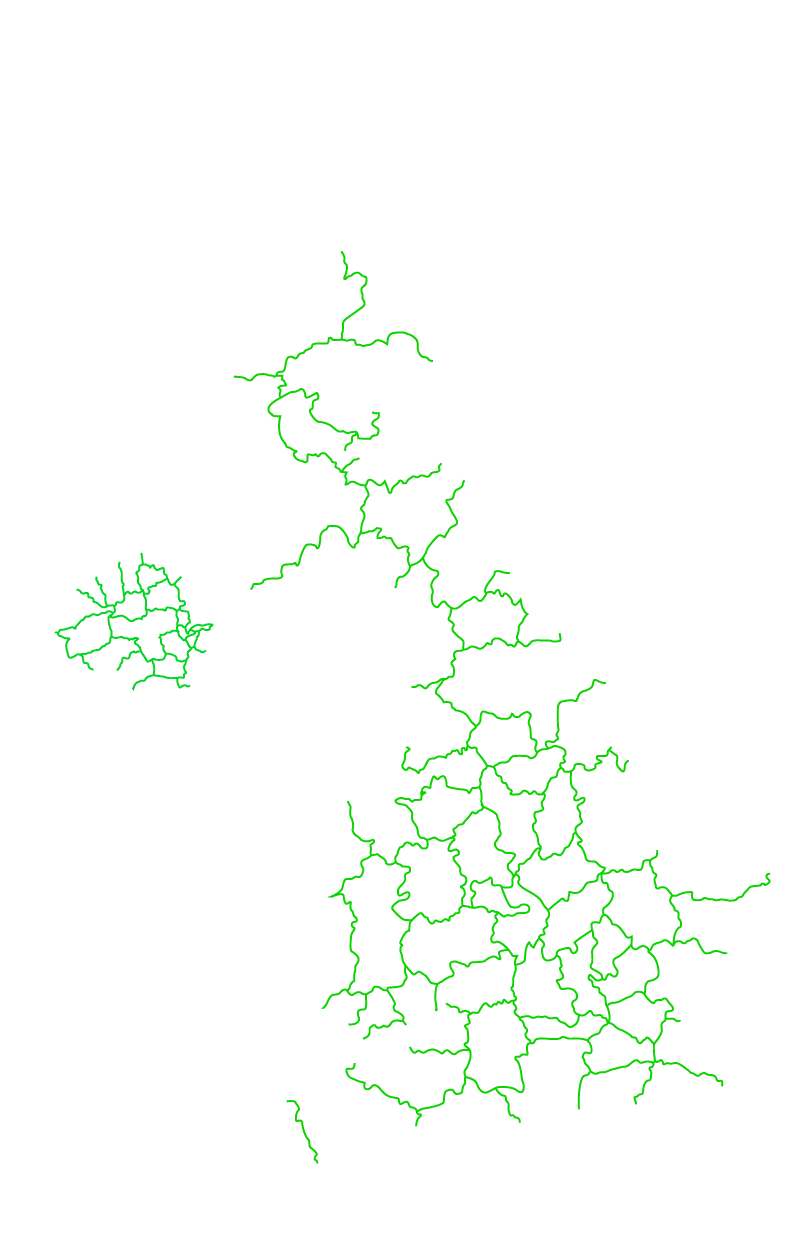 Our Forklift Services in Northamptonshire
In addition to cherry pickers sales & hire we offer the following forklift services in Northamptonshire:
When you buy or rent a cherry picker from Angus Lift Trucks, you are getting the support and protection of a team of fully equipped mobile engineers who conduct repairs and services for your on-site Northampton area equipment, or off-site too. And if forklift training is what you are looking for, we offer that too.
In addition to cherry picker training, our boom lifts are available for hire and purchase across East Midlands, West Midlands, Leicestershire, Northamptonshire, Nottinghamshire, Birmingham, Warwick, and Derby.