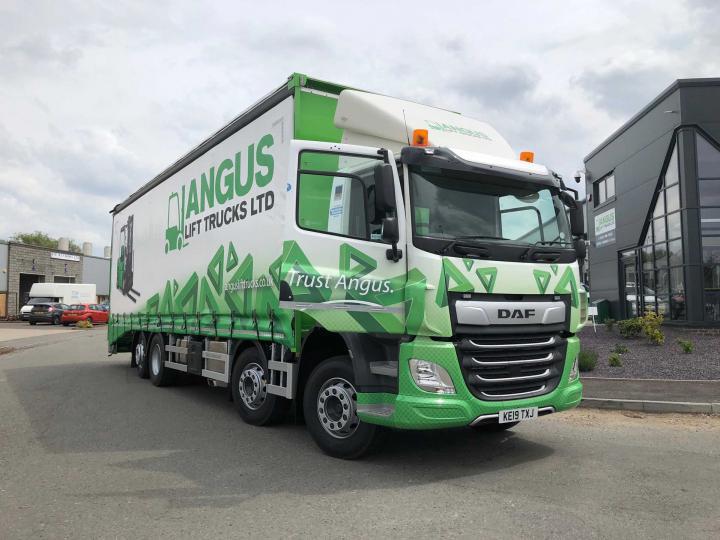 Why Angus Lift Trucks?
Are you looking for cherry picker hire and sales in Leicester, and across Leicestershire? If so, look no further than Angus Lift Trucks. Our team has the expertise and experience to meet your cherry picker needs in Leicestershire faster than any other company, whether you are looking for cherry picker rentals or sales.
Rather than searching online for cherry picker hire near me, go straight to Angus Lift Trucks. We offer only the best cherry pickers for sale in the Leicester area, and we pride ourselves on the safety and reliability of all forklifts we sell, hire, or train on.
At Angus Lift Trucks, we provide top-of-the-line cherry pickers and the best quality service. Whether you hope to purchase or hire a cherry picker for short-term or long-term use within the Leicestershire area, you needn't worry about your machine's dependability. That is because we support our cherry pickers with the best after-sale maintenance, and our cherry picker hire service includes service and repairs.
Short Term Cherry Pickers Hire in Leicestershire
When it comes to short term cherry picker hire in Leicester and across Leicestershire, Angus Lift Trucks is simply the best placed to cater to your forklift needs. We offer the widest range of cherry pickers from all of the top manufacturers. We pair those high-performance cherry pickers with our experienced engineers. So regardless of your field or your intended use of our cherry pickers, you can be sure that you are getting the best cherry picker equipment rental in the Leicestershire area along with the best forklift service and customer support.
Unlike with other cherry picker companies in the area, you won't feel limited by a short supply with Angus Lift Trucks. Instead, you can choose from our supply, a large or small cherry picker for hire in Leicester and across Leicestershire. And if a cherry picker is not what you need, don't worry. We also offer scissor lifts and allow you to hire and buy boom lifts in and around Leicester.
We know that the cherry pickers we offer for hire within the Leicestershire area are the most performant around, and we are sure that you will feel the same way. If that ends up being the case, you can opt for a longer-term rental or take advantage of the fact that we have cherry pickers for sale in Leicester, and throughout Leicestershire as well. Regardless of your preference, we are ready to supply you with a reliable cherry picker that gets the job done.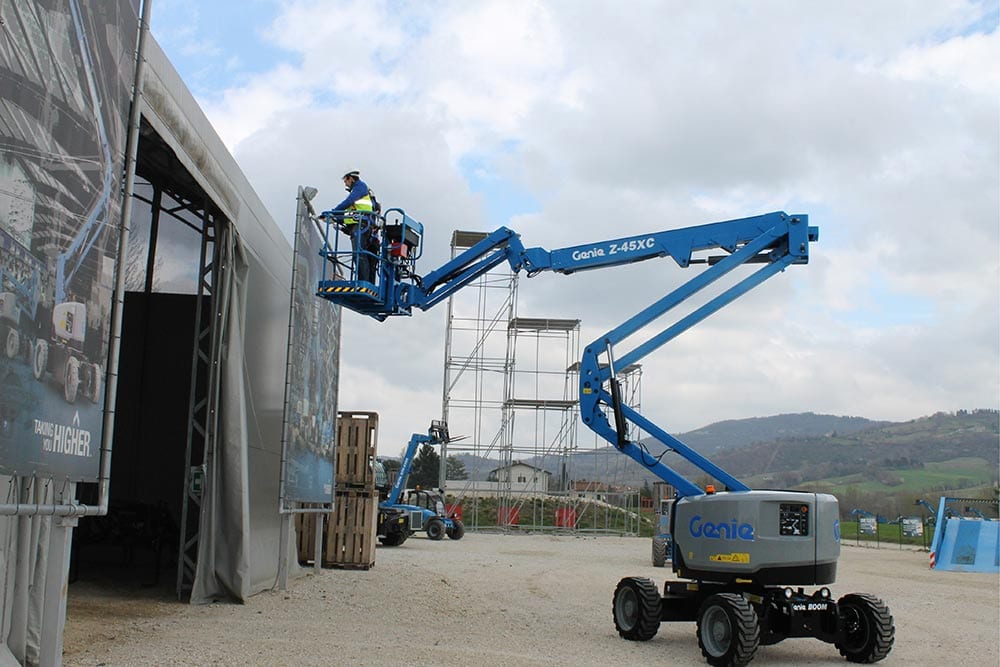 Long Term Boom Lifts Hire in Leicester area
For some jobs, a short term rental is not enough. We recognize that that is the case, which is why we are very flexible with our boom lift rentals in Leicester, and across Leicestershire. Instead of limiting you to a minimal time frame, we offer some control over how long you use our machines. Along with our flexible payment plans and affordable prices, we provide long term boom lift hire in Leicester, and across Leicestershire.
In some instances, your job may call for a lift with more mobility. That is why we are proud to also offer mobile cherry picker rentals to those in the Leicester area as well. With a long term hire, you can have a bit more peace of mind during your rental period. While some rental companies force you to use their cherry pickers in a restricted period, we don't. The benefit here is that the ample time means no one needs to rush their work for fear of running out of rental time. In the absence of such haste, you can know that your project will follow the correct procedures.
After a long term rental, many of our customers are thrilled with our cherry pickers and choose to explore our cherry pickers for sale in Leicester, and within Leicestershire. If you are in that group, take a look at the prices we have to offer.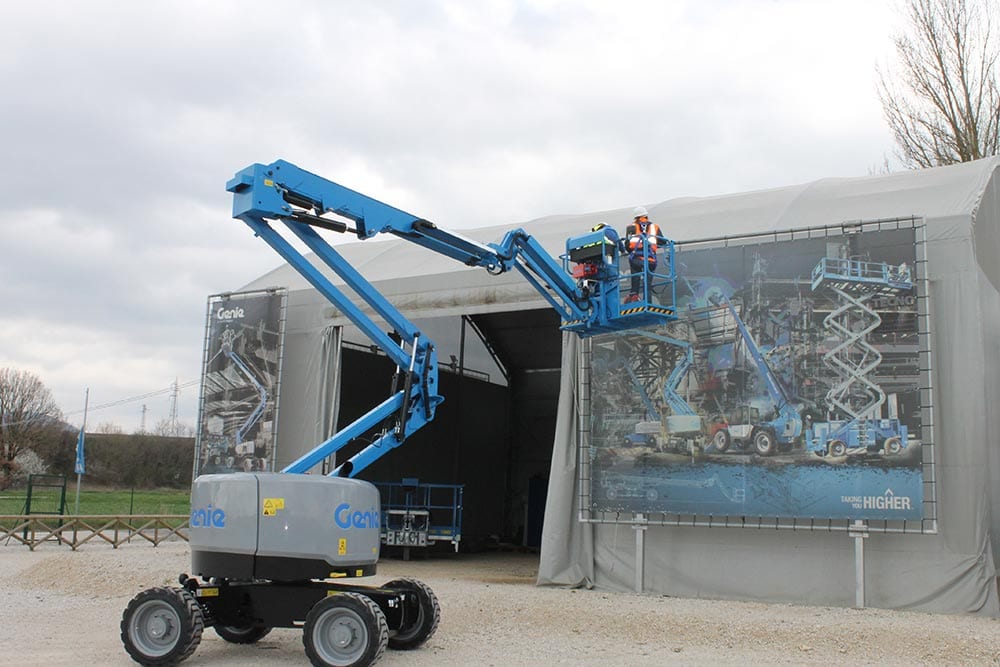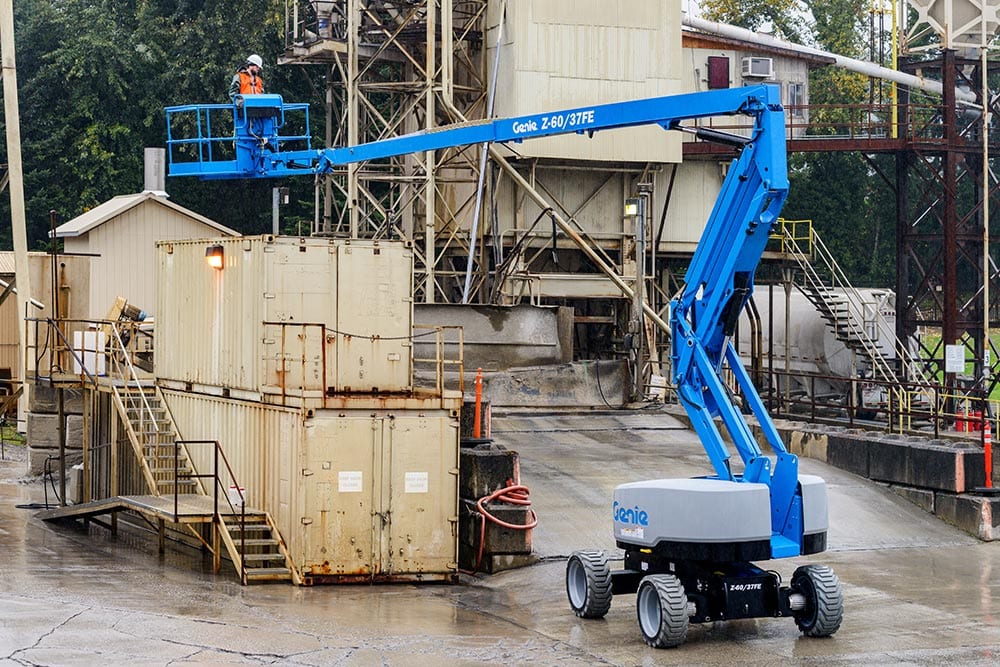 Our Cherry Picker Hire Prices
You no longer need to guess about cherry picker hire cost in Leicester, and across Leicestershire. We are confident that we have fair rates, which is why we can be upfront about our cherry picker hire prices.
Our short term rentals last anywhere from one day to 12 months. Our long term rentals can last from one to seven years with full maintenance support.
We currently offer 1,503kg, 2002kg, and 3269kg electric lifts. Those come at rates of 59, 69, and 99 pounds per week, respectively.
Cherry Pickers for Sale in Leicester area
If you are like most of our customers, a short term or long term cherry picker rental will convince you of our company's quality and dependability and the brands we offer. After all, our new facility in the heart of the country allows us to ship our equipment immediately across all of the UK.
Since we now control our own transportation, we can reach a broader group of customers than ever before. That means that you can not only buy cherry pickers in Leicester and across Leicestershire from us. You can also find cherry pickers for sale anywhere in the UK.
If you are in the market for a cherry picker, we respect the fact that you likely have some knowledge about what makes a good one. That is why we don't waste time trying to sell you a low-grade machine. Instead, we have the leading brands, like Genie, in stock and ready for you to buy.
We are also aware that a cherry picker is a big investment for anyone. With that in mind, we have worked tirelessly to develop strong relationships with the best lending groups like Investec Leasing Solutions. With their help, we are happy to give you the chance to utilize a competitive financial package for your cherry picker purchase in Leicester, and across Leicestershire.
But no matter how you choose to cover the cost of your machinery, we are sure that you will leave satisfied and enjoy a lifetime of reliable use for any of your projects. Just remember that if you or someone you know are looking for the best cherry pickers and scissor lifts for sale in Leicester, Agnus Lift Trucks is the place to go. Not only do we sell fantastic forklift equipment and access platforms in Leicestershire. We are happy to offer continued support as well.
After Sales Support
Nothing is more frustrating than spending a large amount on a new piece of equipment only to find that it has malfunctioned. What is even worse is when the company that sold it to you does not stand by their sale.
When it comes to cherry picker sales in Leicester and across Leicestershire, Angus Lift Trucks not only gives the best customer experience, we offer after-sales support too. Our professional engineers are ready to service any issue with your machine. Best of all, we have the fastest service you can find anywhere. Whatever your issue may be, we aim to arrive within four hours of your call ready to solve your problem.
Finding the best boom lifts for sale in Leicester, UK, is easier than ever. Buy your cherry pickers from Angus Lift Trucks and enjoy the greatest ongoing support you can expect. Contact us if you have any questions, and we will be happy to help!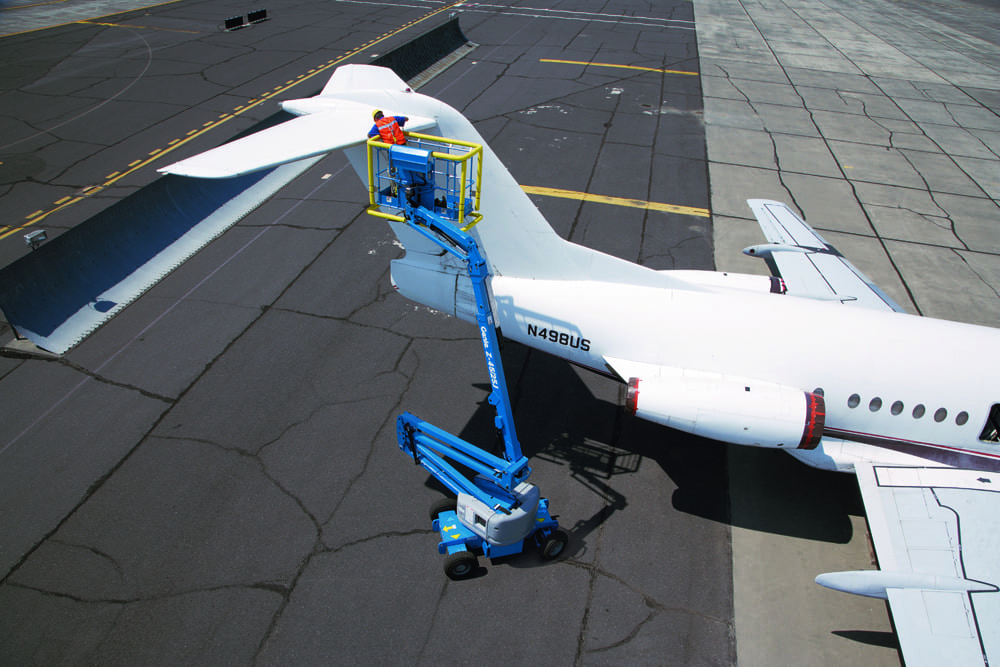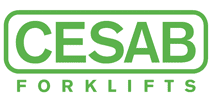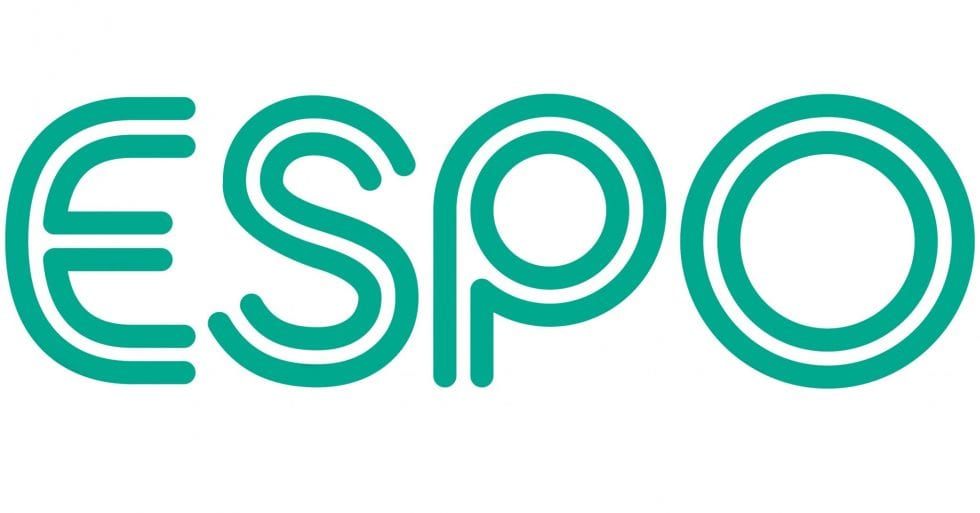 ESPO is a local authority purchasing and distribution consortium, supplying a huge range of workplace products, from food, furniture and hardware to stationery and vehicles, to the education sector and other public and private organisations.

Nylacast is a leading manufacturer of low-weight. low-friction polymers and award-winning solutions for safety-critical applications, with over 530 employees based at six sites around the world. The company's Leicester operation Includes Nylacast Automotive.
Areas We Serve
Angus Lift Trucks has over 35 Years of experience in forklift sales, hire, service & training across Leicestershire, Derbyshire, Northamptonshire, Nottinghamshire, Warwickshire, West Midlands and East Midlands.
Leicestershire
Leicester, Blaby, Charnwood, Harborough, Hinckley, Market Bosworth, Melton Mowbray, Oadby & Wigston
Nottinghamshire
Nottingham, Ashfield, Bassetlaw, Broxtowe, Gedling, Mansfield, Rushcliffe, Newark, to name just a few.
Warwickshire
Warwick, Atherstone, Bedworth, Kenilworth, Leamington Spa, Nuneaton, Rugby, Shipston-on-Stour, Southam, Stratford-upon-Avon, etc.
Birmingham
Digbeth, Erdington, Edgbaston, Harborne, Moseley, Solihull, and many more.
Northamptonshire
Brackley, Corby, Daventry, Desborough, Higham Ferrers, Kettering, Northampton, Rushden, Towcester, Wellingborough, and many more.
Derbyshire
Derby, Matlock, Ripley, Ashbourne, Ilkeston, Swadlincote, Burton-on-Trent, Buxton, Chesterfield, Draycott, to name just a few.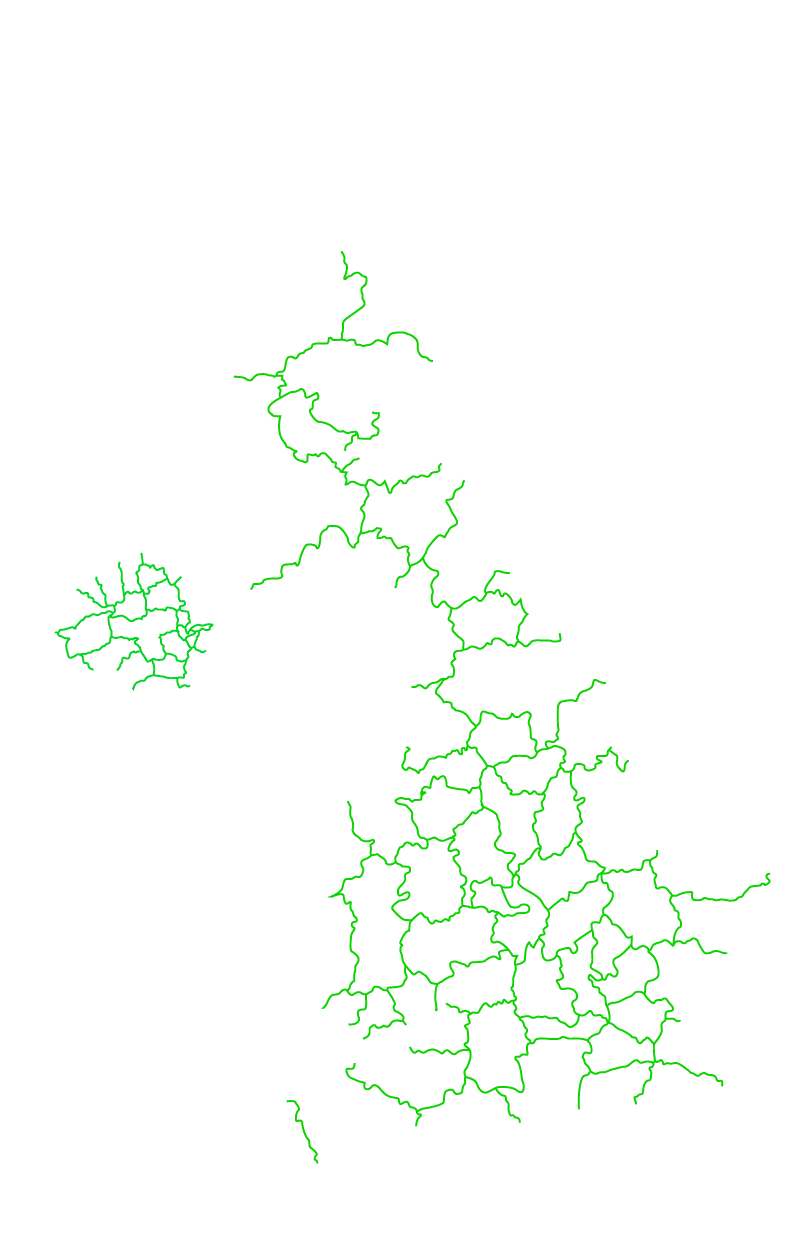 Our Forklift Services in Leicestershire
In addition to cherry pickers sales & hire we offer the following forklift services in Leicestershire: