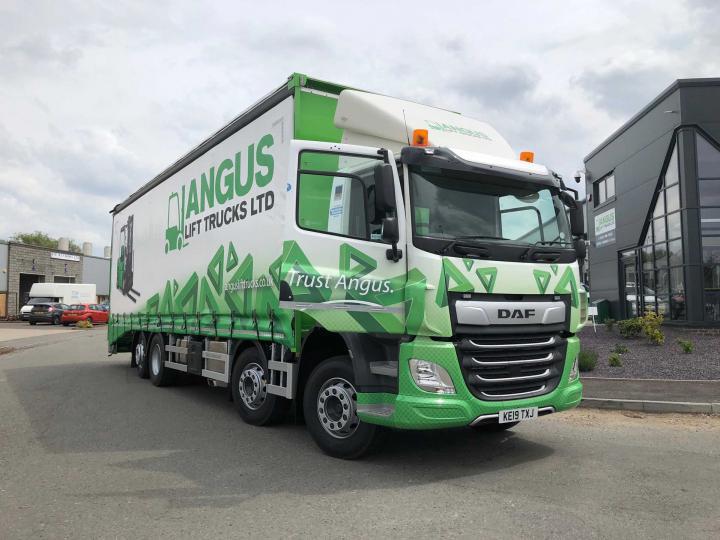 Why Angus Lift Trucks?
Hiring forklifts for your Leicester business and project needs can be a tricky dilemma. In fact, most often the choice comes down to purchasing or renting your forklift units. If you are looking for forklift hire in Leicester and across Leicestershire with immediate availability, Angus Lift Trucks has all of your machinery requirements handled, including training and maintenance.
We have an extensive range of equipment to suit any forklift hire requirement right in the heart of Leicester. By providing our own in-house transport service, you are sure to get the quickest delivery possible on your forklift equipment.
If you need a forklift equipment rental in Leicester area, as well as across the East and West Midlands, do get in touch with our friendly and professional team at Angus Lift Trucks.
Our Forklift Rental Range
We have a diverse range of forklifts for hire in the UK including LPG, diesel, and electric counterbalance forklift trucks, pallet trucks, stacker trucks and reach trucks, to name just a few.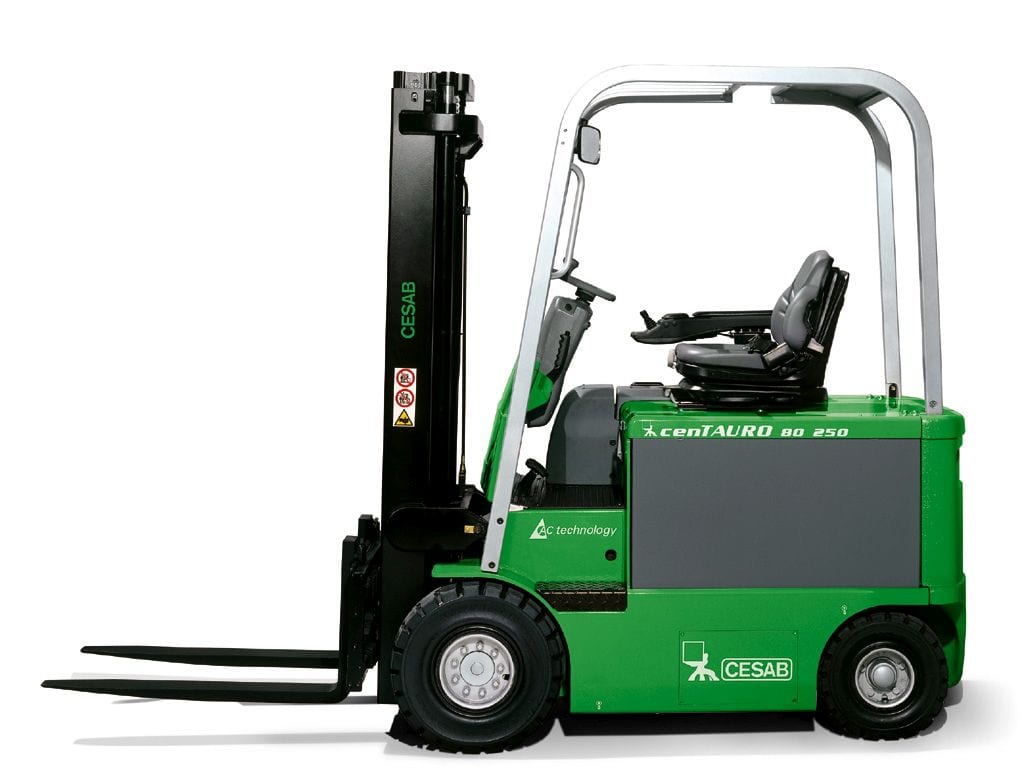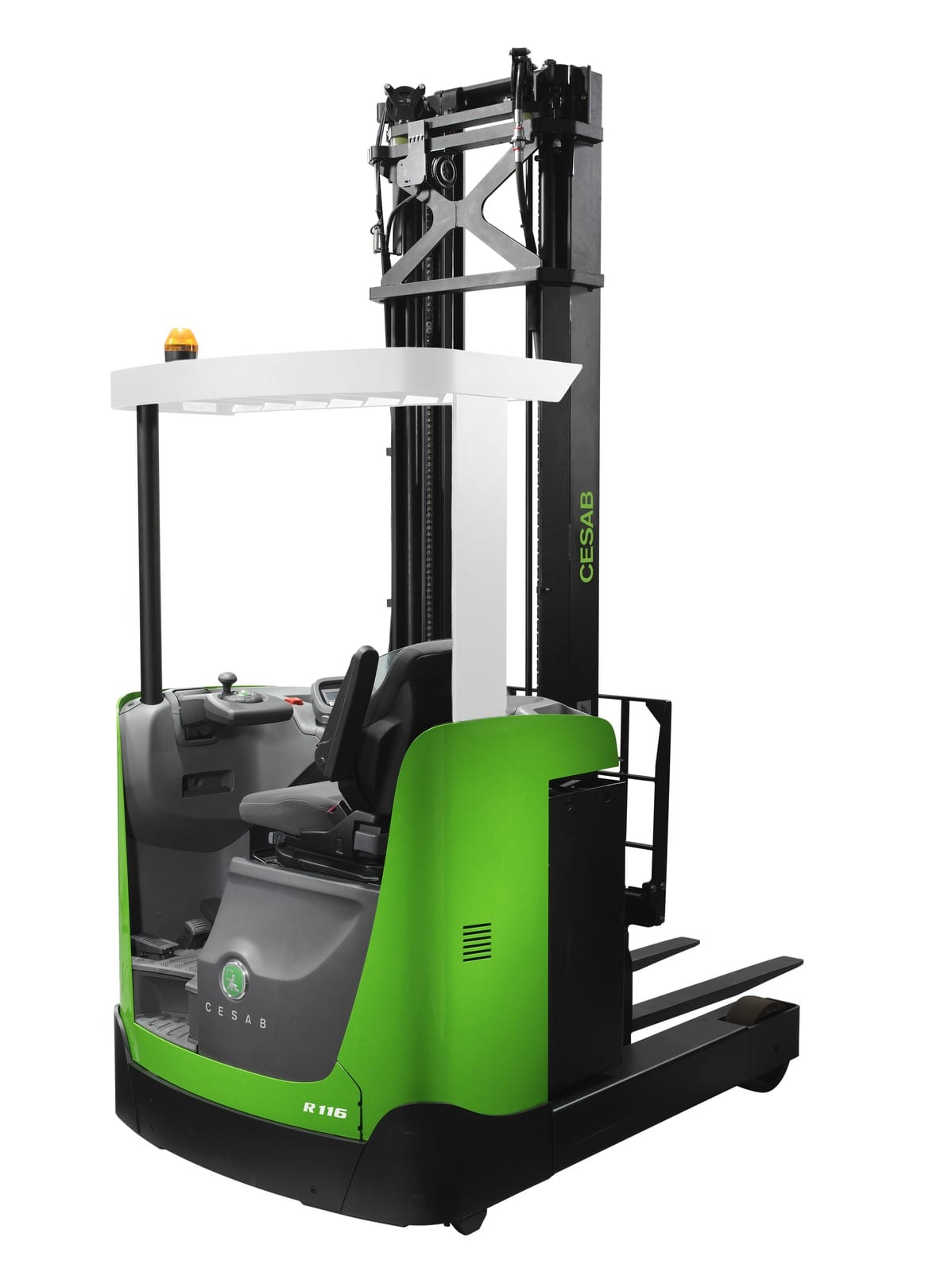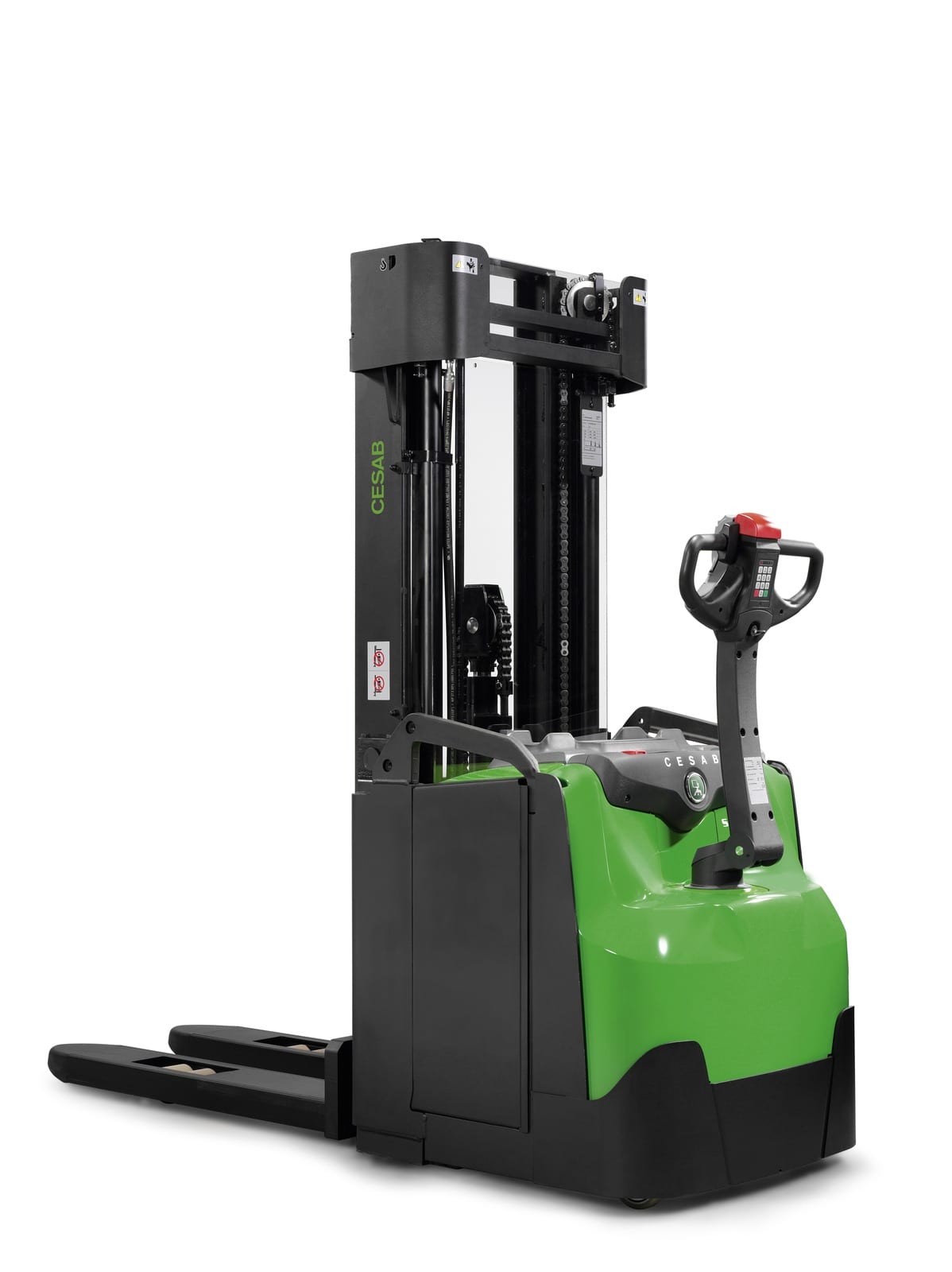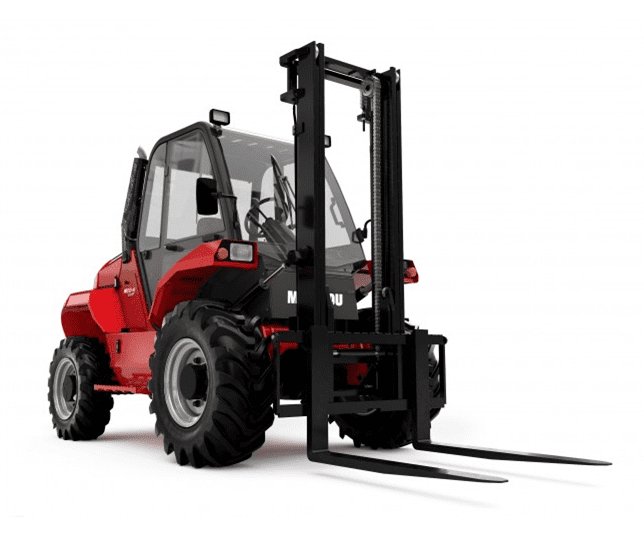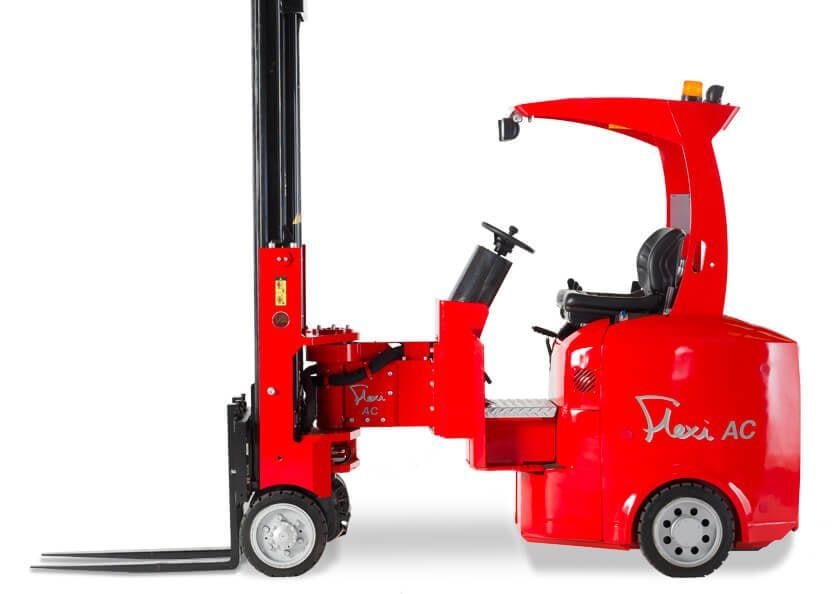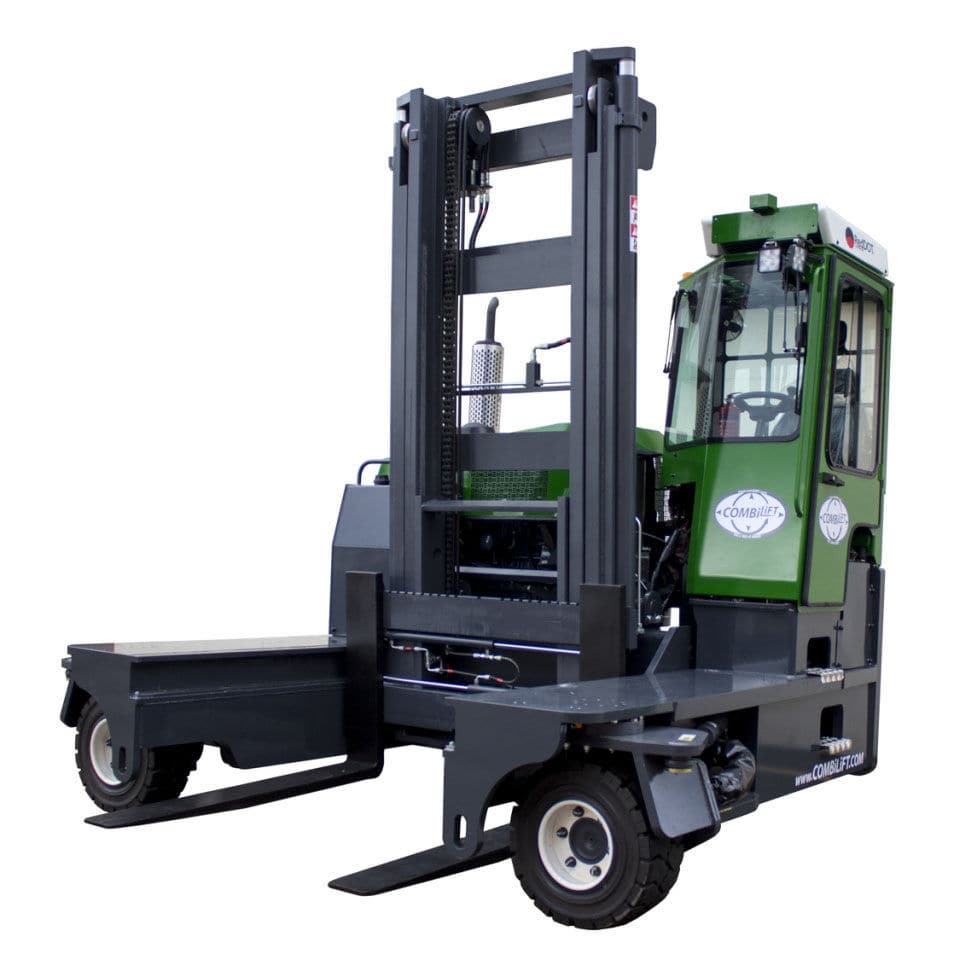 Multi Directional Forklifts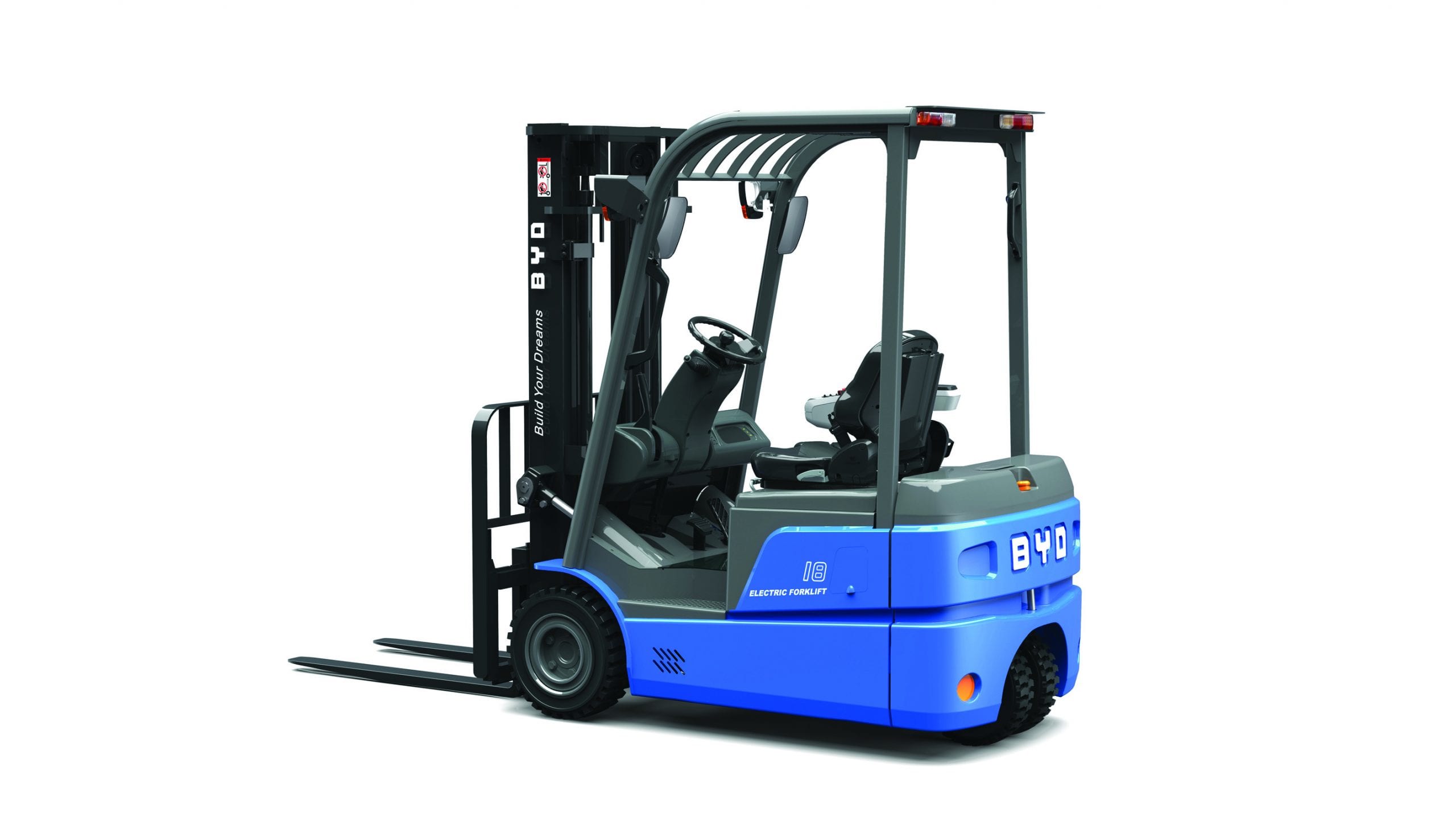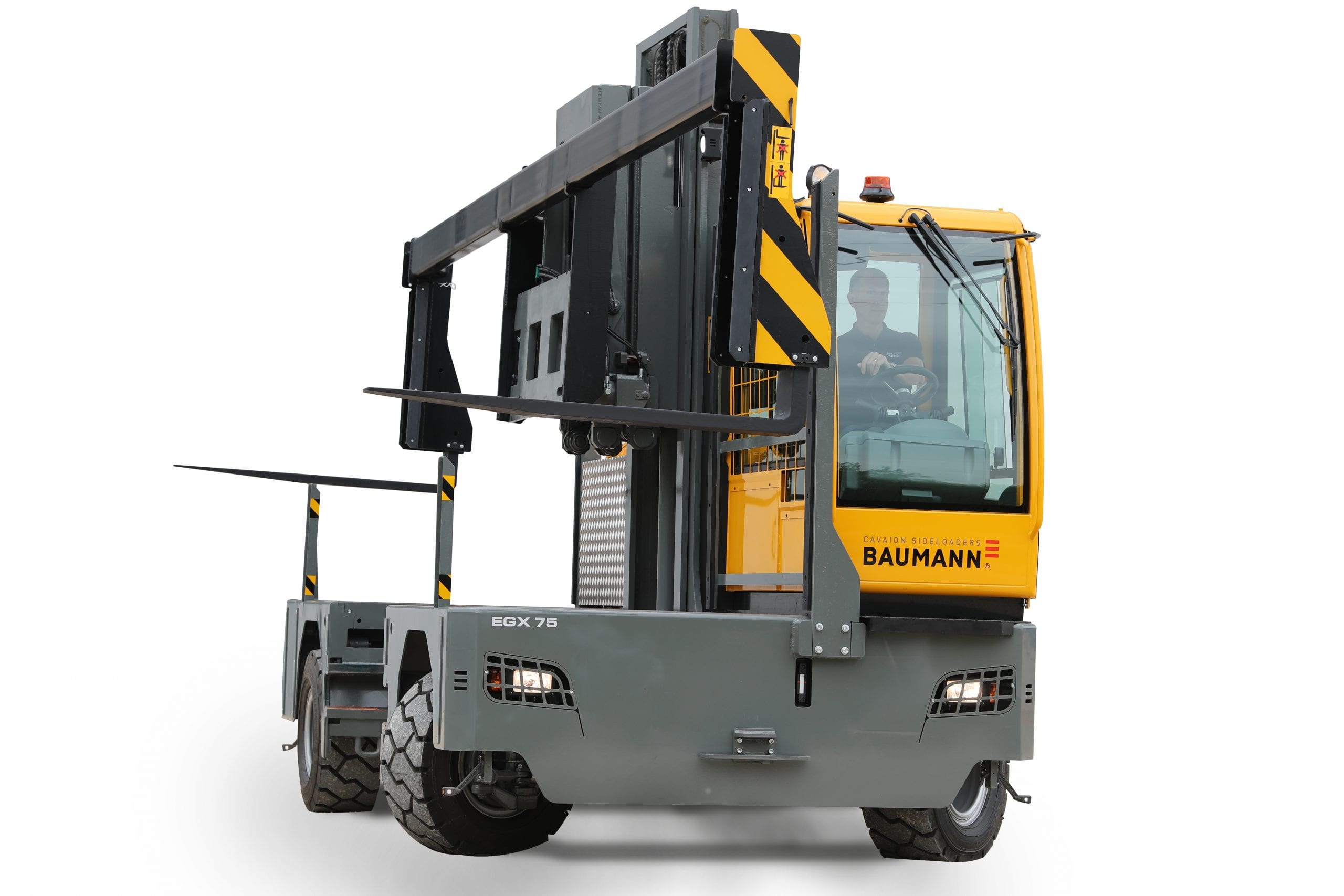 Short Term Forklift Hire in Leicestershire
If you are looking for a short-term forklift hire Leicester and across Leicestershire, Angus Lift Trucks can be the perfect answer. If you are enquiring for one day forklift rental only, or anytime up to a 12-day term, Angus Lift Trucks has options to suit most business needs within the Leicester area, including a variety of access platforms equipment. Having flexible solutions in a forklift hire has many advantages and benefits.
Hiring a forklift for the short term for your Leicester area project can save your company time and money. There is no need for upfront purchasing costs for a forklift that is not being used regularly. When you rent a temporary forklift for your Leicester area project, you do not need to worry about regular maintenance or storage when not in use. For many businesses across the UK, forklifts are only beneficial at limited times during the year. If you are looking for a 24h forklift rental in Leicester and across Leicestershire to aid your company during annual inventory or have other strategic periods go smoothly, talk to Angus Lift Trucks.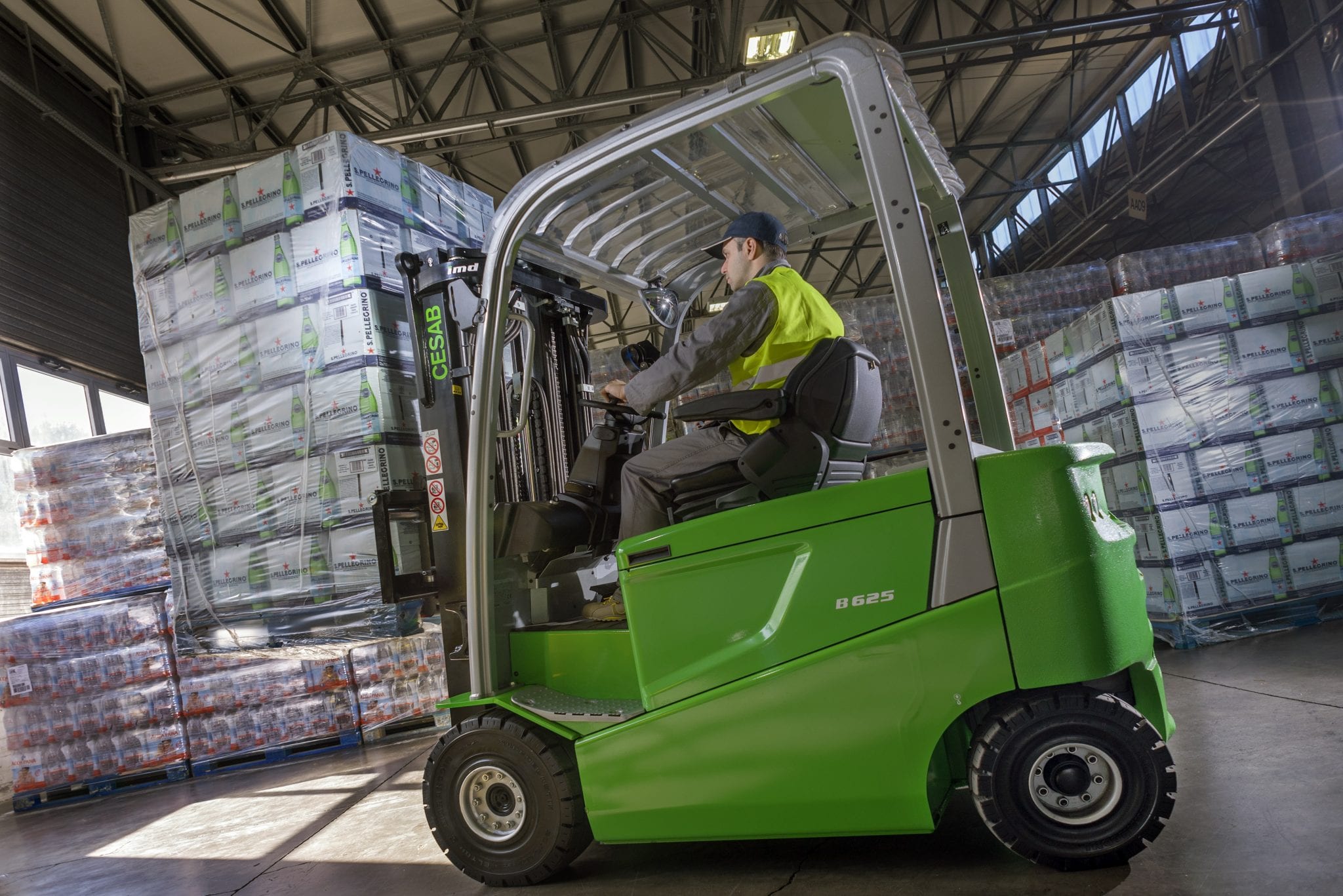 Long Term Forklift Rental in Leicester area
If you require a long term forklift hire Leicester area for business upgrades or renovations, Angus Lift Trucks has various new and refurbished units available. Forklift Rental times from 6 months in length up to 7 years are possible with Angus Lift Trucks in Leicester and around. Some businesses require a forklift on rent in Leicestershire to fulfill temporary business obligations or construction needs. Having a unit on hand for an extended period can eliminate the need to purchase one and resell it later.
Renting a forklift for your Leicester area project can eliminate stress caused by possibly needing a larger or smaller unit as your needs change. Forklift Rental in Leicester rea can give your business the flexibility it needs to use the equipment and decide if it works with your company's demands. Downsizing or upgrading a forklift as you see fit is a convenience you won't get from purchasing a unit.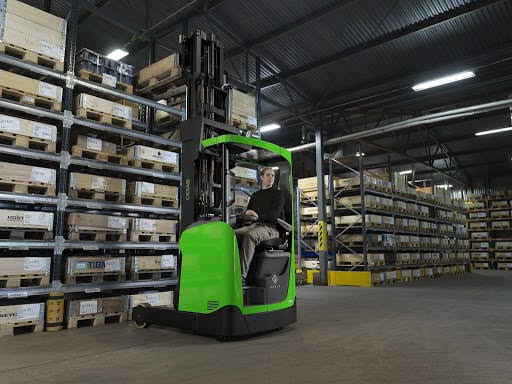 ​
Forklift Hire Prices in Leicester area
Prices for a forklift rental service in the Leicester area through Angus Lift Trucks will vary depending on the equipment, duration, and usage. With competitive rates for all forklift rentals across Leicestershire, clients do not need to look any further as we always offer our most competitive hire prices for all forklifts on the stock.
The forklift hire price in Leicester for short term contracts ranges from 1 day up to 1 year and can be simple to budget for if you know the type of equipment needed. For example, a 2500kg gas-powered unit will cost approximately £105.00 each week.
Angus Lift Trucks also offers long-term rentals in Leicester with fully maintained agreements ranging from 1 to 7 years in duration. If you are looking for an extended rental with full service in Leicester, the same 2500kg gas-powered forklift unit will cost approximately £65.00 per week.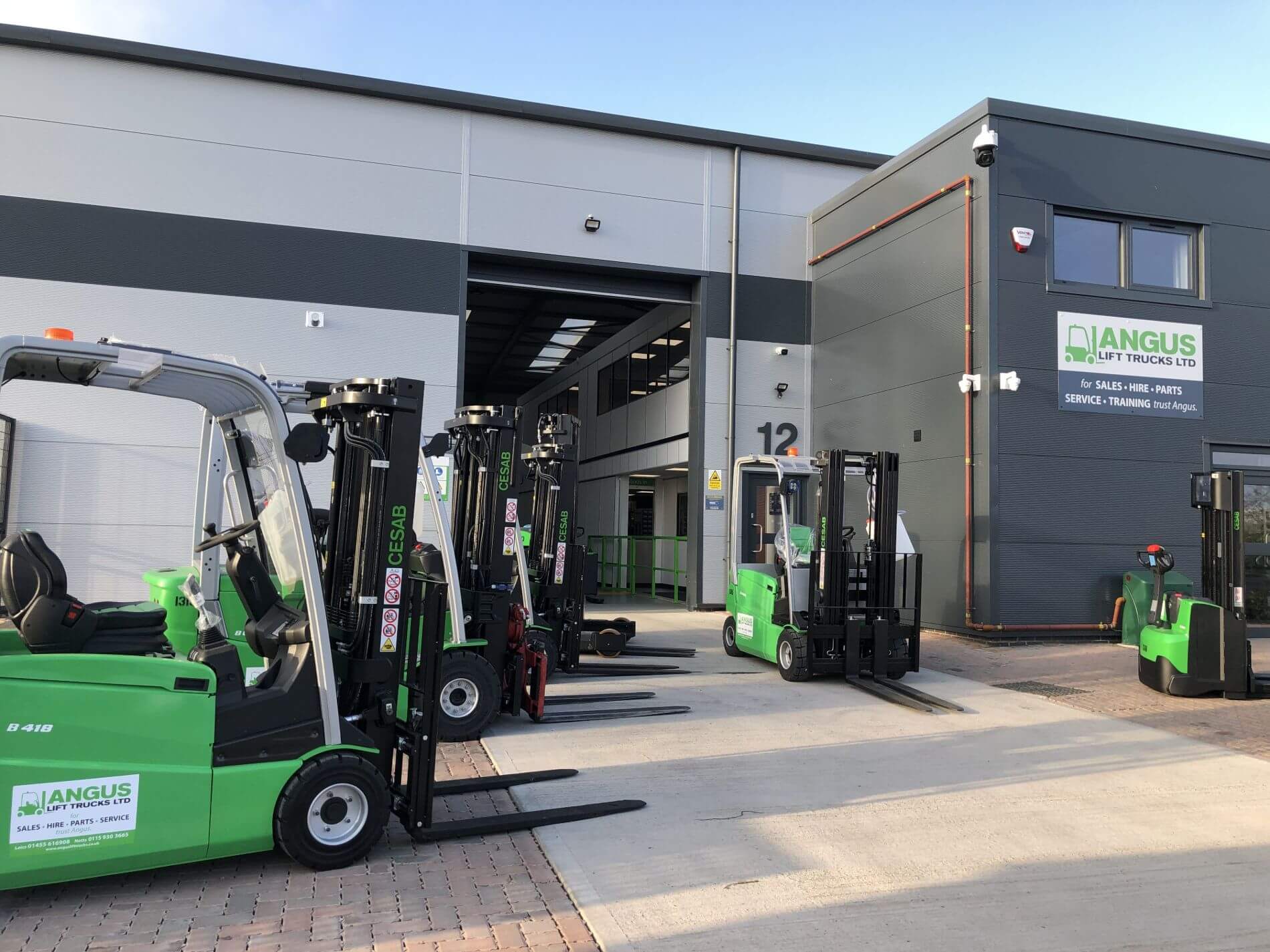 Electric Forklift Hire in Leicester area
There are many advantages to hiring an electric forklift in the Leicester area. Not only are they better to use in closed spaces with low air circulation, but they also will cost less overall. Electric units require less maintenance and have a lower amount of downtime due to repairs. They will not use as much engine and coolant oil or filters and need fewer repairs overall.
If you want to hire electric forklifts within the Leicester area, Angus Lift Trucks have a unit for your needs. Choosing between 3 and 4 wheel counterbalance electric options will depend on your usage and space.
The 3-wheel forklift units have a smaller wheelbase, making them perfect rentals for small indoor spaces with their smaller turning circle. Alternatively, 4-wheel items will have more stability and can carry larger loads than their smaller counterparts. Before making a decision, it will pay off to examine what your space allows and what your Leicester  project needs are.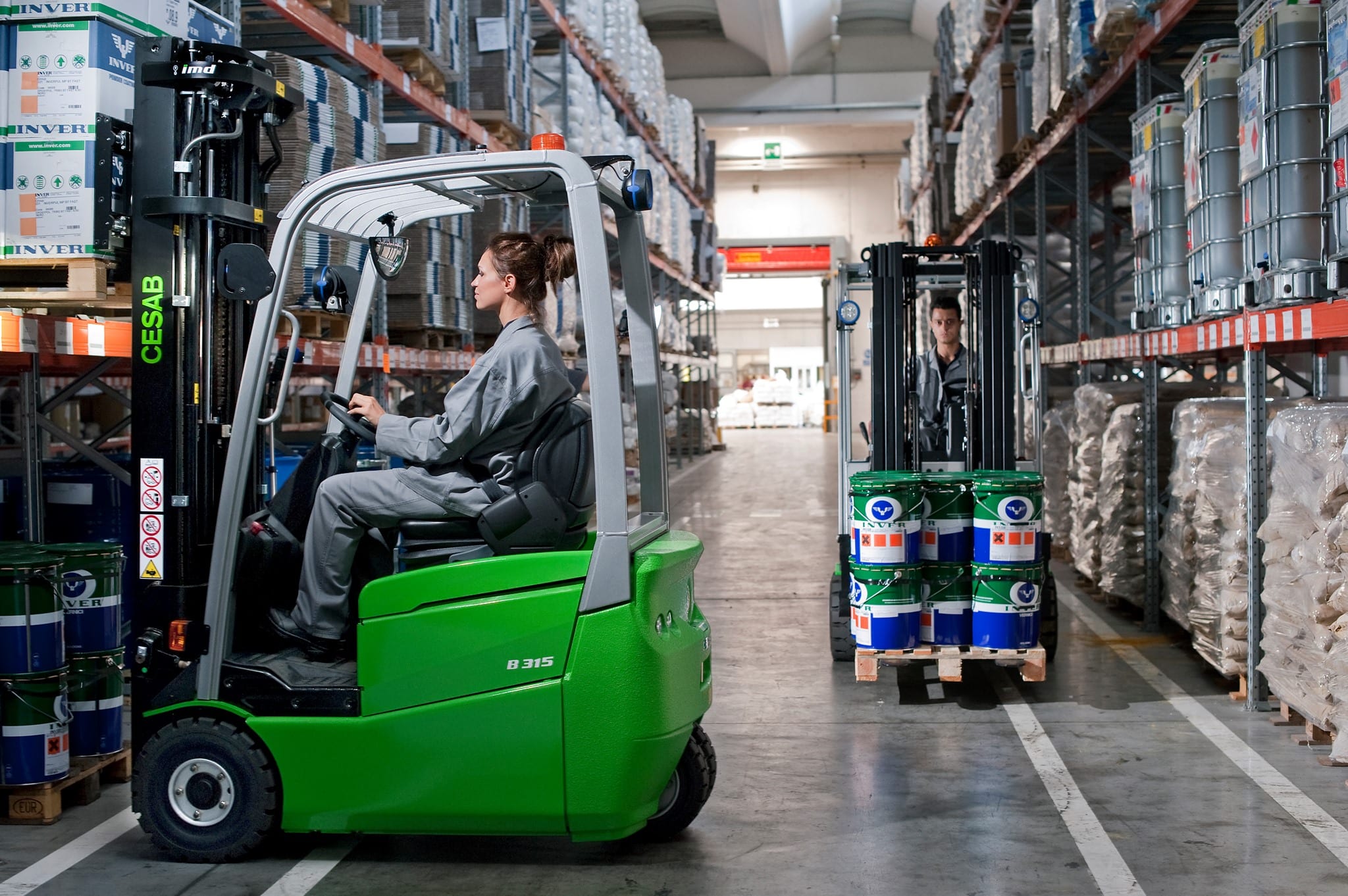 Forklifts for Hire in Leicester area
Gas-driven forklift hire in Leicester area is a common choice with many customers for various reasons. Angus Lift Trucks have gas forklifts for hire in the Leicester area and around, to suit a variety of situations. For clients looking for larger heavy equipment, renting a gas-powered forklift may be better suited to your projects in Leicester and around. Angus Lift Trucks have 1500kg and 8000kg options to choose from when looking to hire gas forklifts for your Leicestershire project. Having the versatility to move heavy loads can make your business operations go more smoothly and cut down on processing times in your warehouse.
While our 1500kg units can be terrific choices in some situations, some companies may find 8000kg forklifts are better suited to their projects across Leicestershire, due to increased stability and lift capacity. Talk to our experienced team at Angus Lift Trucks to explore which gas forklift hire model is right for your needs and project in the Leicester area.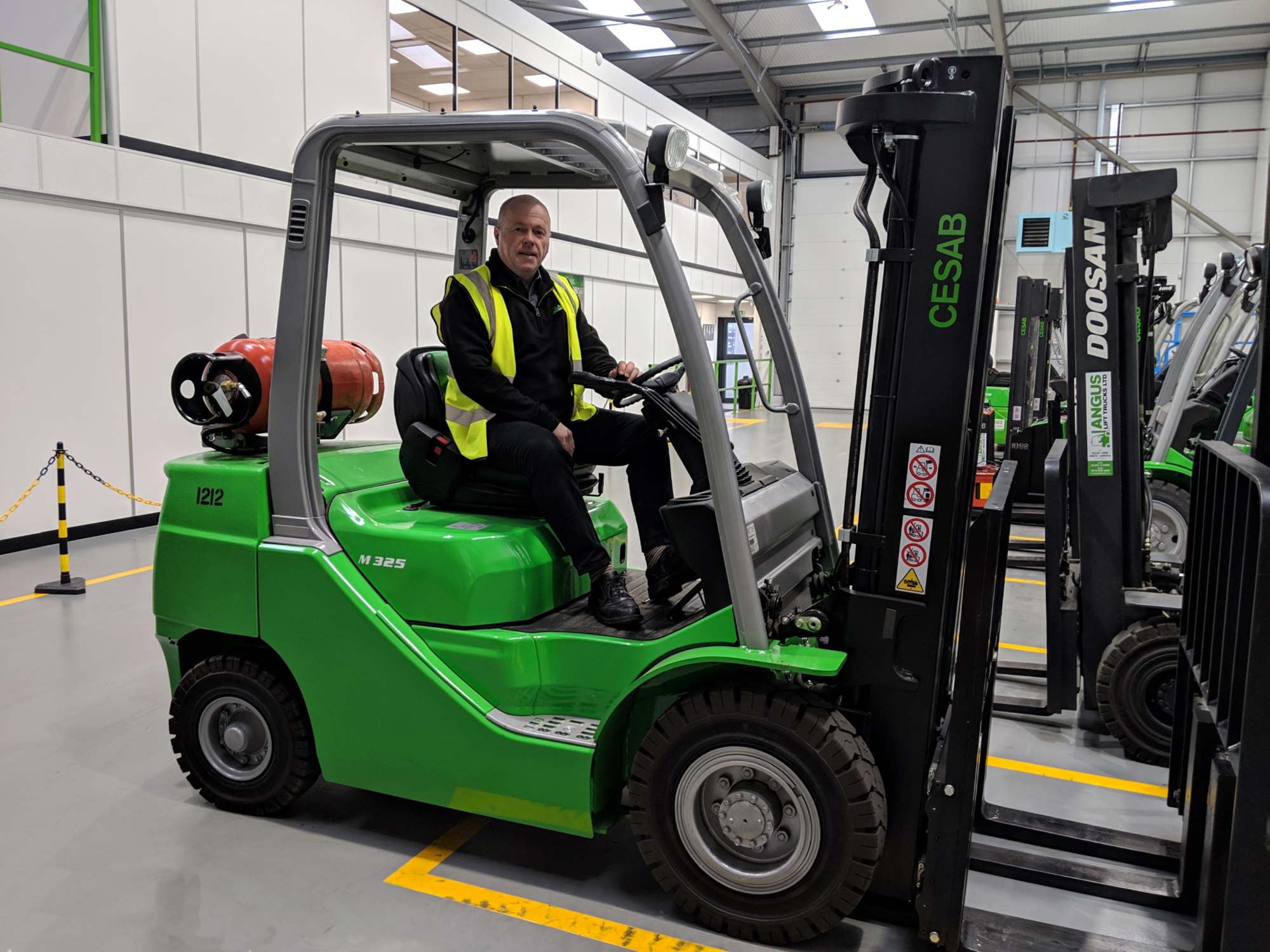 Diesel Forklifts for Hire in Leicestershire
Diesel units are another forklift hire option that we offer to our clients in Leicester and across Leicestershire. If you are searching for diesel forklifts for hire in Leicester area, there are several advantages to renting this type of forklift equipment when comparing it to other models. Diesel can be lower in operating costs and have a quicker refueling time when compared to gas forklifts. The engines are relatively more straightforward, causing them to be more reliable than electric units. If your Leicester project requires a forklift hire that can handle power, your option is to hire diesel forklifts. Diesel forklifts have more torque than their counterparts, making them a favorite hire for a large number of applications within the Leicester area.
We carry a selection of diesel forklift choices for rental within the Leicester area, including 1500kg and 7000kg models. You are sure to find the right equipment that can deliver reliability and efficiency with our various diesel models.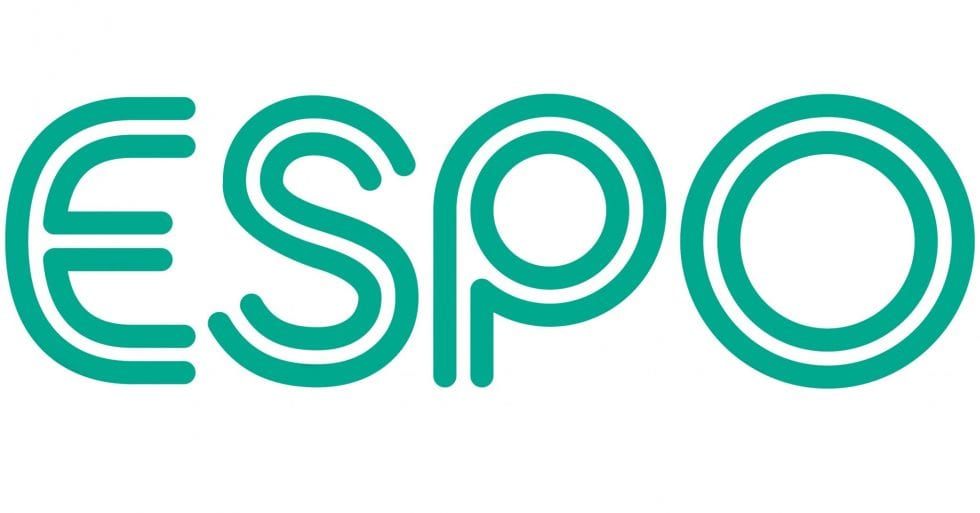 ESPO is a local authority purchasing and distribution consortium, supplying a huge range of workplace products, from food, furniture and hardware to stationery and vehicles, to the education sector and other public and private organisations.

Nylacast is a leading manufacturer of low-weight. low-friction polymers and award-winning solutions for safety-critical applications, with over 530 employees based at six sites around the world. The company's Leicester operation Includes Nylacast Automotive.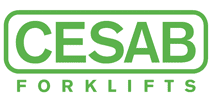 Areas We Serve
Angus Lift Trucks has over 35 Years of experience in forklift sales, hire, service & training across Leicestershire, Derbyshire, Northamptonshire, Nottinghamshire, Warwickshire, West Midlands and East Midlands.
Leicestershire
Leicester, Blaby, Charnwood, Harborough, Hinckley, Market Bosworth, Melton Mowbray, Oadby & Wigston
Nottinghamshire
Nottingham, Ashfield, Bassetlaw, Broxtowe, Gedling, Mansfield, Rushcliffe, Newark, to name just a few.
Warwickshire
Warwick, Atherstone, Bedworth, Kenilworth, Leamington Spa, Nuneaton, Rugby, Shipston-on-Stour, Southam, Stratford-upon-Avon, etc.
Birmingham
Digbeth, Erdington, Edgbaston, Harborne, Moseley, Solihull, and many more.
Northamptonshire
Brackley, Corby, Daventry, Desborough, Higham Ferrers, Kettering, Northampton, Rushden, Towcester, Wellingborough, and many more.
Derbyshire
Derby, Matlock, Ripley, Ashbourne, Ilkeston, Swadlincote, Burton-on-Trent, Buxton, Chesterfield, Draycott, to name just a few.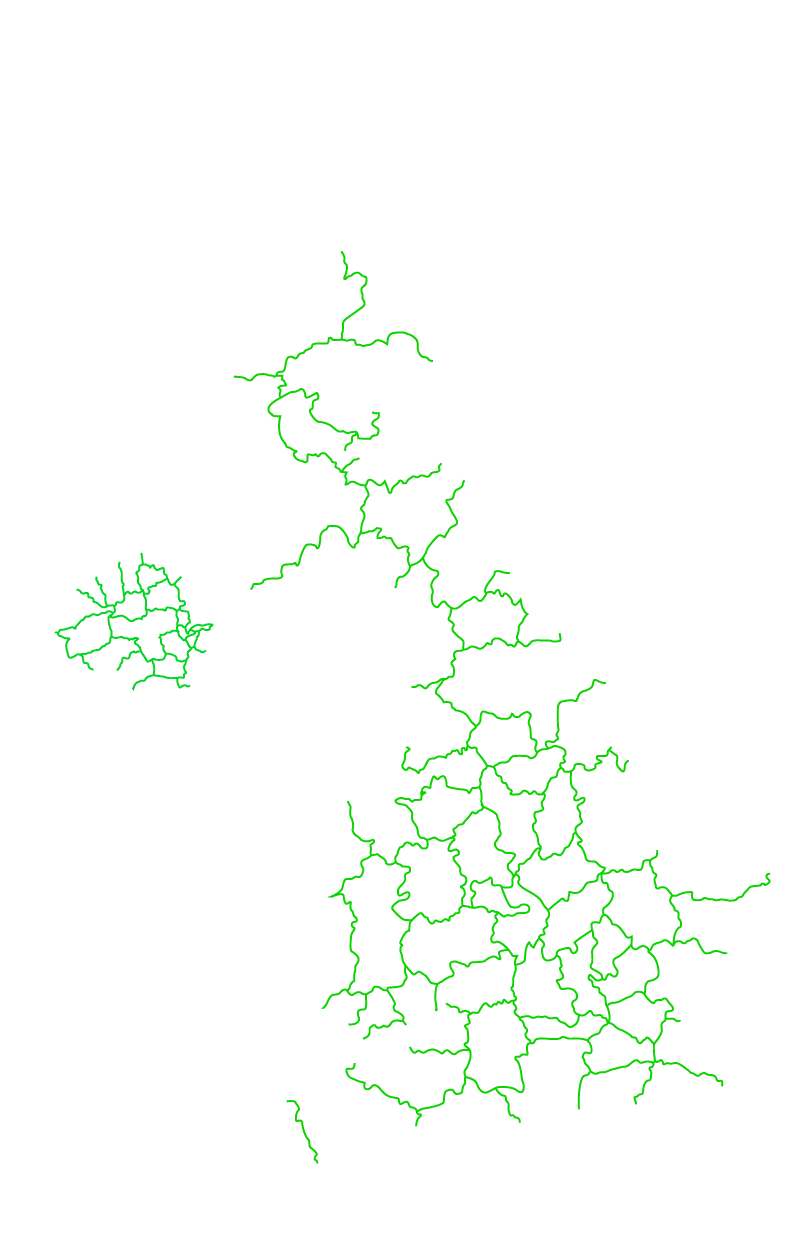 Our Forklift Services in Leicestershire
In addition to forklift hire we offer the following services in Leicester, and across Leicestershire:
With competitive forklift hire pricing packages in the Leicester area, and utilizing various leading lender companies, you can count on getting the best forklift hire rates in and around Leicester.
Exceptional customer service and modern heavy equipment make them a cut above the rest. When you ask for a forklift truck hire near me, the answer should be Angus Lift Trucks.