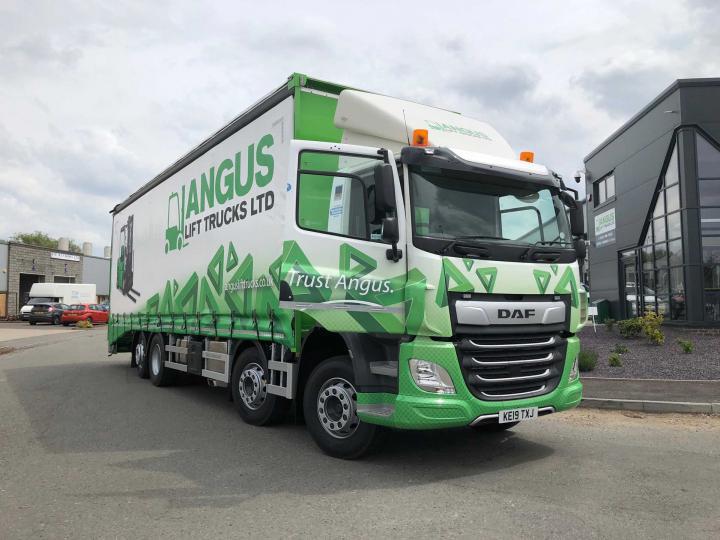 Why Angus Lift Trucks?
If you're looking for forklift sales in Birmingham, look no further than Angus Lift Trucks—the ideal choice in new and used forklift supply, as well as hire, training, and maintenance services.
With some of the best forklifts for sale in Birmingham, Angus also carries a diverse range of new and used forklifts for sale anywhere in and around Birmingham. Our forklifts feature the best quality, and you're sure to find the lift that you need to suit your workspace.
Angus' forklift sale range in the Birmingham area includes everything from counterbalance forklift trucks, stacker trucks, reach trucks, to warehouse equipment. They are an all-in-one solution so that you can find a forklift truck for sale in Birmingham, for any project regardless of its complexity and duration.
Angus has a fully trained staff of service engineers across the country. There is always an engineer nearby, no matter your location, in case of a breakdown. You'll also enjoy our flexible finance and payment options.
Angus is an Accredited Forklift Truck Association Member. You can count on great service and great prices when you buy a forklift from Angus, in the Birmingham area, and across the UK.
Our Forklift Range
We have a diverse range of new and used forklifts for sale in the UK including LPG, diesel and electric counterbalance forklift trucks, pallet trucks, stacker trucks, and reach trucks & warehouse equipment.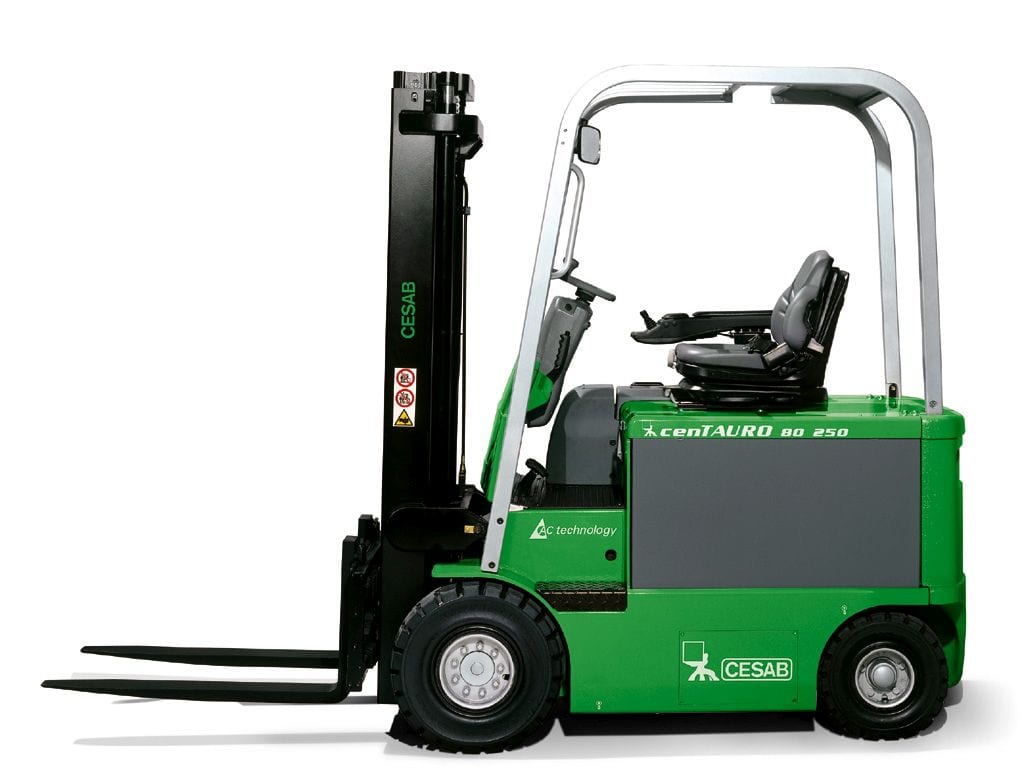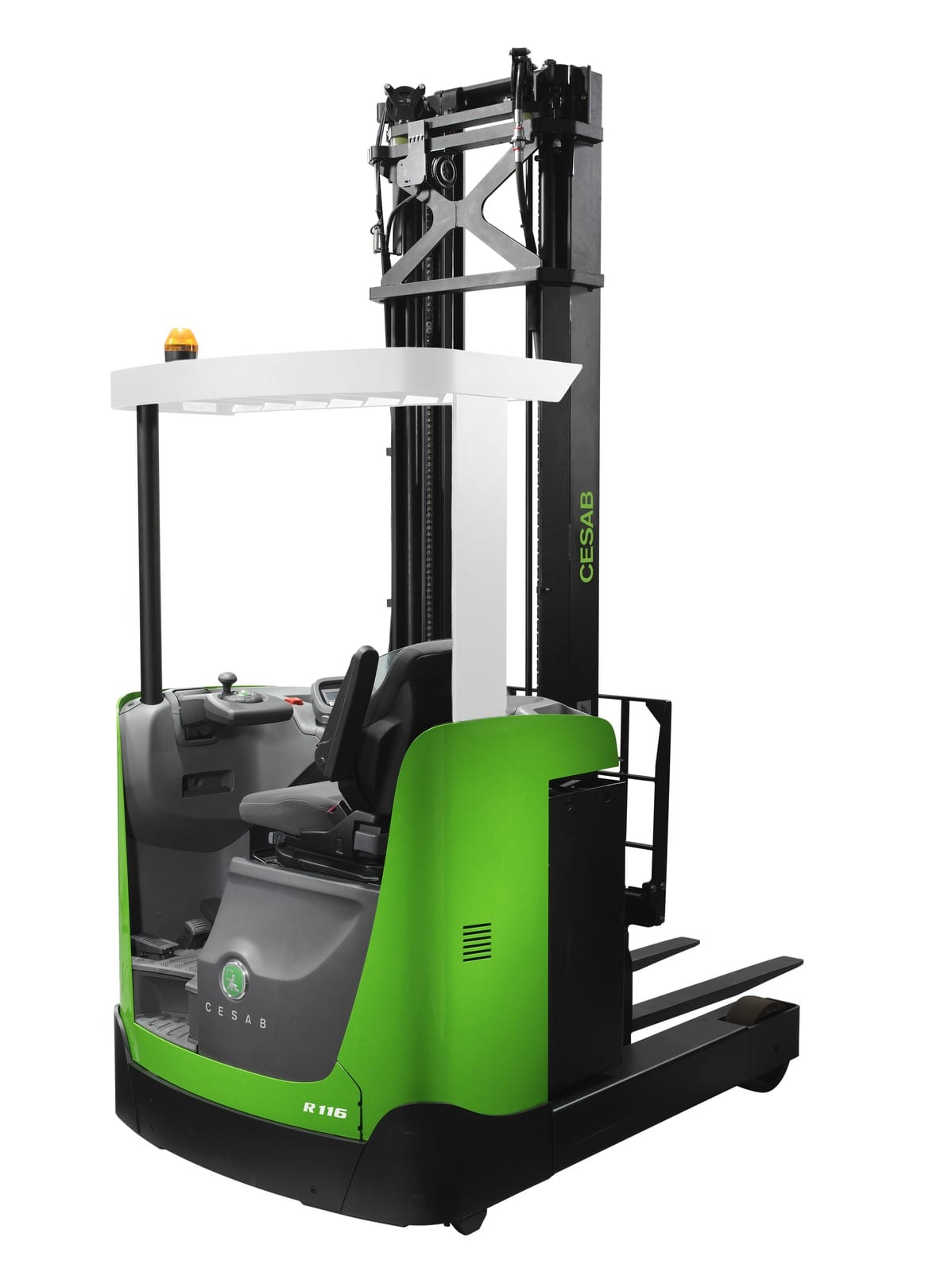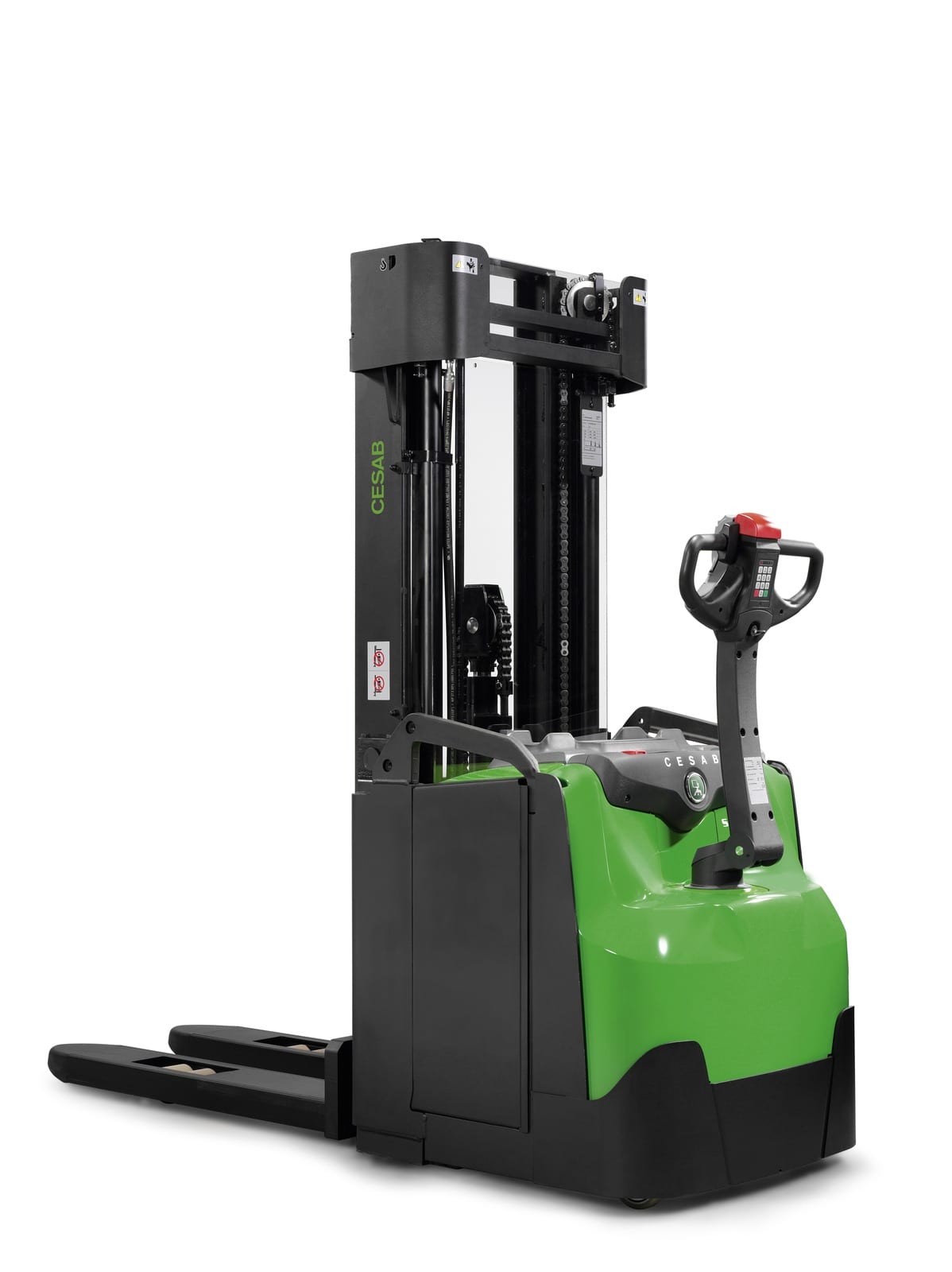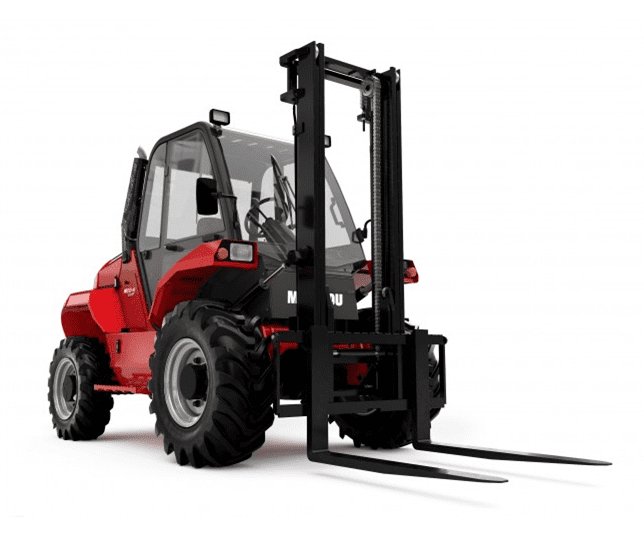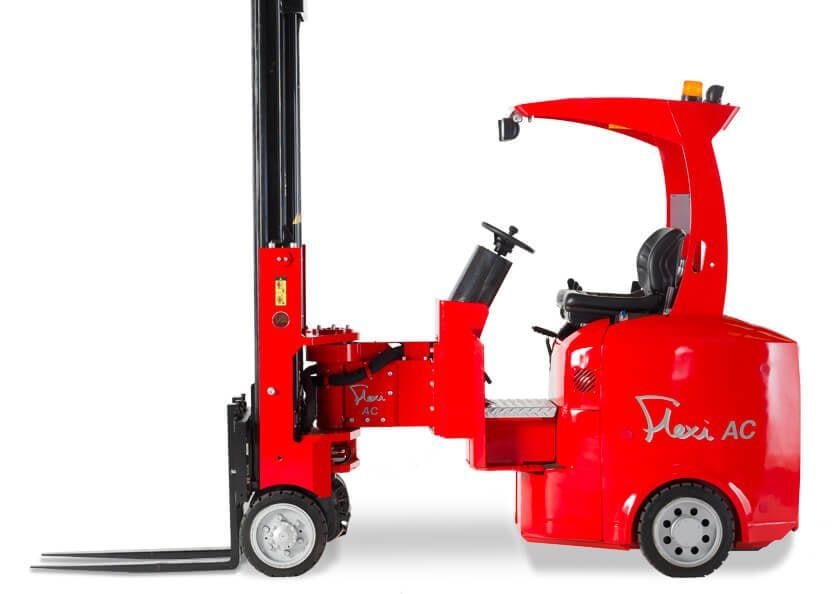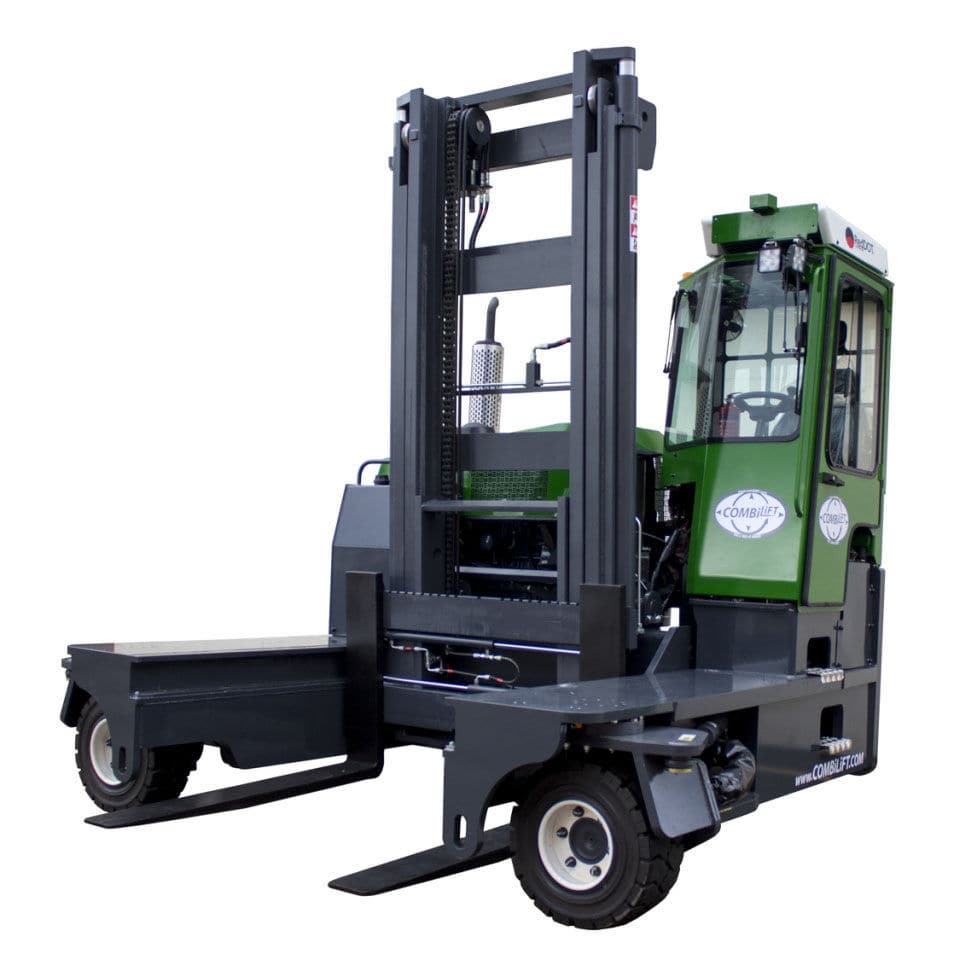 Multi Directional Forklifts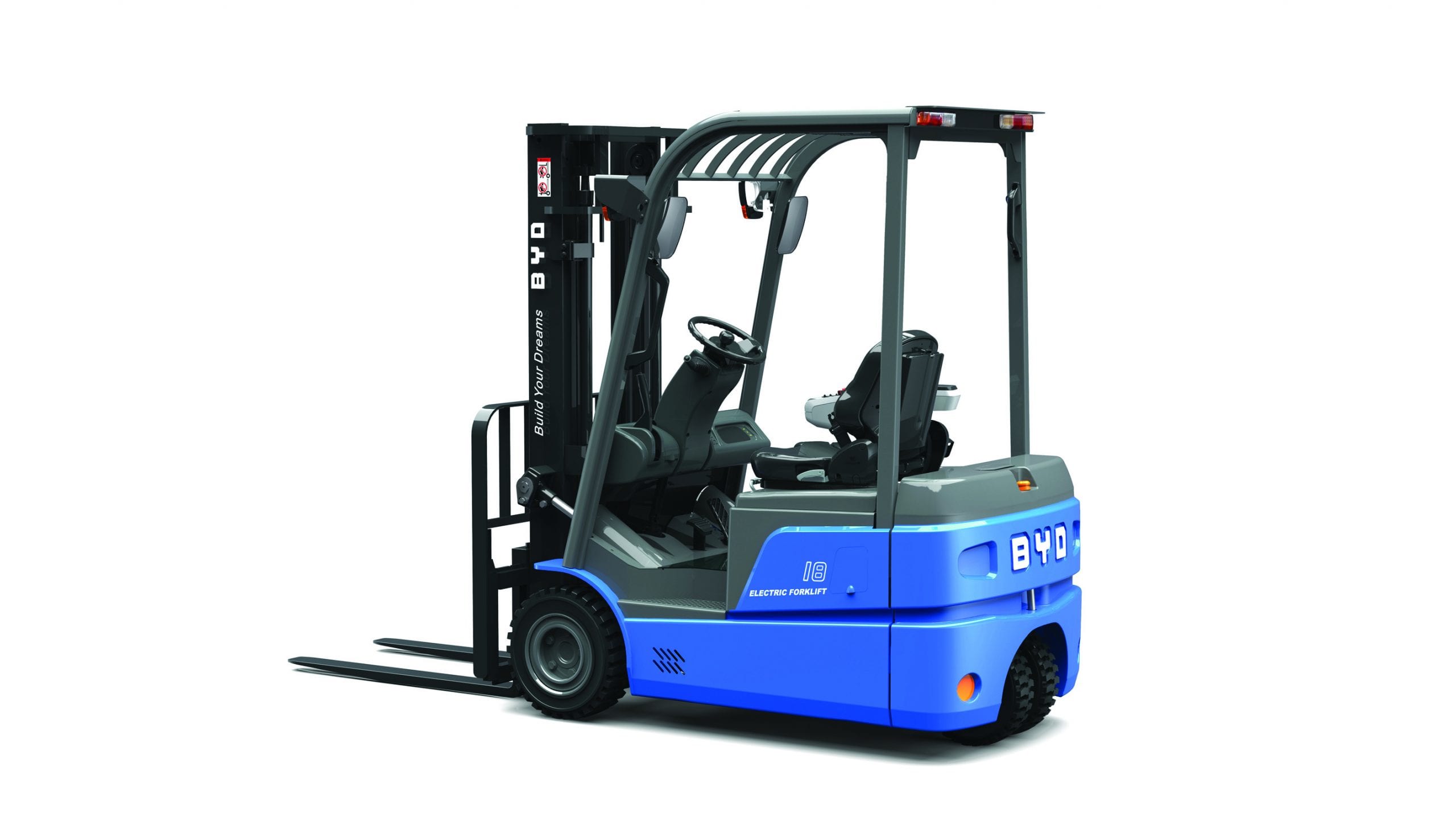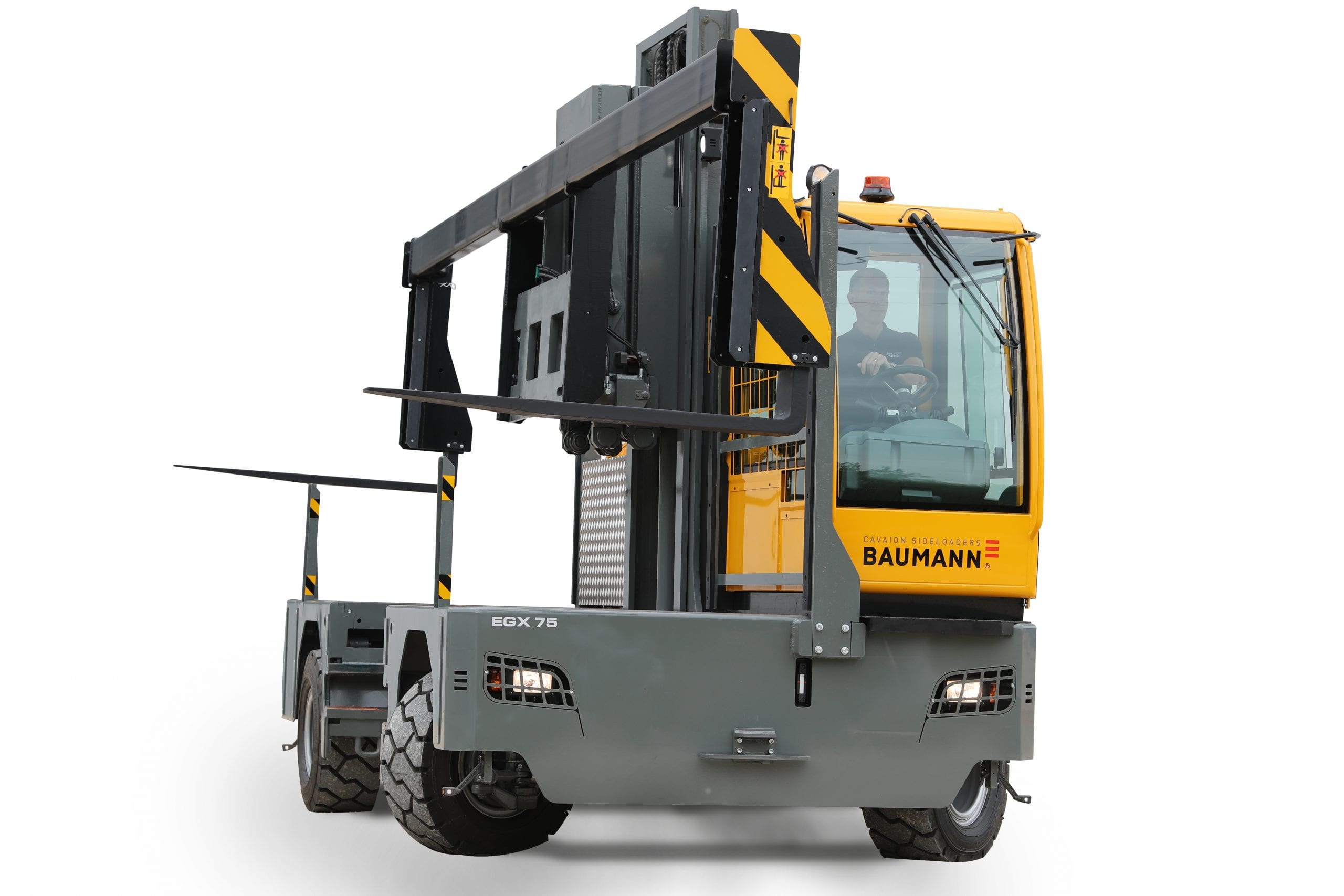 Counterbalance Forklifts for Sale in Birmingham
Whether you're working in the city centre or outdoors, you'll need a reliable forklift. Thankfully, we offer several counterbalance forklifts for sale in Birmingham to suit your needs.
You can buy three-wheel, four-wheel, or engine forklift trucks to match different carrying capacities, depending on your project requirements in Birmingham. All forklift truck models we sell in Birmingham area are tough enough to carry thousands of mg but smooth enough for your operators to drive safely.
If you need to purchase a small-turn radius for a smaller warehouse, look to our three-wheel forklifts. Upgrade to electric four-wheel drives if you need to carry something heavier but don't want emissions indoors. For outdoor projects that need to survive rugged movement, we offer a variety of engine forklift trucks anywhere in Birmingham, and around.
In any case, we'll help you buy counterbalance forklifts in the Birmingham area that are right for your business.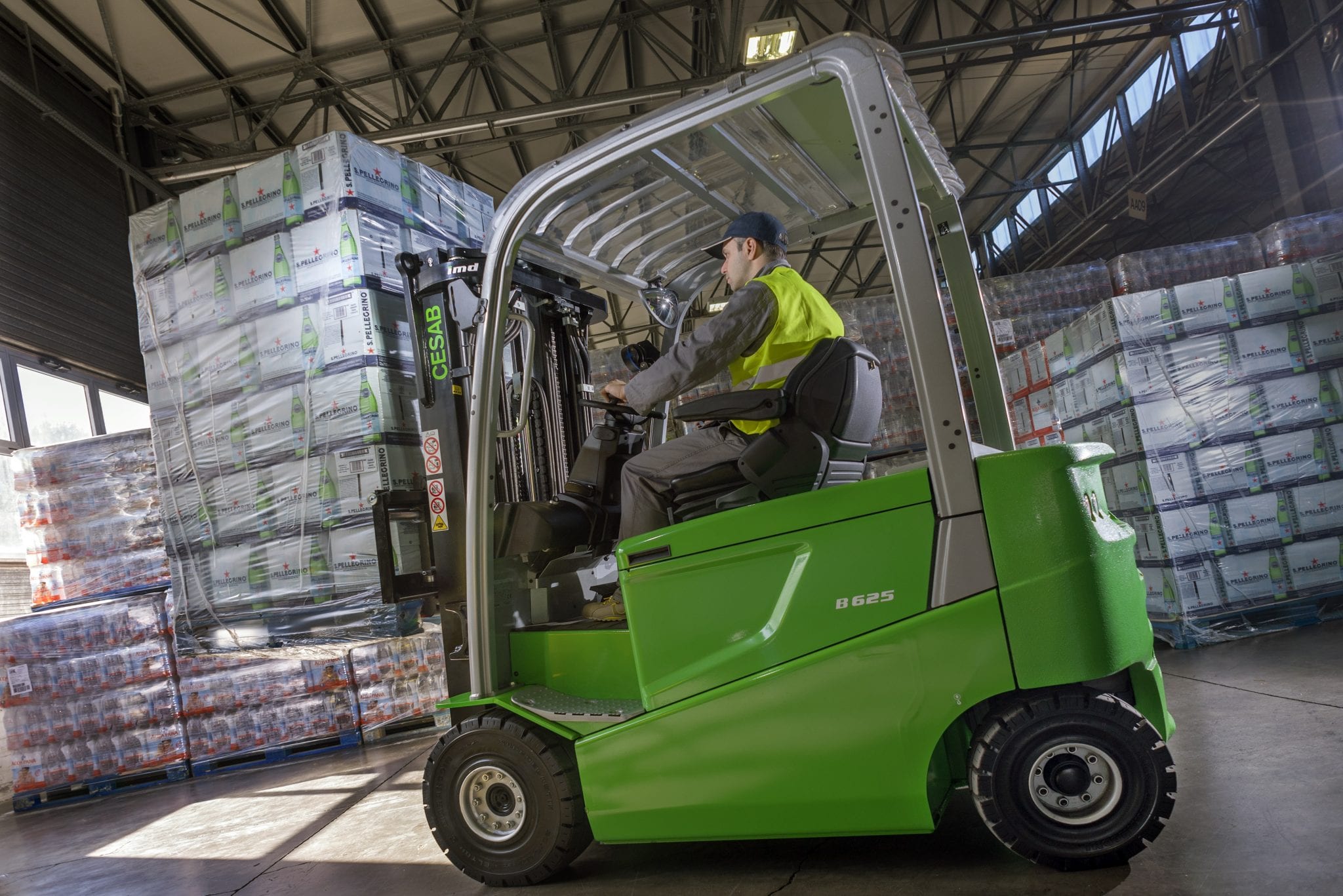 Reach Truck Forklifts for Sale in Birmingham
Angus makes finding a CESAB Reach forklift for sale in the Birmingham area easy. Our reach trucks maximize productivity and offer exceptional driving and handling.
One of the reach forklifts we have on sale for Birmingham projects is the R100 Reacher Truck. This offers an easy solution for basic applications. The R200 forklift model is available for sale in Birmingham for any essential functions. These trucks are compact and flexible. Their design makes them easy for stacking in small areas while giving the driver optimal comfort.
We offer affordability and style for stacking heavy loads. We want operators to feel both the comfort and the ease of use when they use these forklifts so they can get the job done faster.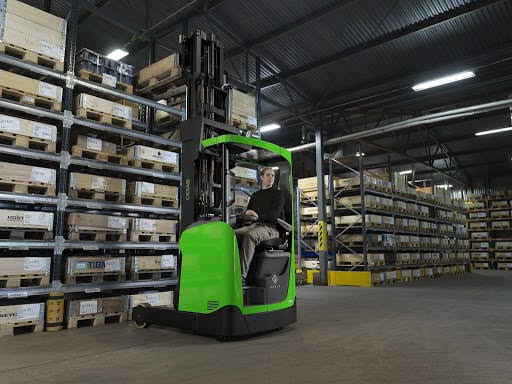 ​Powered Stacker Truck for Sale in Birmingham
Angus also offers CESAB Powered stacker forklift trucks for sale in Birmingham, area and around. These stacker trucks cover both manufacturing and distribution needs.
With CESAB powered pallet trucks with load capacities from 1.3 to 2.5 tonnes, these trucks adjust to what you need. These trucks come in light, medium, and heavy for load capacities. They offer easy, ergonomic tiller and fingertip control for handling convenience.
All the powered stacker forklifts we have for sale in Birmingham area offer excellent performance and efficiency. Stability and safety are also built into these stackers to keep drivers safe during operation. They also feature CESAB Powerdrive for safety and stability.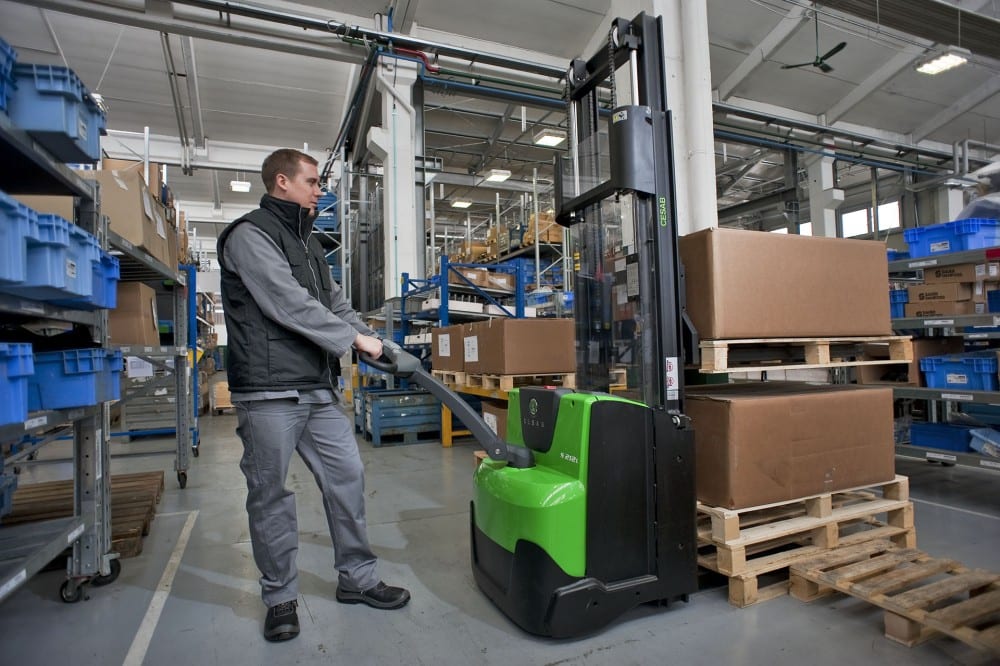 Powered Pallet Trucks for Sale in Birmingham
You can find a CESAB powered pallet forklift for sale in Birmingham area with Angus. These pallet trucks are low lifters that use modular Li-ion from CESAB. CESAB features class-leading compactness with the ability to carry high-load capacities with optimum stability.
All forklift trucks on sale in Birmingham from Angus feature a smaller turning radius with operation that allows them to be extremely productive. You can count on CESAB pallet truck models to provide the best in handling and maneuverability.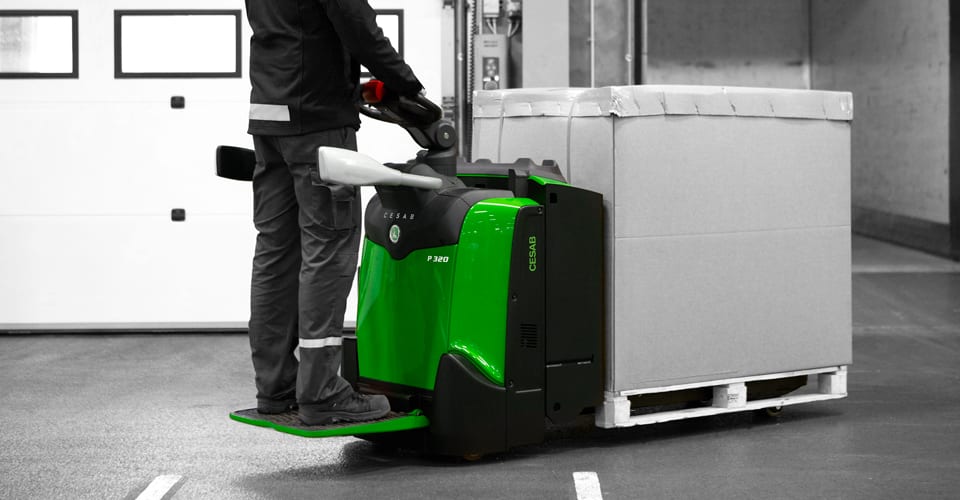 Flexi Forklifts for Sale in Birmingham
Narrow Aisle Flexi articulated forklifts for sale in Birmingham are also available at Angus.
Flexi has been in operation since 1976. It is a leading pioneer in narrow aisle VNA truck design and development. As a trusted brand, Flexi sold over 10,000 units around the world.
Flexi Reach forklifts are available for sale from Angus in the Birmingham area, offer an actual radius safe chassis, and are the most popular and easy to drive VNA available now. Flexi's line-up offers the best warehouse purchase solutions with 30% more pallet capacity and 25% more safe pallet movements per hour than other reach trucks. At Angus we also offer access platform equipment, both for sale and for hire.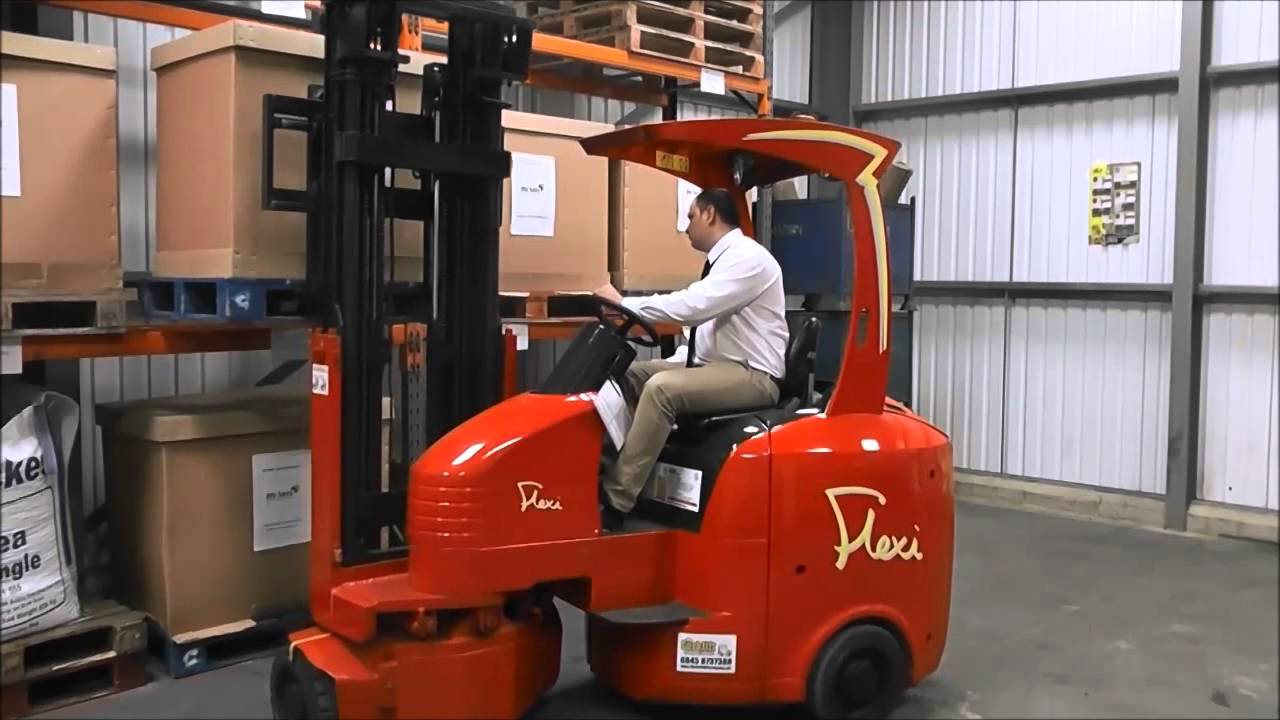 Multi-Directional Forklifts for Sale in Birmingham
If you're looking for multi-directional forklifts for sale in Birmingham, you can find it with Angus at the best and most competitive forklift price we have available.
We work with top brands like Combilift, a specialist forklift and straddles carrier that produces a wide range of handling options and allows safe driver operation. When buying Combilift forklifts for your Birmingham project, you know that these forklifts will save you space and are a complete solution for handling bigger and heavier loads.
A 4-way Combilift can act as a counterbalance, side loader, or narrow-aisle forklift, and is available for sale and fast delivery from Angus anywhere in the Birmingham area. It allows you to maximize efficiency and safety with handling and movement. As a versatile option, you can get a lot out of the right multi-directional forklift.

Iron Phosphate Forklifts for Sale in Birmingham
There are many options for iron-phosphate forklifts for sale in Birmingham with Angus. Buying Iron-phosphate forklifts for your Birmingham project offers you the same power and capabilities but save you petrol costs.
These forklifts are available for sale with various load capacities to meet the needs of any projects you may run in Birmingham area. These include 2.5 and 2.7 tons of load. You can carry heavy loads, protect workers, and provide a safe and reliable solution that gets the job done. Some models are ideal for explosive environments and even offer 1-hour speedy charging.
Forklifts feature cabin protection, dual joy-stick controls, and flashing lights. They also have a panoramic mirror for safety.
They charge fast and provide you with all the functions of other forklifts. The benefits of buying these forklifts for your Birmingham projects are numerous, which makes iron-phosphate forklifts something worth considering when you need a different option.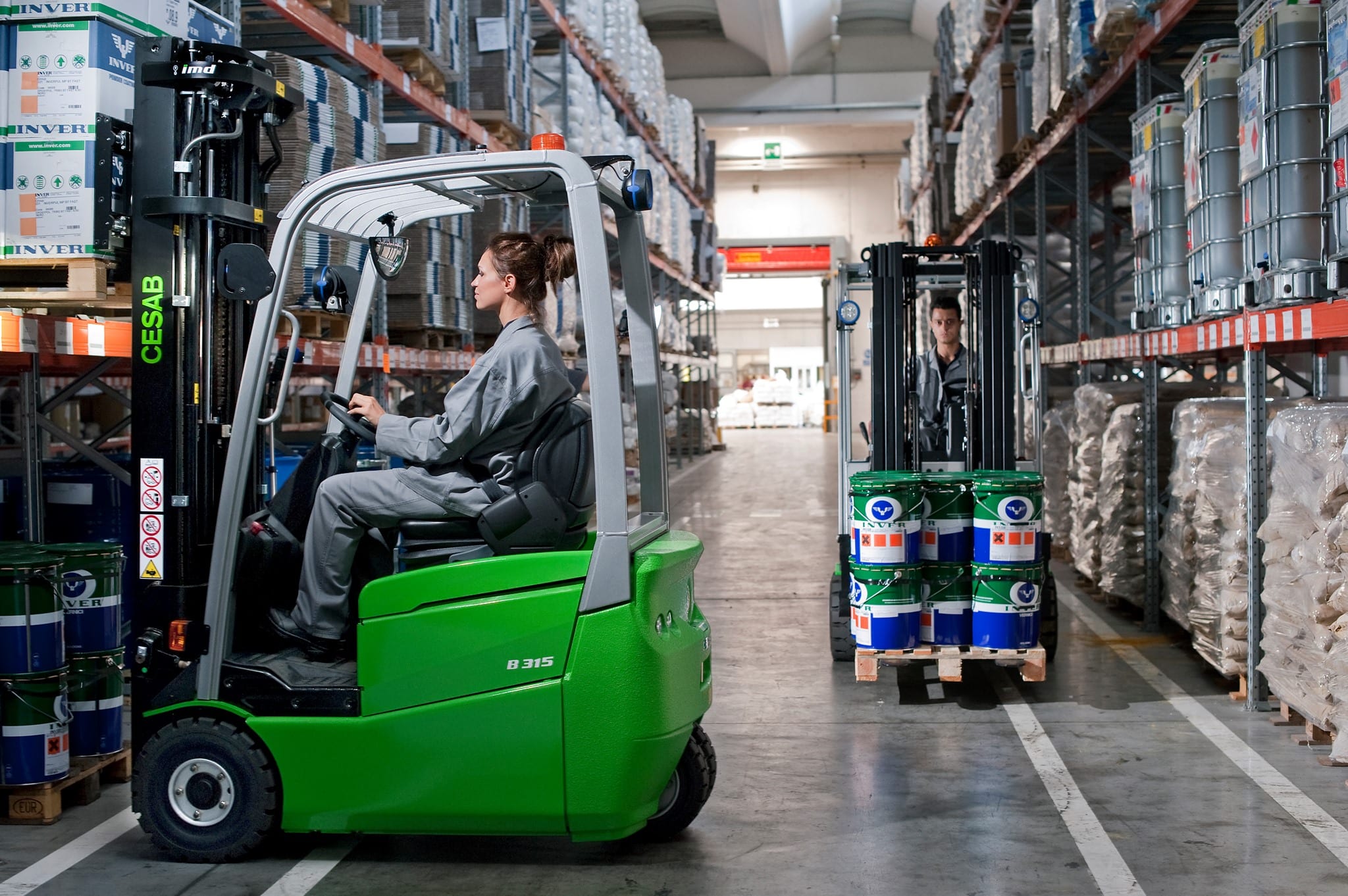 Sideloaders for Sale in Birmingham area
You might consider Baumann sideloader lift trucks for sale in Birmingham. Angus has these trucks ready for you.
Baumann aims to revolutionize the European market for side loaders. Their goal is to produce highly efficient and durable machines that will work in tight spaces.
The compact and AC-powered ELX Baumann has a smaller and light-weight chassis. It can carry a maximum weight of 2.5 tonnes. This model features a new steering axle with extra weight for a lower centre of gravity.
These sideloader forklifts are available for sale in Birmingham from Angus, are efficient, durable, create fast work cycles, and are an ideal purchase for a wide range of applications.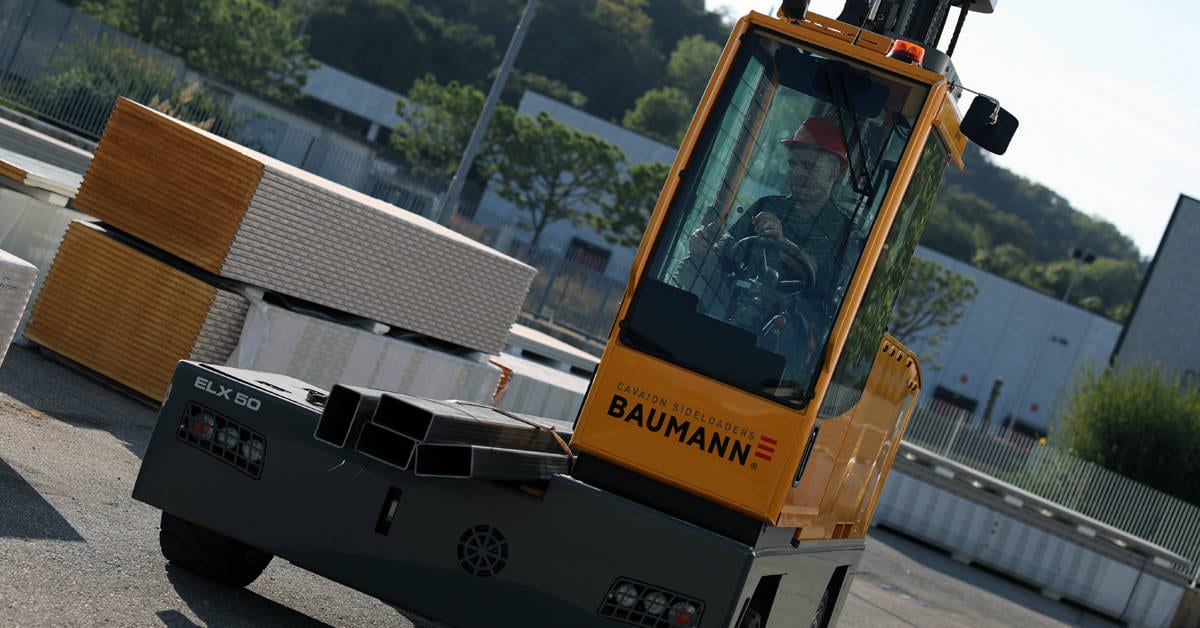 Rough Terrain Forklifts for Sale in Birmingham
There are Manitou rough terrain forklifts for sale in Birmingham with Angus. For example, Angus carries the new Manitou M30-2 with a Perkins engine. This forklift prepares you for extreme condition sectors like in construction or the timber industry.
This is an all-terrain forklift truck with a 37cm ground clearance. It has a compact design for rugged terrain with crossing capabilities. The driver has the option of two-wheel drive where motors power both front tires. There is also a four-wheel drive when both the front and back wheels run on motors.
The M30-2 rough terrain forklift is also available for sale in Birmingham form Angus Lift Trucks, balances height above the ground, and allows the driver easy access in and out of the cab. The compact design supports easy handling, storage, and strength for the jobs you need it to do.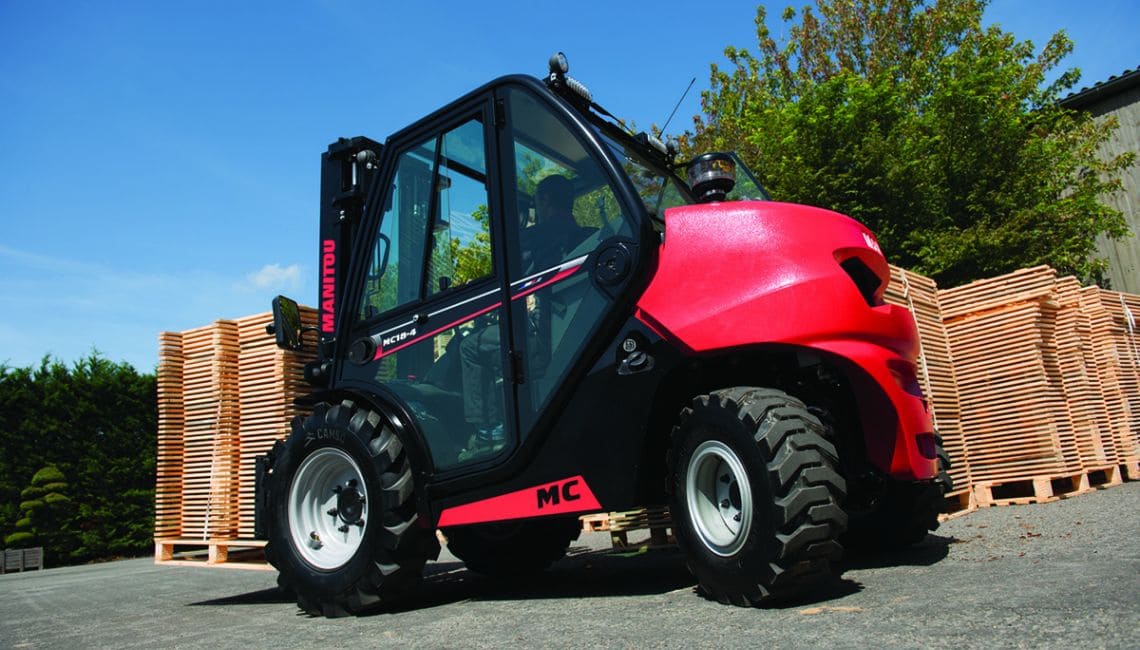 Electric Forklifts for Sale in Birmingham
The benefit of buying electric forklifts is that you will save money on petrol costs and still get the efficiency and power you need for your projects around the Birmingham area.
We carry the newest CESAB electric forklifts for sale for your Birmingham projects. The CESAB 3 Wheel Electric gives you the CB forklift range with CESAB's leading maneuverability. It features a compact design for various applications. This model can carry up to 2000 kg with a lifting height of 6505 mm.
The CESAB 4 Wheel Electric model is another counterbalanced forklift truck available for sale from Angus, in Birmingham area. It runs on 48V and 80V series. This lift has a maximum load of 8500 kg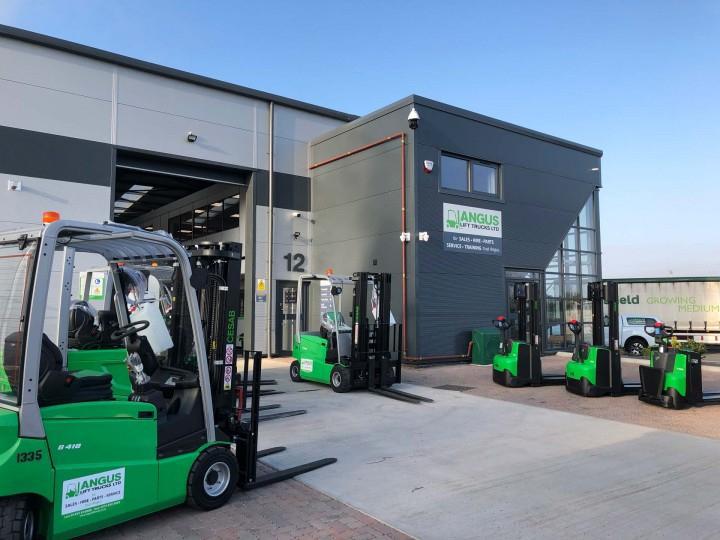 Used Forklifts for Sale in Birmingham
You can find used forklifts for sale in Birmingham with Angus. We feature a whole line-up of used equipment that has been cleaned and checked for functionality so you can count on great value, as we always offer our best and most competitive forklifts prices. It's our job to ensure worker and company safety. We give you used options to screen to provide reliability and productivity for any kind of work you do.
People looking for a second-hand forklift for sale in Birmingham can shop the best brands like Hyster, Yale, CESAB, and Nissan to name just a few. Check out our inventory by searching for gas, diesel, electric, or warehouse equipment forklifts, as our inventory changes regularly. We're the place to buy used forklifts in Birmingham both because we feature the most reliable brands, and we also have over 35 years of experience.
We're constantly taking in new and old models for our pre-owned inventory. You can see our website for our current stock. You can count on us to get you the machine you need fast and also provide the best machine maintenance with our qualified engineers.
In Birmingham area, Angus often sells various forklift models like the Hyster H5.5FT, which carries 55000 kg and features a mast height of 4700mm. You might also see models like the BT Cargo/CESAB capable of 1200 kg loads. These are cleaned and checked for your safety.
If you're looking for used forklifts for sale in Birmingham and across the UK, we have the best stock of affordable and reliable price options for you.
When you buy pre-owned forklifts in Birmingham, you can save money while purchasing a reliable machine. Newer models have the latest technology but are often more expensive and much tougher on your budget.
That's why Angus wants to give you the best-used forklifts for the best prices available. We want to help our clients save money and still get the forklift equipment to get the job done. Angus features flexible payment options, financing, and a wide array of used products you can trust.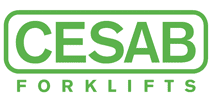 New Forklifts for Sale in Birmingham area
If you're someone who has searched "forklift for sale near me" in the Birmingham area you've come to the right place. Angus has a wide range of the latest, most compact, and most powerful forklifts for sale on the Birmingham market today.
We aim to bring you the best equipment, and we always offer our most competitive prices. If you want to buy new forklifts in Birmingham, we stock something for an need.
We feature leading brands like Flexi, Combilift, CESAB, Baumann, and Manitou to name just a few.
Manitou designs their lifts to carry loads of up to 3500kg in a compact, light-weight forklift for safety and easy storage. Anyone looking for forklift sales in Birmingham who needs a small but heavy-lifting option will find it with a Manitou model with Angus.
Flexi designs its products to improve handling, storage, logistics, and customer order assembly. This brand wants to make powerful machines that don't take too much space in the warehouse but are reliable and productive.
Combilift makes specialized forklifts with several handling solutions. Their products are safe and productive even on bulky roads. They work as counterbalances, side loaders, and they even make forklifts for narrow-aisles. Combilift designs the most cost-effective solutions for handling containers and oversized loads.
People who are looking for new forklifts for sale in Birmingham benefit from browsing the latest and greatest in innovation. These products combine leading technology with reliable strength and versatility after years of experience. We trust these brands to give you the best new forklifts in the business.
At Angus, we want to make it easy to find the forklift you need. For any situation, we're confident we can provide you with machinery or equipment that will help you and your workers get the job done and satisfy your customers. We help people work faster, better, and safer.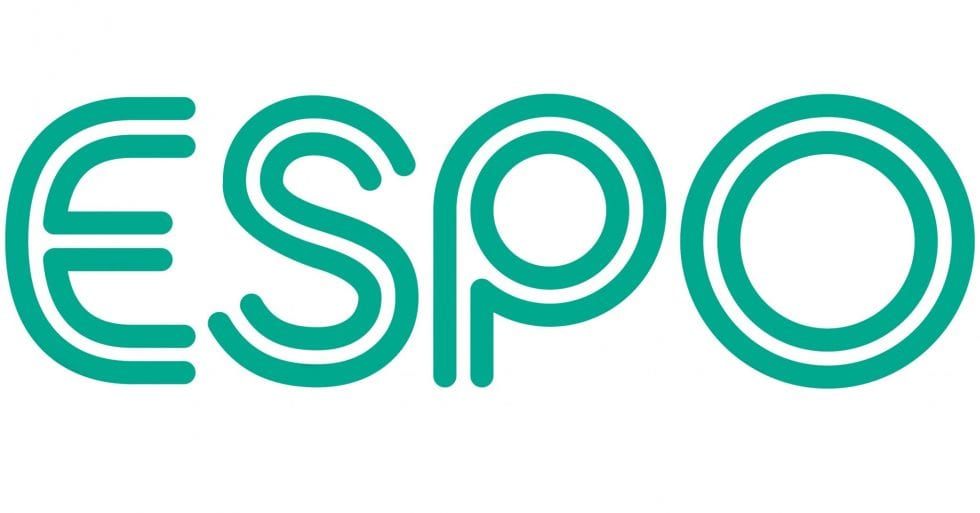 ESPO is a local authority purchasing and distribution consortium, supplying a huge range of workplace products, from food, furniture and hardware to stationery and vehicles, to the education sector and other public and private organisations.

Nylacast is a leading manufacturer of low-weight. low-friction polymers and award-winning solutions for safety-critical applications, with over 530 employees based at six sites around the world. The company's Leicester operation Includes Nylacast Automotive.
Areas We Serve
Angus Lift Trucks has over 35 Years of experience in forklift sales, hire, service & training across Leicestershire, Derbyshire, Northamptonshire, Nottinghamshire, Warwickshire, West Midlands and East Midlands.
Leicestershire
Leicester, Blaby, Charnwood, Harborough, Hinckley, Market Bosworth, Melton Mowbray, Oadby & Wigston
Nottinghamshire
Nottingham, Ashfield, Bassetlaw, Broxtowe, Gedling, Mansfield, Rushcliffe, Newark, to name just a few.
Warwickshire
Warwick, Atherstone, Bedworth, Kenilworth, Leamington Spa, Nuneaton, Rugby, Shipston-on-Stour, Southam, Stratford-upon-Avon, etc.
Birmingham
Digbeth, Erdington, Edgbaston, Harborne, Moseley, Solihull, and many more.
Northamptonshire
Brackley, Corby, Daventry, Desborough, Higham Ferrers, Kettering, Northampton, Rushden, Towcester, Wellingborough, and many more.
Derbyshire
Derby, Matlock, Ripley, Ashbourne, Ilkeston, Swadlincote, Burton-on-Trent, Buxton, Chesterfield, Draycott, to name just a few.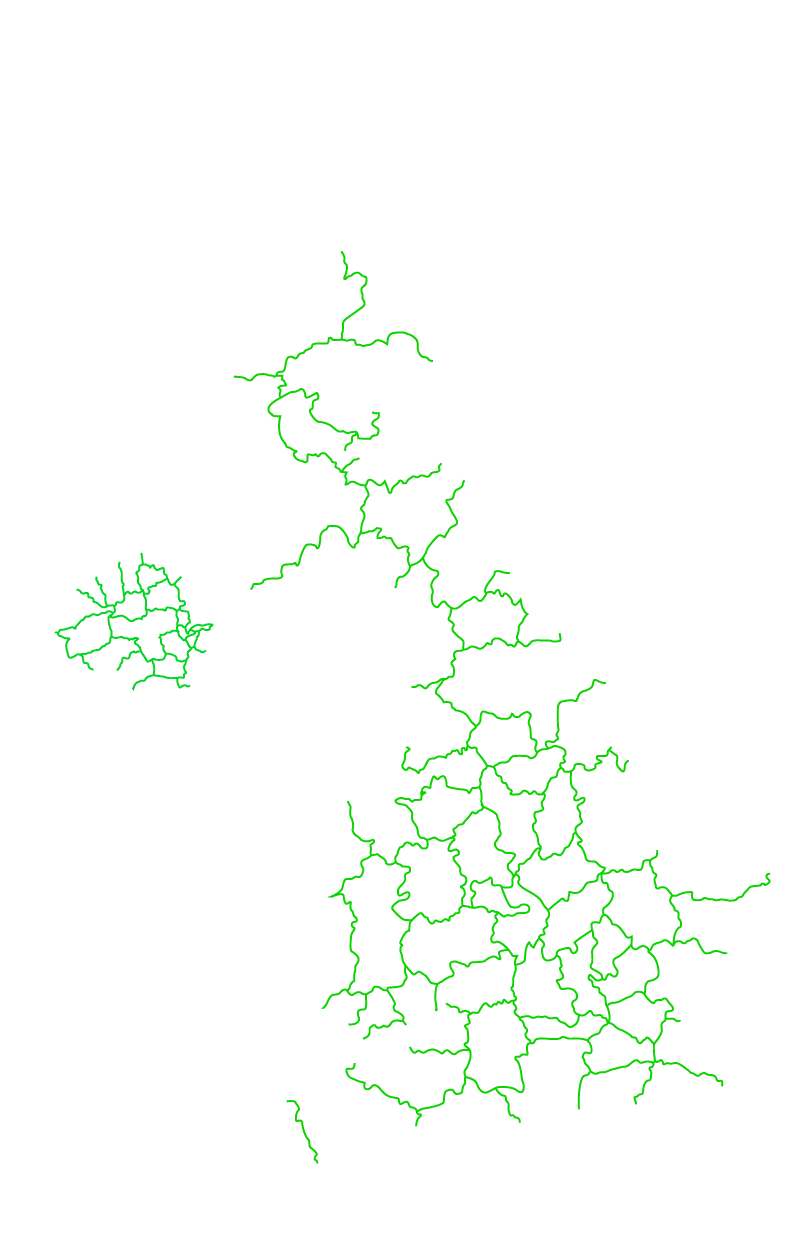 Our Forklift Services in Birmingham area
In addition to forklift sales in Birmingham we offer the following services:
Whatever your forklift requirements are Angus Lift Trucks has over 35 Years of experience serving the Birmingham area. Call us today to discuss your forklift needs!