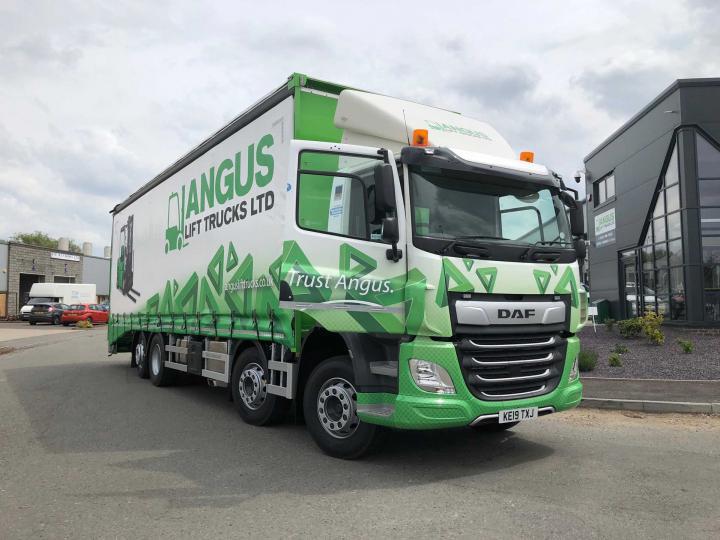 Why Angus Lift Trucks?
Why is Angus Lift Trucks the best choice for forklifts for sale in Derby and across Derbyshire?
The answer is simple: we value quality products along with best-in-class customer service. At Angus, you can purchase a wide range of both new and used material forklift equipment. Angus stocks an extensive list of diesel and electric vehicles, from forklift trucks to stacker trucks and everything in between.
If you're looking for a forklift truck for sale in Derbyshire, look no further than our purpose-built facility.
Not only do we stock the best equipment, but our forklifts are available for sale at competitive prices with flexible financing options in Derby, Matlock, Ripley, Ashbourne, Ilkeston, Swadlincote, and Burton-on-Trent to name just a few of the areas we serve across Derbyshire
Our Forklift Range
We have a diverse range of new and used forklifts for sale in the UK including LPG, diesel and electric counterbalance forklift trucks, pallet trucks, stacker trucks, and reach trucks & warehouse equipment.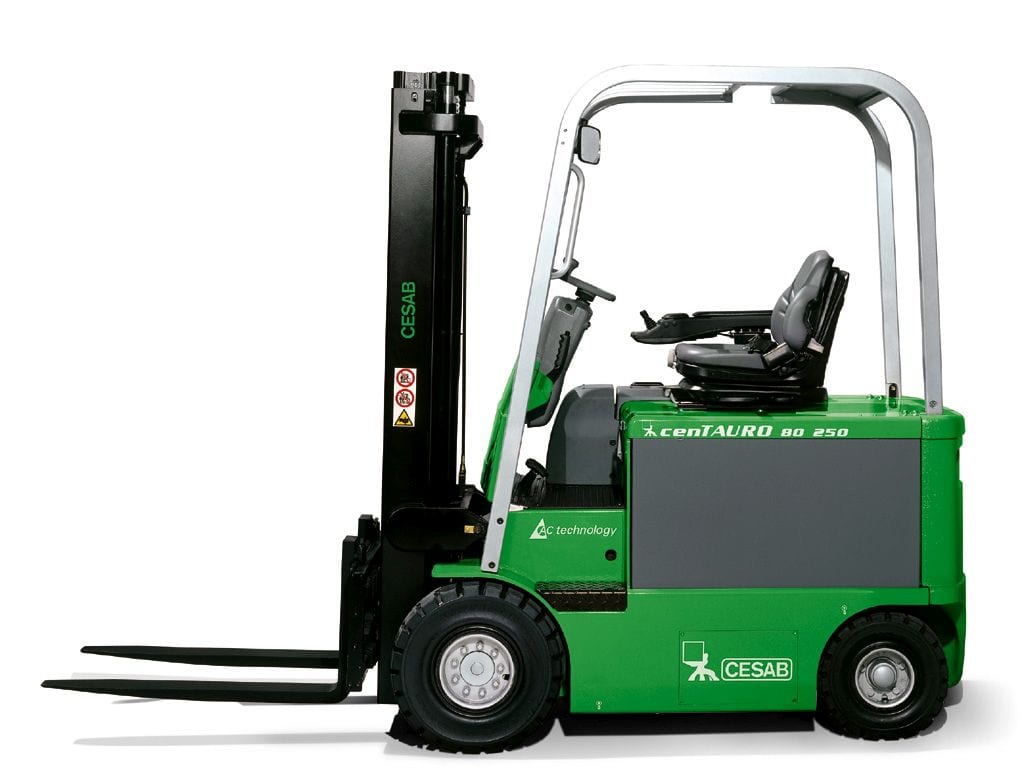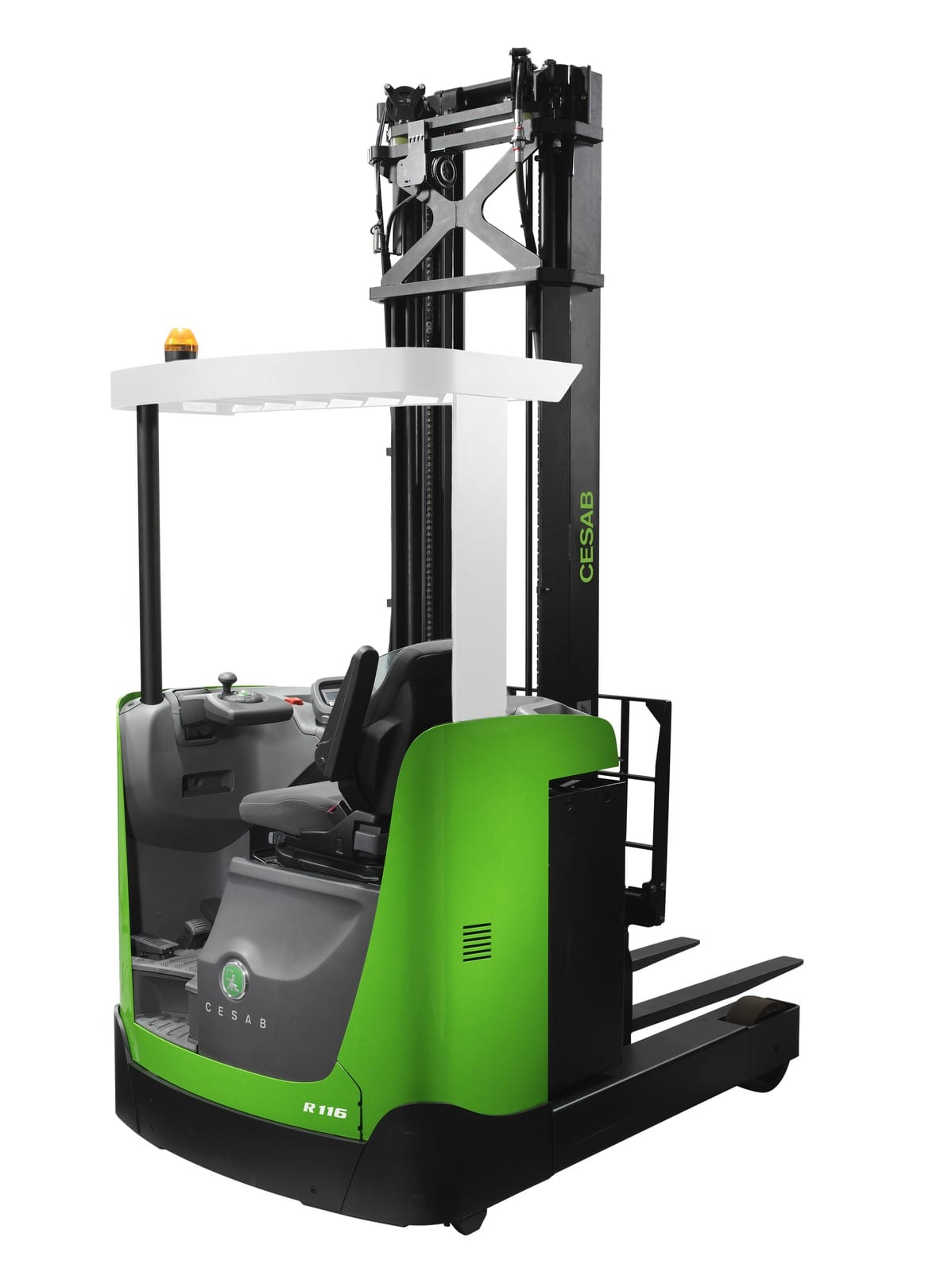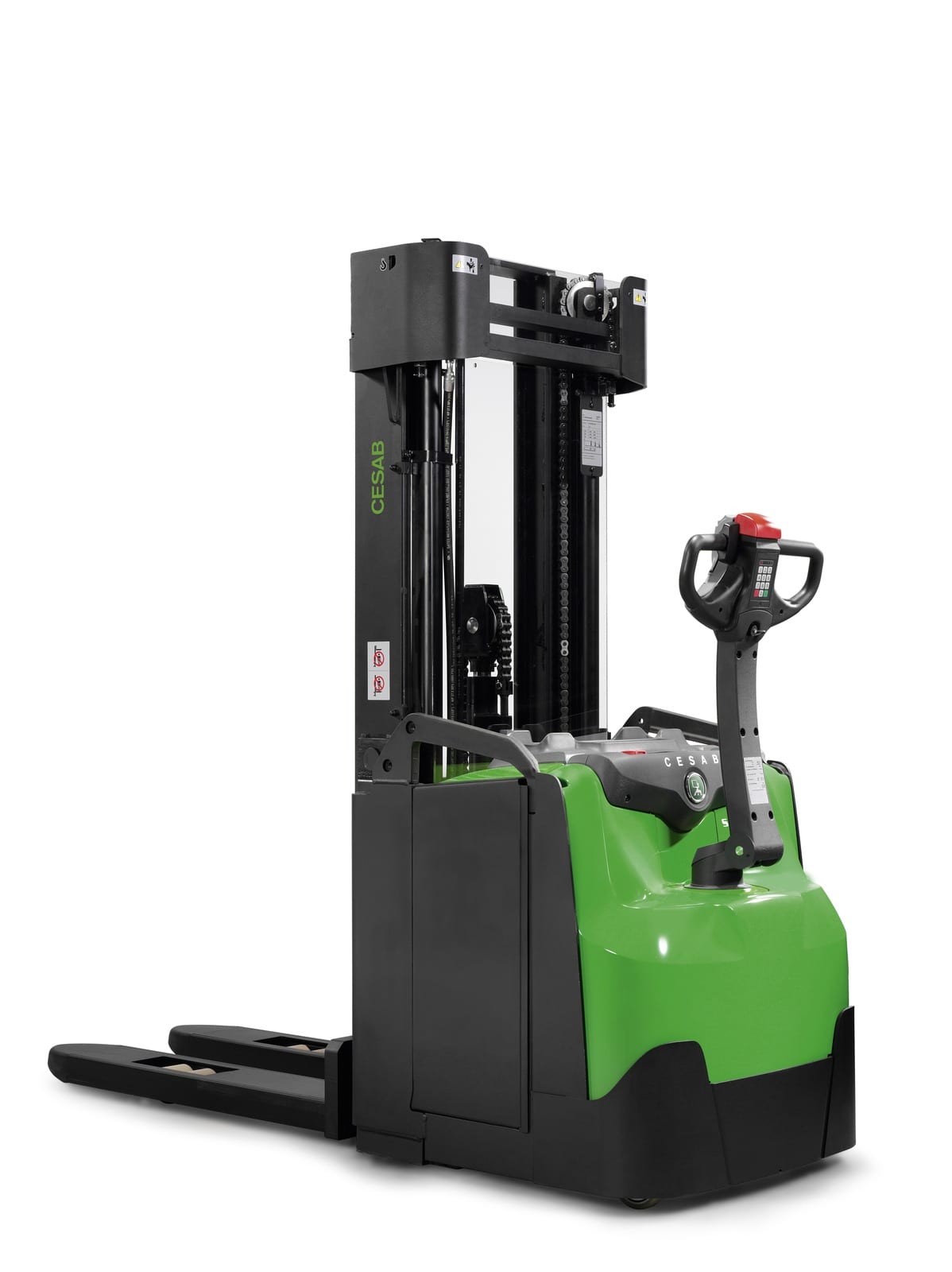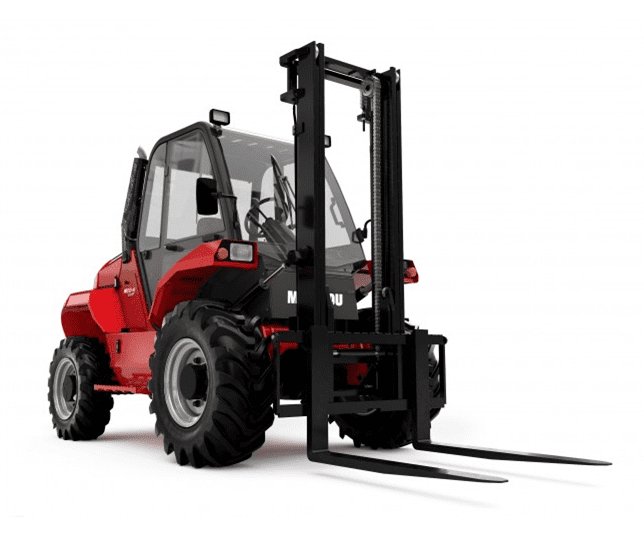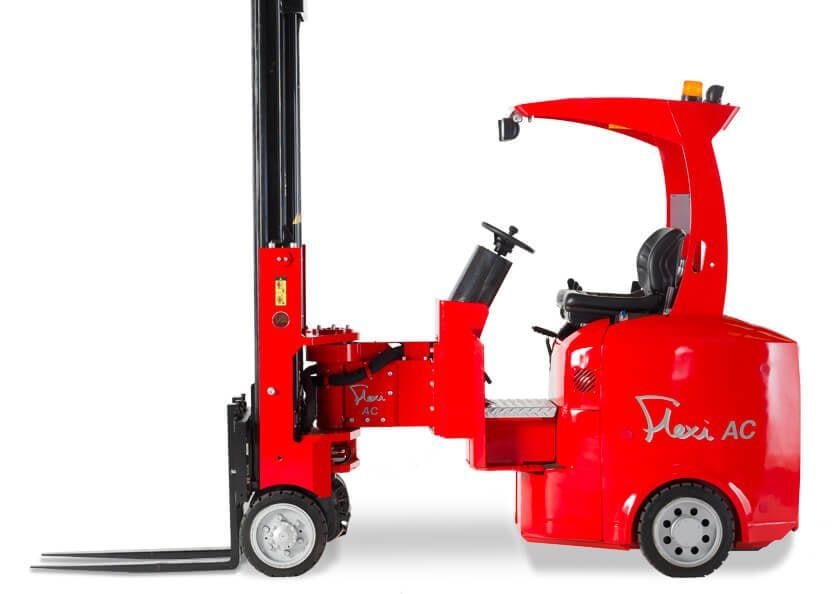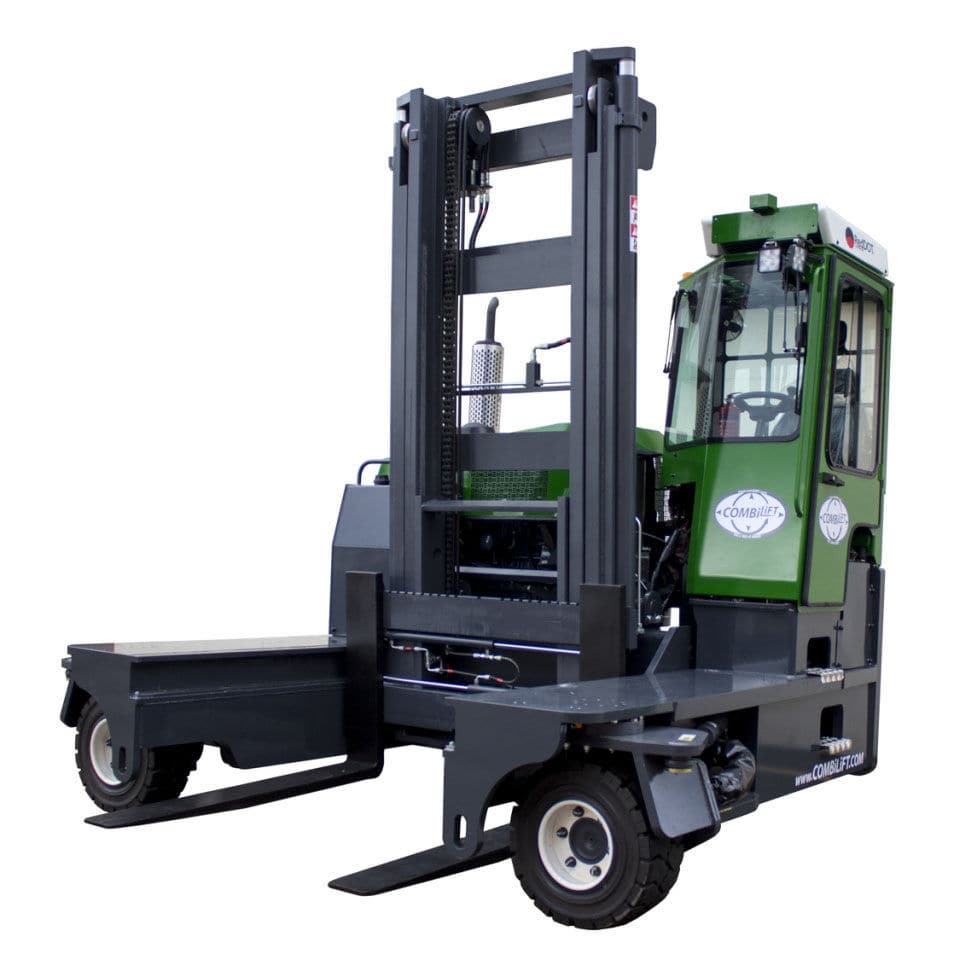 Multi Directional Forklifts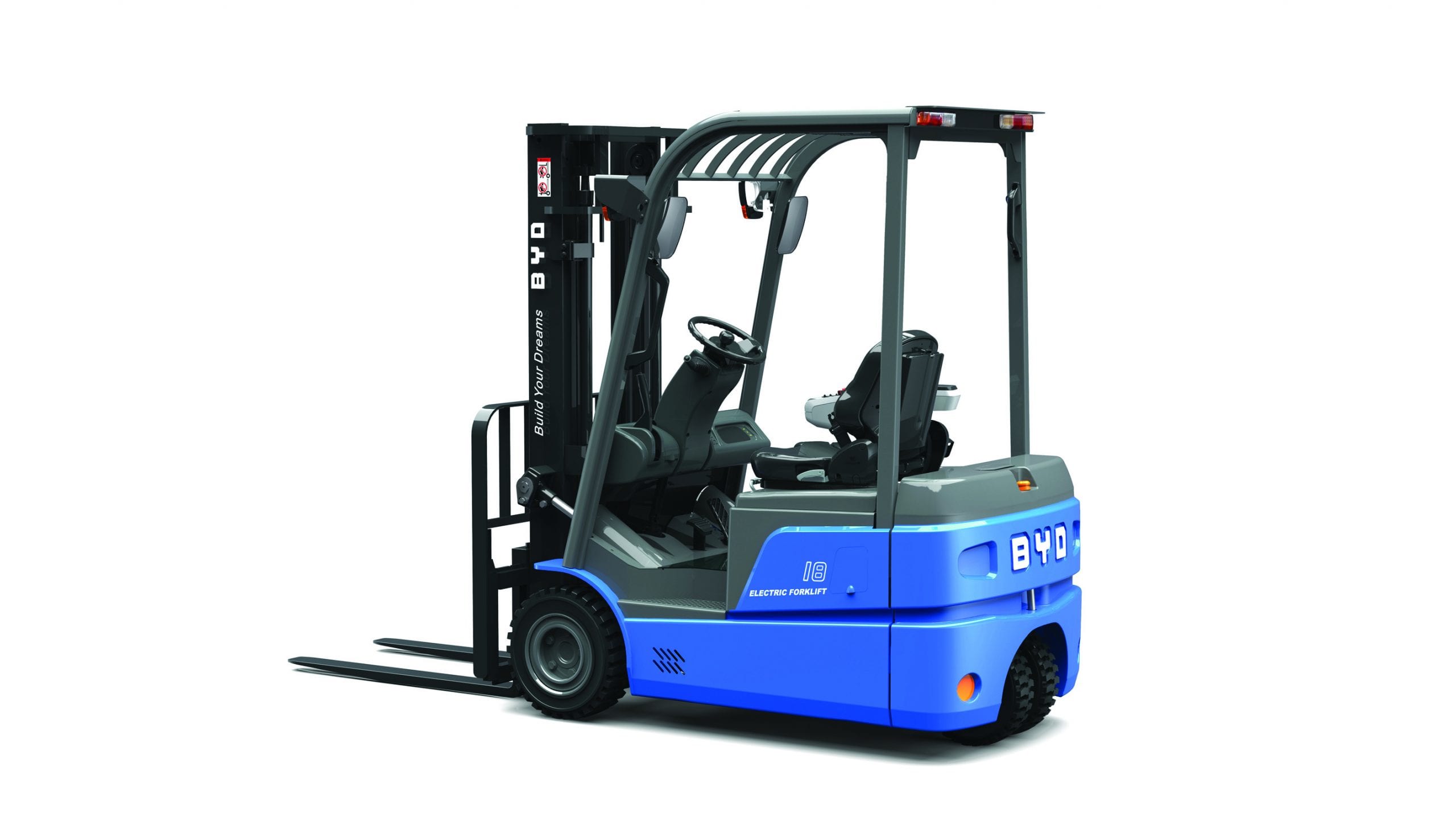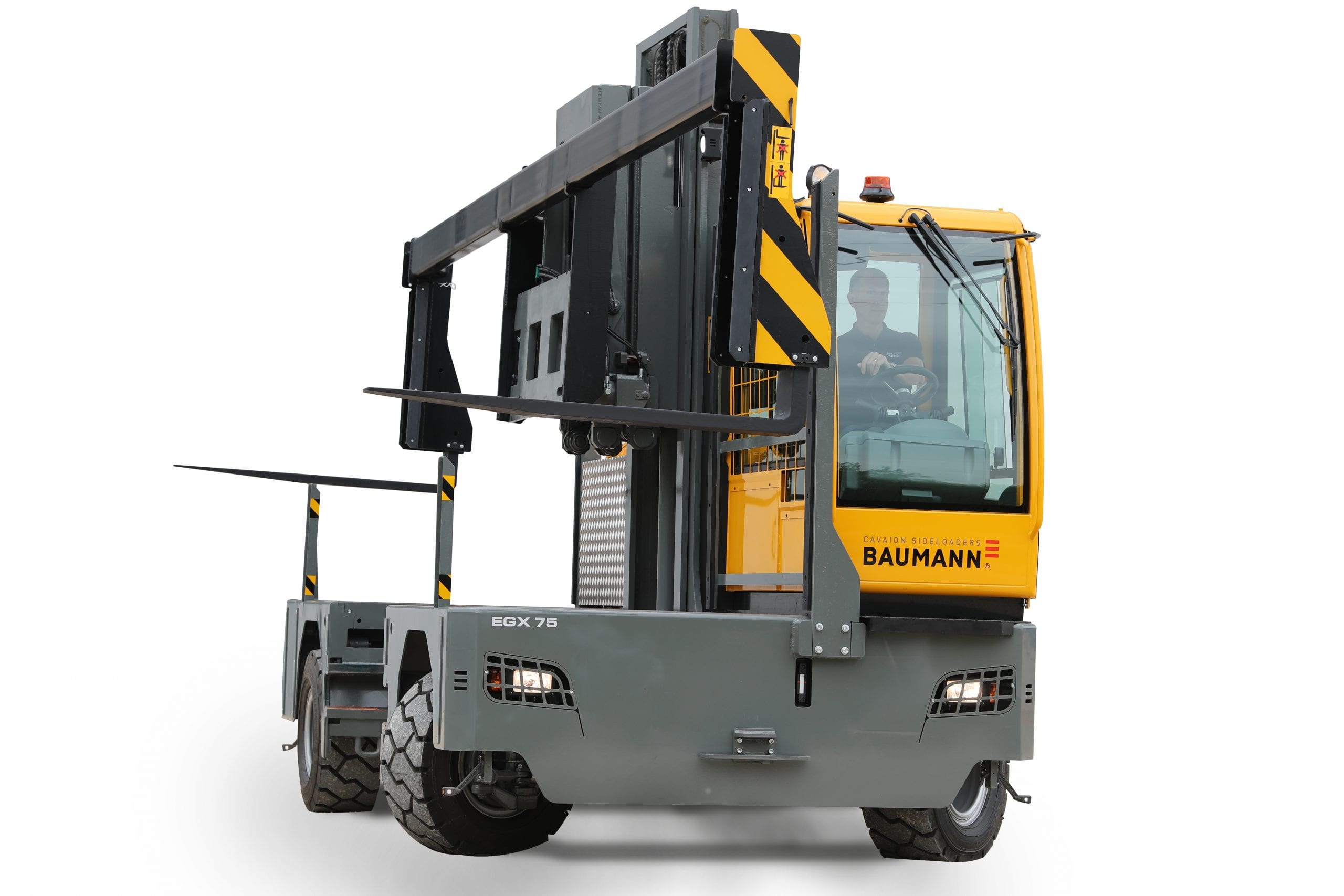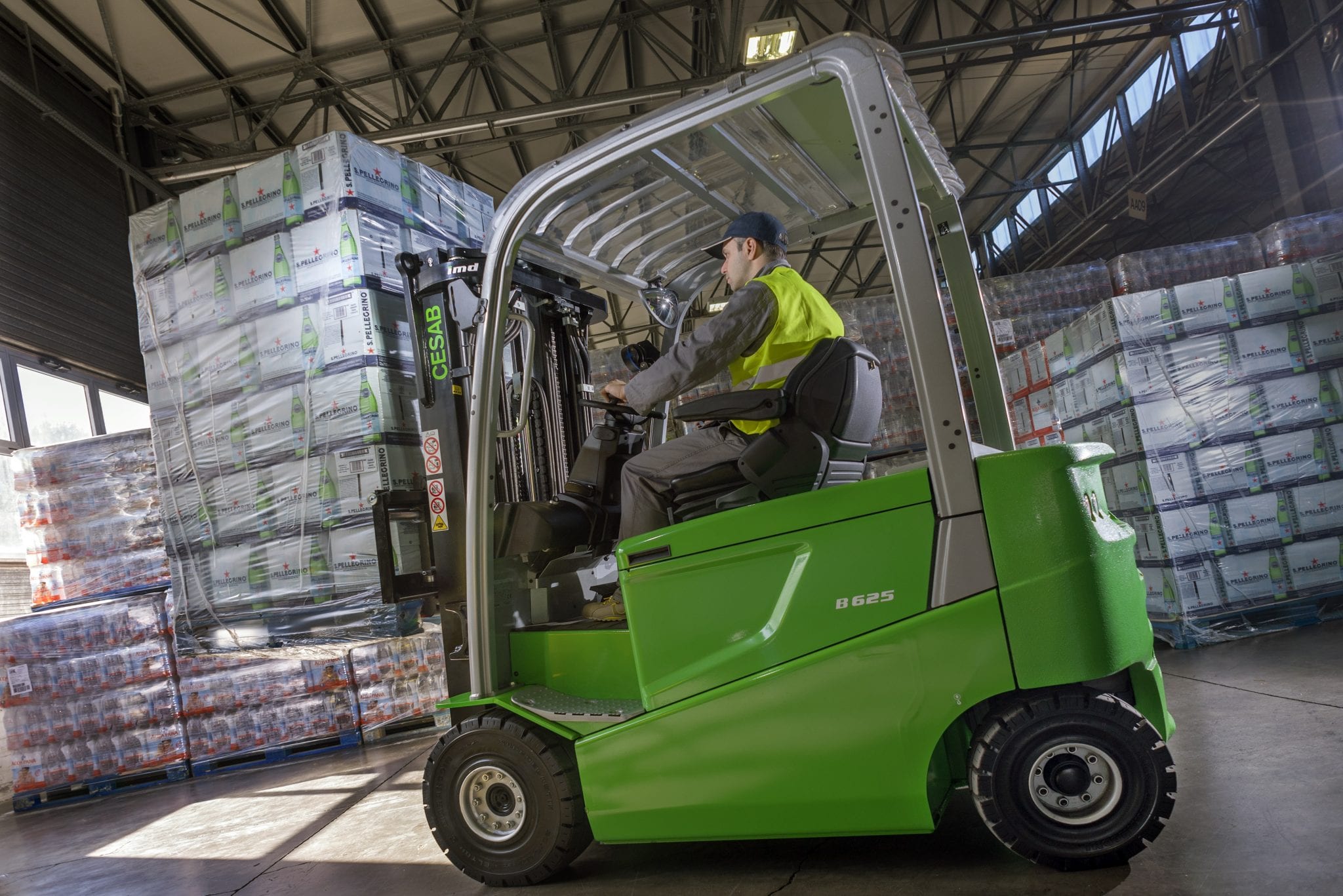 CESAB Reach Truck Forklifts for Sale in Derby area
If you're doing an outdoor project in Derby or Derbyshire, you know the terrain has rugged areas. But the right gas forklift can survive the uneven terrain and carry high capacities while you're at it. At Angus Lift Trucks, you can buy counterbalance forklifts in the Derby area to successfully carry out the toughest projects.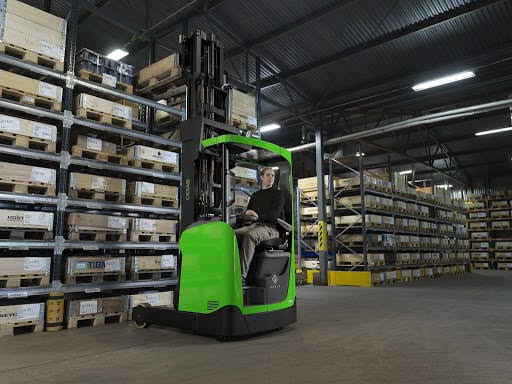 CESAB Reach Truck Forklifts for Sale in Derby area
The maximum productivity truck in various designs, including R100 clever Reacher, R200 compact, and R300 high-intensity reach trucks.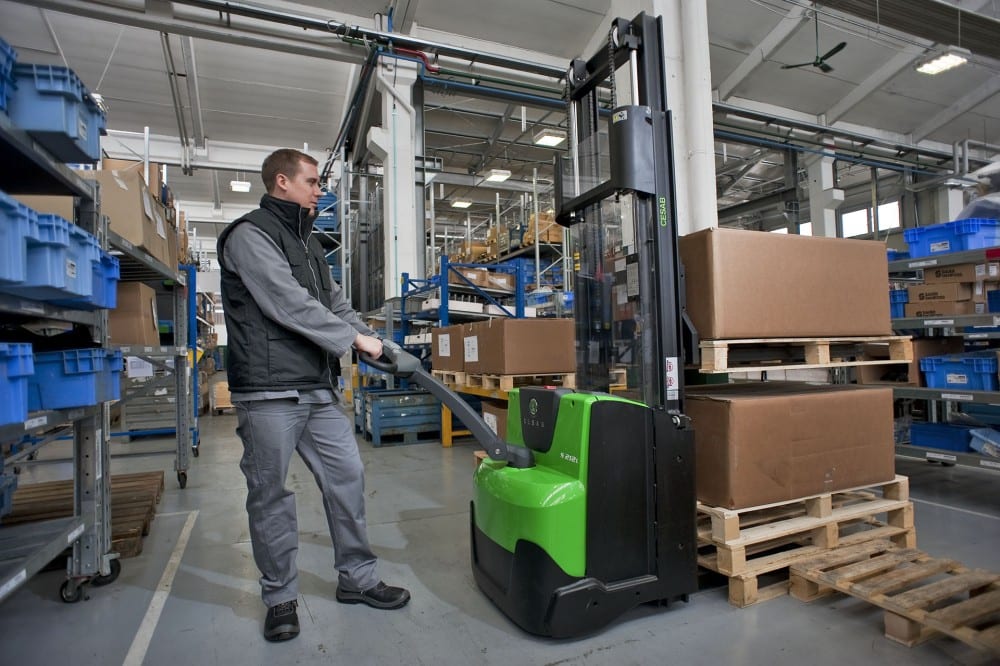 CESAB Powered Stacker Forklift Truck for Sale in Derbyshire
The low- to high-intensity powered stacker weighs under 500 kg with varying speeds up to 10 km/h, available in S100, S200, and S300.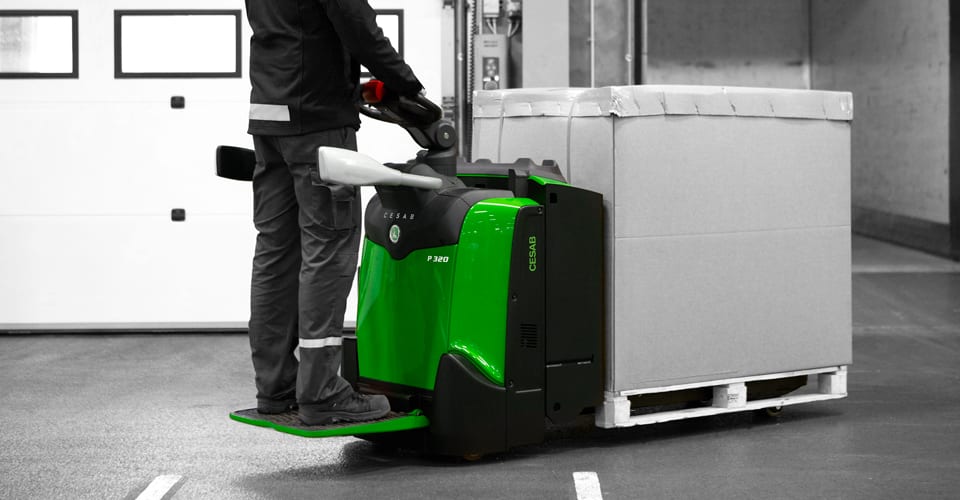 CESAB Powered Pallet Truck for Sale in Derby area
The powered pallet trucks range in capacities from 1.3 to 2.5 tons – available in P216i, P100, and P200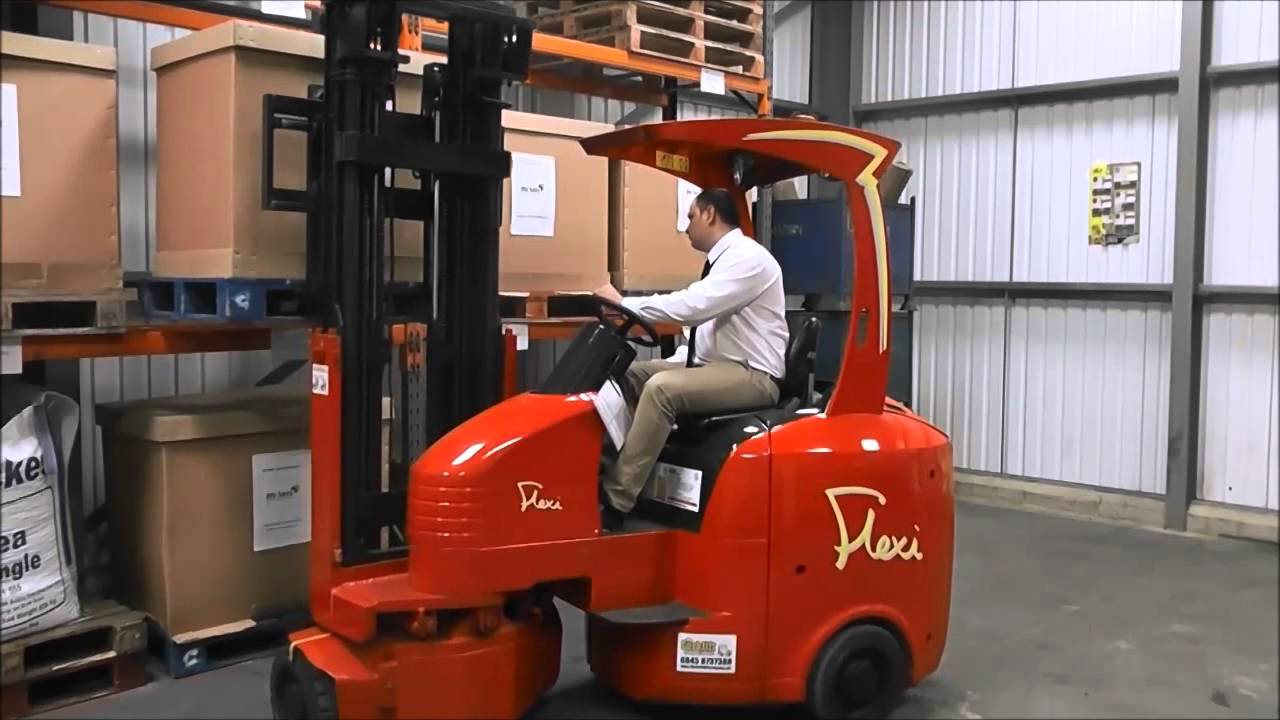 Narrow Aisle Flexi Forklift for Sale in Derby area
The Flexi forklift handles over 3,000 pounds and includes several options to fit each application, available in ACiON1000 and more.

Combilift Multi-Directional Forklifts for Sale in Derbyshire
A versatile range of products offering counterbalance, side loader, and very narrow aisle available in electric, diesel, or LPG.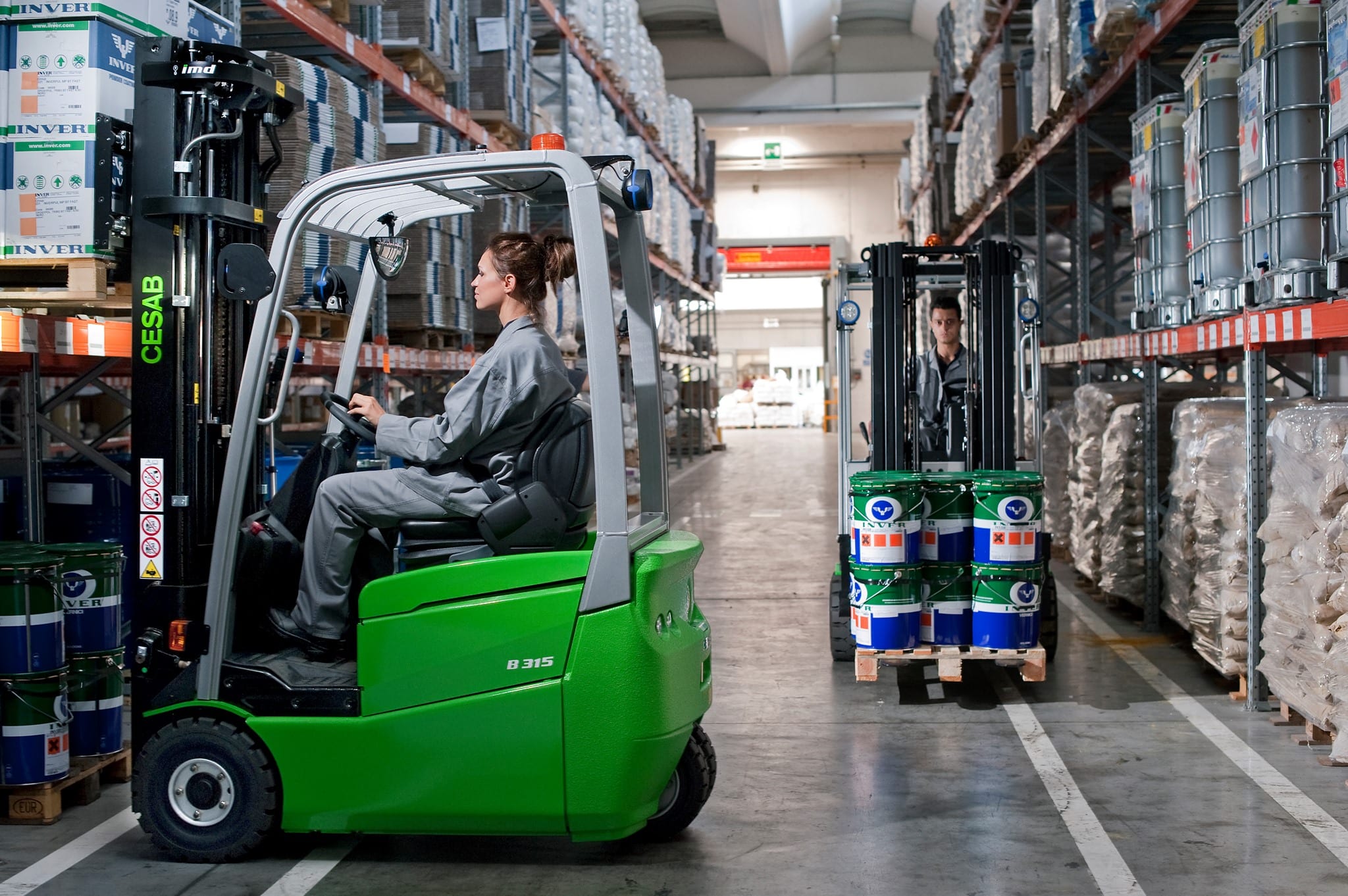 Iron Phosphate Forklifts for Sale in Derbyshire
The phosphate battery-powered forklifts allow for smaller bodies and more life, as seen in Jungheinrich, Kalmar, and Linde.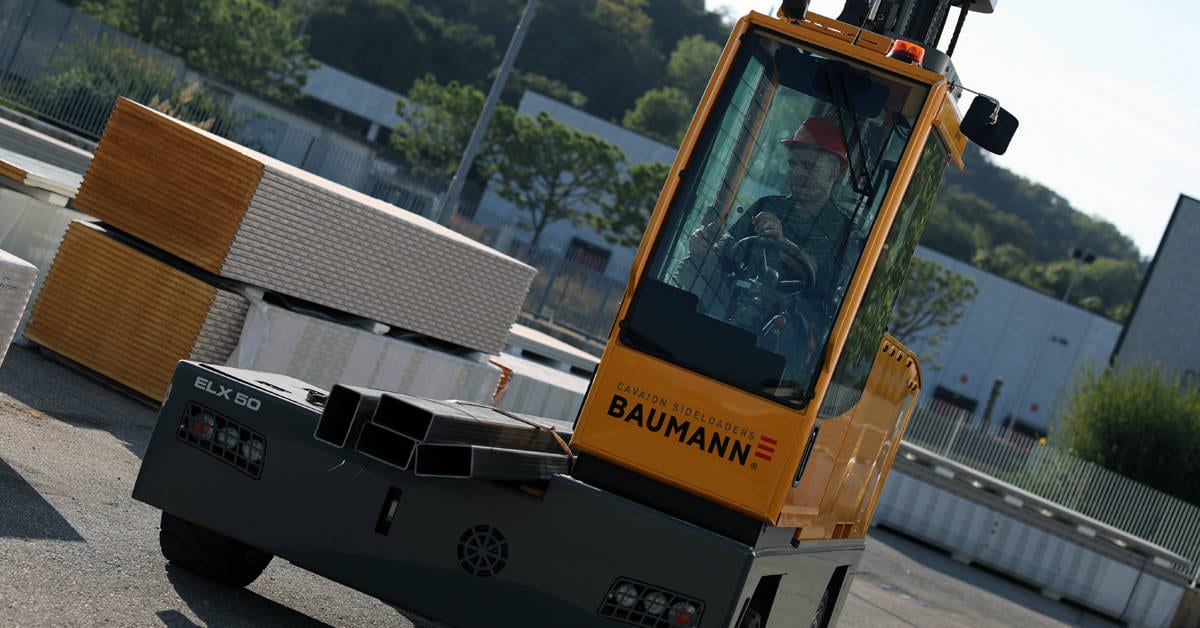 Baumann Sideloader Lift Trucks for Sale in Derbyshire
Electric and diesel options available, ranging in capacities from 3 to 20 tons or more.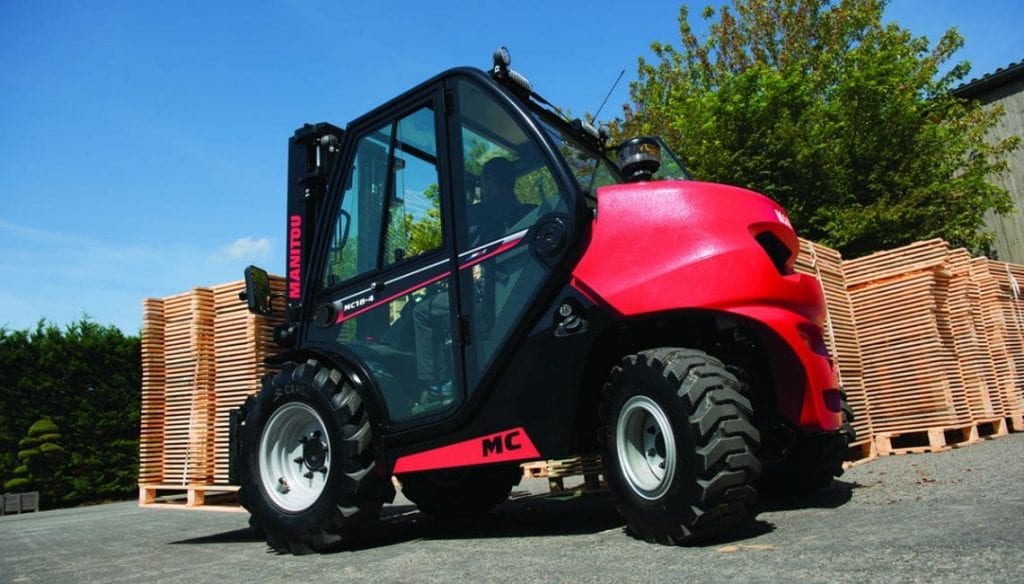 Manitou Rough Terrain Forklifts for Sale in Derbyshire
All-terrain handling equipment available in high-capacity and compact models with 360-degree visibility.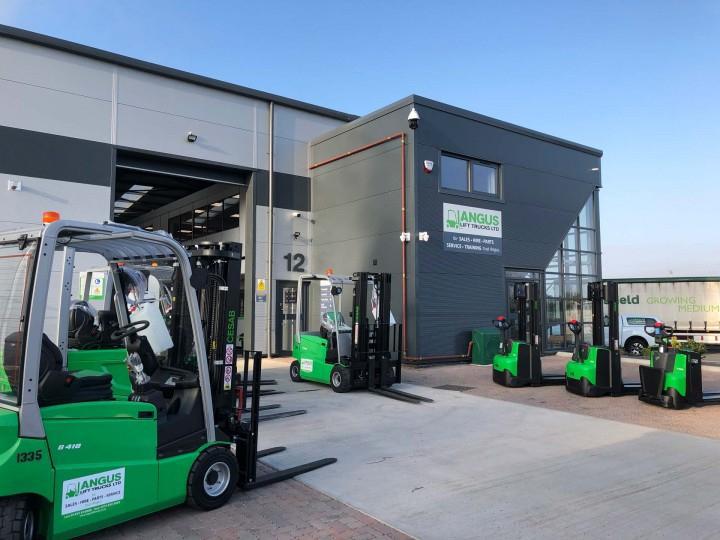 CESAB Electric Forklifts for Sale in Derbyshire
The electric-powered range of products – including lightweight, compact, and medium-duty models. Also available in li-ion power with charging capabilities.
Used Forklifts for Sale across Derbyshire
Finding used and second-hand forklifts for sale in Derby area  and around doesn't have to be difficult. We make it easy to buy pre-owned forklifts in Derby and across Derbyshire through our wide selection of used equipment.
When you buy used forklifts for your Derby area project, you have the opportunity to save you or your business tons of money. We offer a large inventory of  pre owned forklifts for sale across Derbyshire, and we can help you secure your budgetary requirements with minimal hassle, and flexible finance.
At Angus, we stock high-quality equipment ranging from gas-powered to diesel and electric. We are boastful in offering only the best used forklifts and brands for sale for your Derbyshire project, such as Yale, Hyster, CESAB, Caterpillar, Toyota, and more. Do make sure to call us to check the most up to date used forklifts inventory on sale in Derby area, as the stock changes all the time, with new forklifts being made available on a regular basis.
Our  used forklift inventory frequently includes a variety of vehicle types. You can often find useful equipment like stackers, pallet trucks, and reach trucks.
All of our used vehicles come fully operable and are sold completely conditioned. We make sure they are clean, checked, serviced, and even painted, guaranteeing you a used vehicle that looks and feels good as new.
We are always receiving shipments of used equipment, so take some time to pursue our inventory. But be sure to get in touch – things move fast with our corvette pricing options!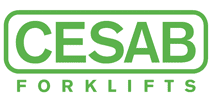 New Forklifts for Sale in Derby area and around
New forklifts for sale in Derbyshire can cost a pretty penny, but it's our objective to give you the best deal every time. If you're looking to buy new forklifts in Derbyshire areas like Derby, Matlock, Ripley, Ashbourne, Ilkeston, Swadlincote, and Burton-on-Trent to name just a few., Angus is the place to visit.
Buying a new forklift for your Derby area project gives you the guarantee that everything is functional, clean, and ready to go. While buying used equipment can save you some money and help you out financially, buying new can be a more secure way to give you confidence in your forklift.
Instead of spending hours searching the web for "forklift for sale near me" in Derby area, head straight to Angus. We offer a wide selection of new brands, featuring CESAB as one of our most prominent manufacturers.
In addition, we also often stock other beloved forklift brands such as Flexi, Combilift, Baumann and Manitou. In the past, we have sold various forklift models across Derbyshire, like the CESAB Powered Pallet Truck and the Powered Stacker Truck.
However, our inventory is always changing, so be sure to jump on an offer quickly when you see what you like! Our new forklifts are some of the best maintained in Derbyshire, so they don't sit in our warehouse for very long.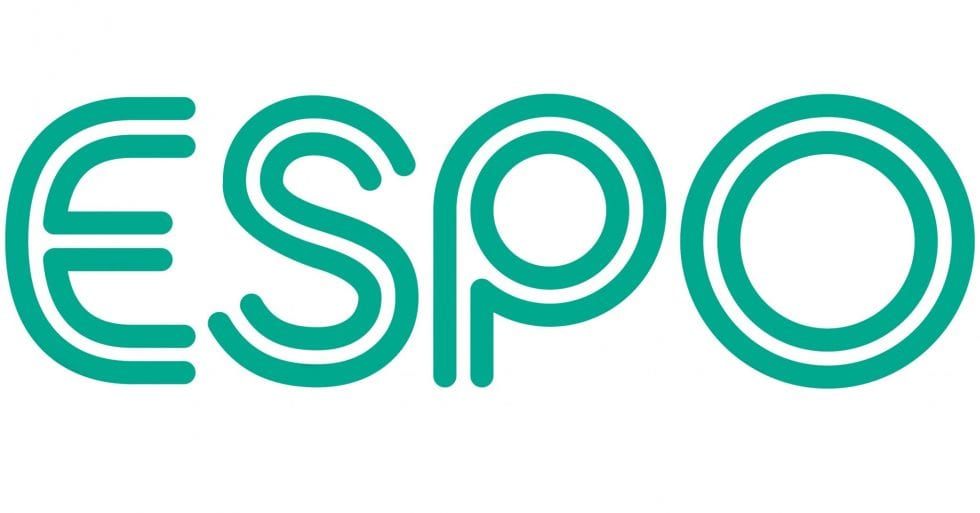 ESPO is a local authority purchasing and distribution consortium, supplying a huge range of workplace products, from food, furniture and hardware to stationery and vehicles, to the education sector and other public and private organisations.

Nylacast is a leading manufacturer of low-weight. low-friction polymers and award-winning solutions for safety-critical applications, with over 530 employees based at six sites around the world. The company's Leicester operation Includes Nylacast Automotive.
Areas We Serve
Angus Lift Trucks has over 35 Years of experience in forklift sales, hire, service & training across Leicestershire, Derbyshire, Northamptonshire, Nottinghamshire, Warwickshire, West Midlands and East Midlands.
Leicestershire
Leicester, Blaby, Charnwood, Harborough, Hinckley, Market Bosworth, Melton Mowbray, Oadby & Wigston
Nottinghamshire
Nottingham, Ashfield, Bassetlaw, Broxtowe, Gedling, Mansfield, Rushcliffe, Newark, to name just a few.
Warwickshire
Warwick, Atherstone, Bedworth, Kenilworth, Leamington Spa, Nuneaton, Rugby, Shipston-on-Stour, Southam, Stratford-upon-Avon, etc.
Birmingham
Digbeth, Erdington, Edgbaston, Harborne, Moseley, Solihull, and many more.
Northamptonshire
Brackley, Corby, Daventry, Desborough, Higham Ferrers, Kettering, Northampton, Rushden, Towcester, Wellingborough, and many more.
Derbyshire
Derby, Matlock, Ripley, Ashbourne, Ilkeston, Swadlincote, Burton-on-Trent, Buxton, Chesterfield, Draycott, to name just a few.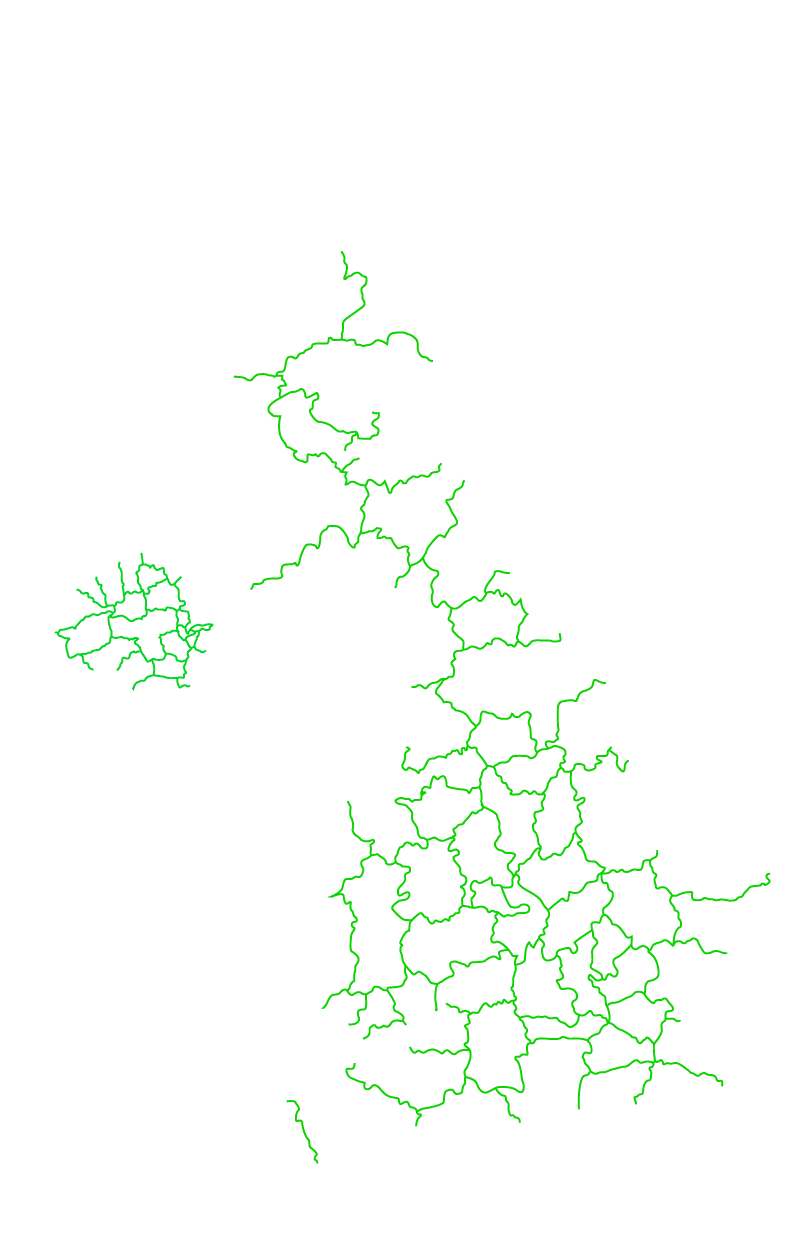 Our Forklift Services in Derbyshire
In addition to sales we offer the following forklift services across Derbyshire:
We are a premier forklift truck sales company proud to serve Leicestershire, Northamptonshire, Nottinghamshire, Warwickshire, Derbyshire, East Midlands, West Midlands, and Birmingham areas. Check out our inventory today!